5 years ago we created the Spoke & Memories ride to raise funds for the Alzheimer's Association so they can continue to fund research and services to fight Alzheimer's. We have grown quickly and are the 2nd largest fundraiser in the state of Indiana, raising over $27,000 in 2021. In 2022, we were the largest fundraiser in the State, raising over $40,000.
We will continue the our fight against Alzheimer's with the 4th annual Spoke & Memories ride on June 22, 2024 Our ride is 25 or 65 miles mainly through rural roads in Boone & Hamilton counties. The number 65 is significant because every 65 seconds a person is diagnosed with Alzheimer's. If there is enough interest, we may include a 25-28 mile ride option.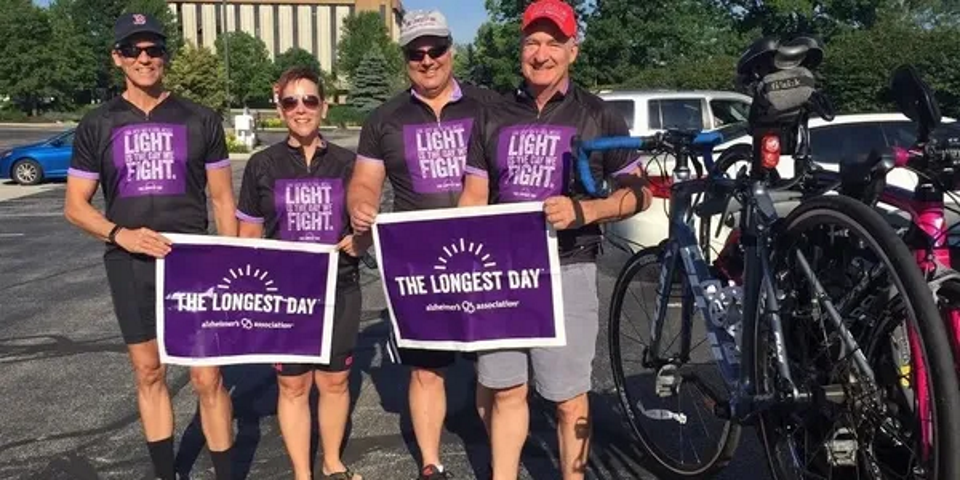 Free The Longest Day tshirt with your $20 registration on Alzheimer's Association registration page.