Distances: 41, 75, 105 mile
The second stop of the Stuckey's Gravel Roll, a timed-segment fondo style gravel ride, the Pecan Shaker coincides with the harvest season for Georgia pecans. Celebrate the timeless tradition of pecan shaking with us by pounding miles of southern mixed surface roads while passing through mile after mile of pecan groves.
The courses are all finalized and now you can get an idea of where we're taking you. You'll ride through private pecan orchards, timberlands, fish hatcheries and sunflower fields. You'll pass regionally renowned country stores and you long coursers get to stop at a store featuring products used by James Beard Award finalist chefs and featured in national publications. Oh, and there'll be plenty of wildlife and 'critters along the way. These course previews do not include the private lands and field roads just yet, so please respect our partners and farmers who have graciously allowed us to use their lands by waiting until event day for that experience. We will drop the route with these roads the week of the event.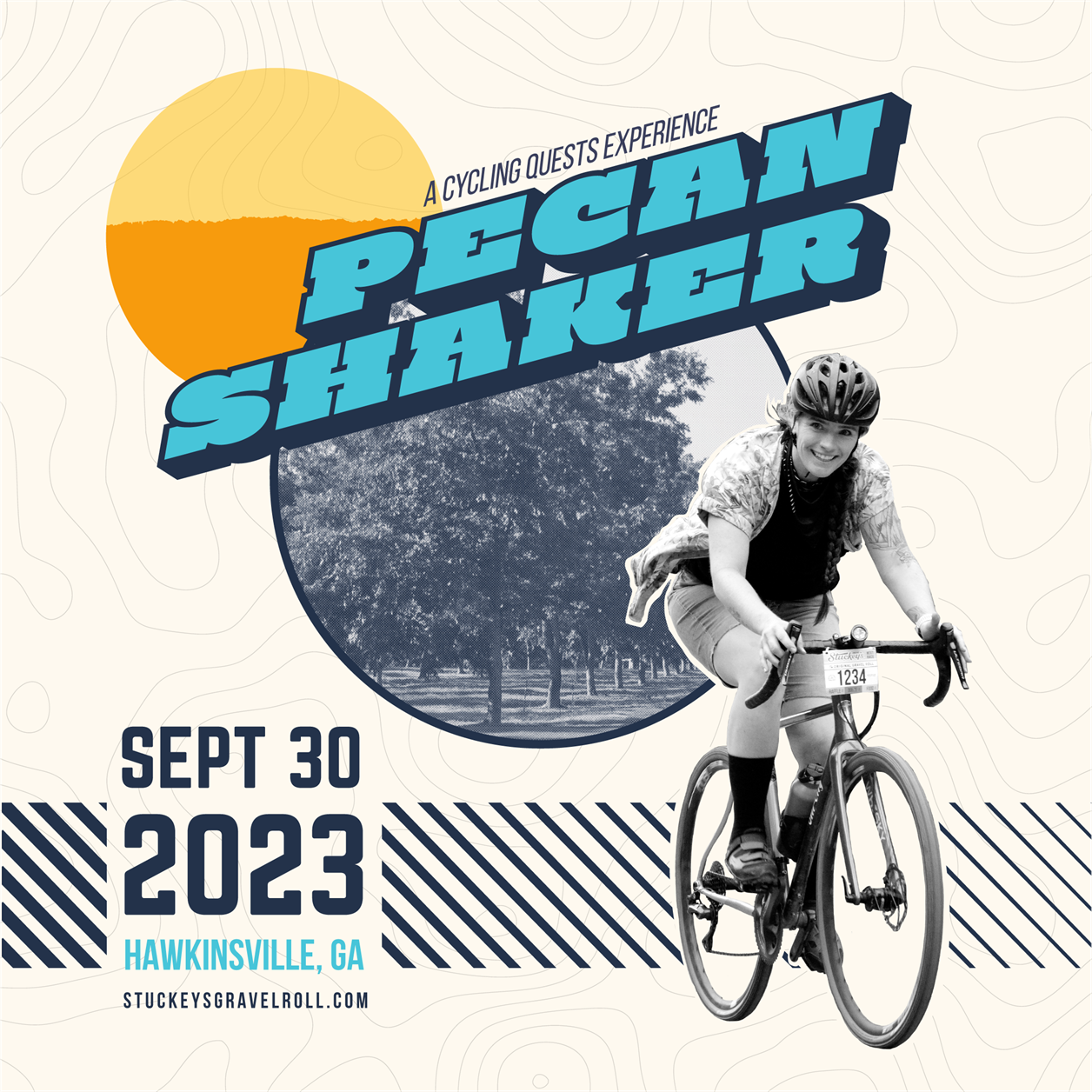 Law enforcement and course marshals at key intersections including a rolling enclosure out of town.
Private on course medical support. We aren't solely relying on 911 to help us, and neither should other event promoters.
Registration Goody-bag with various schwag items
Fully stocked aid stations with electrolyte mix from S.O.S Hydration energy product and food
Post-race food, beverage, and entertainment
Finisher award for all Finishers
Distance Awards Category
Friday September 30th 5-8pm at the Hawkinsville Opera House with a screening of Ride For Your Life documentary about Team Novo Nordisk and their mission starting at 8pm