JOIN GEORGE HINCAPIE FOR A TRUE GRAVEL EXPERIENCE THROUGH THE ROLLING HILLS AND OPEN GRASSLANDS OF CALIFORNIA'S CENTRAL VALLEY
Ride the untamed gravel, rolling hills, and wide-open ranches of the Central Valley. Our first West Coast Gran Fondo Hincapie starts in the heart of Merced, CA and takes you on an epic adventure into the foothills of the Sierra Nevada Mountains. Celebrate your adventure afterwards at our family festival, with free food and beverage.
Get in line early! Your registration includes an event jersey, free race photos, free food and beverage, and so much more.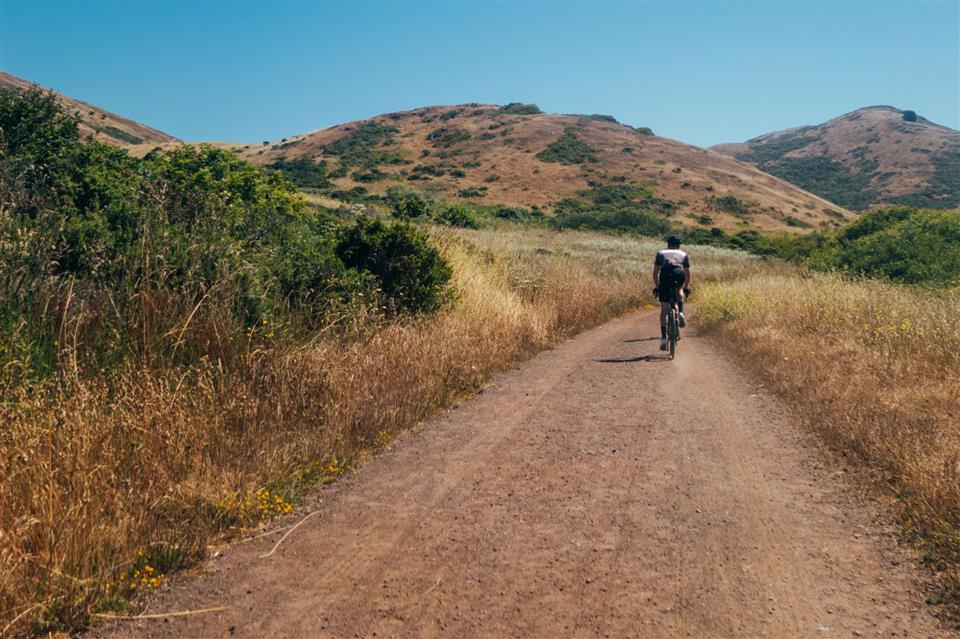 INCLUDES: event jersey, timing chip, SAG support, fully-stocked rest stops, free food & beverage at the Expo
Live Tracking - You've been training for months. Now it's time to show it off. Using the Gran Fondo Hincapie App, your fans can track your progress from the minute the ride starts to the moment you cross that finish line.
Celebrity Cyclists - George's friends from all over the world join the ride.
Rocking Rest Stops - Not only are our rest stops stocked with water, energy gels and a variety of fruit and food. They also include live music from some of the most talented local bands. So while you stretch and recharge, the music will keep your adrenaline pumping.
Free Family Festival - You just put in some miles. It's time to celebrate. Which means activities and bouncy houses for the kids, and craft beer and a big pot of paella for you. All FREE. Yep, you deserve it.
Comprehensive Timing - Some gran fondos record your total ride time. Others time your climbs. We time both. Go ahead—brag away.
Friday, March 17 11:00 AM - 6:00 PM
Saturday, March 18 6:00 AM - 7:30 AM
Prize / Race Categories
Gran
1st Place Male/1st Place Female
2nd Place Male/2nd Place Female
3rd Place Male/3rd Place Female
KOM Male/QOM Female
Medio
1st Place Male/1st Place Female
2nd Place Male/2nd Place Female
3rd Place Male/3rd Place Female
KOM Male/QOM Female
Piccolo
Family Festival Raffle Giveaways