Distances: 21, 39, 40, 63, 67, 101 miles
Our next event will be May 6th and 7th of 2023. We are partnering with the Jefferson Mtn. Bike Assoc. to put on a 2 day event this time. Saturday the 6th will be all pavement rides of 101, 67, 40 and 21 miles. Sunday May 7th will be 2 gravel rides of 63 and 39 miles. 
This is a combined 2 day event of 4 all pavement road rides on Saturday May 6th and 2 gravel grinders on Sunday May 7th. Beautiful scenery on all rides.
We will have 6 different ride lengths this year, including a Century All rides start and finish at Upper Greenhorn park in Yreka, California. All have multiple rest stops and sag wagon support. All have views of stunning Mt. Shasta, >14,000 ft, rising from the Valley floor. The start of the rides will have a mass start with a police escort through the town od Yreka.
Come join us!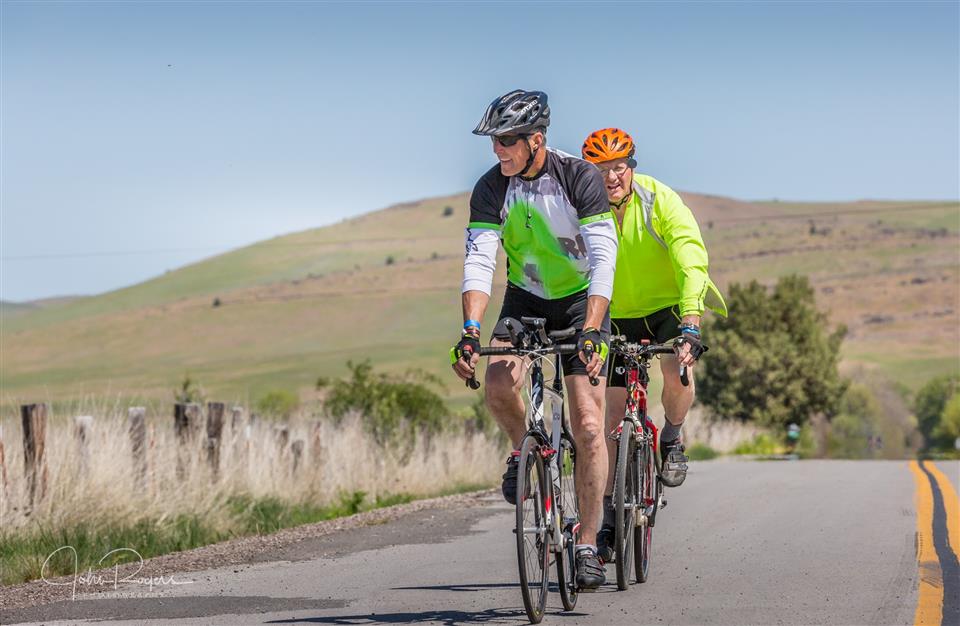 Saturday May 6th- 101 starts at 7am, 67 starts at 8am, 40 starts at 9am, 21 starts at 10am
Sunday May 7th- 63 starts at 9am, 39 starts at 9am
Ride Packet with a promotional gift, map, snacks
Multiple rest stops with food and drinks
End of meal party with a hot meal, drinks (beer for sale)
Sag wagon support
Friday May 5th 5-7 pm at Greenhorn Park,
Saturday May 6th starting at 6am at Greenhorn Park
Sunday May 7th starting at 8am at Greenhorn Park