The HHW is a "must do" ride; hosted by the Central Indiana Bicycling Association. This annual event is truly a homecoming for over 4,000 friends & riders.
Perennial winner of Bicycling Magazine and the League of American Bicyclists Best Biking in America Awards. The Central Indiana Bicycling Association, Inc. (CIBA) is proud to sponsor the 43rd Annual Hilly Hundred Weekend, a classic bicycling event designed for the touring cyclists. If you like a bicycling challenge that includes entertainment and fellowship with more than 5,000 cyclists from over 40 states and several foreign countries, the Hilly is for you.
This three day event (with two days of riding approximately 50 miles each day) is held in the scenic hills of southern
Indiana.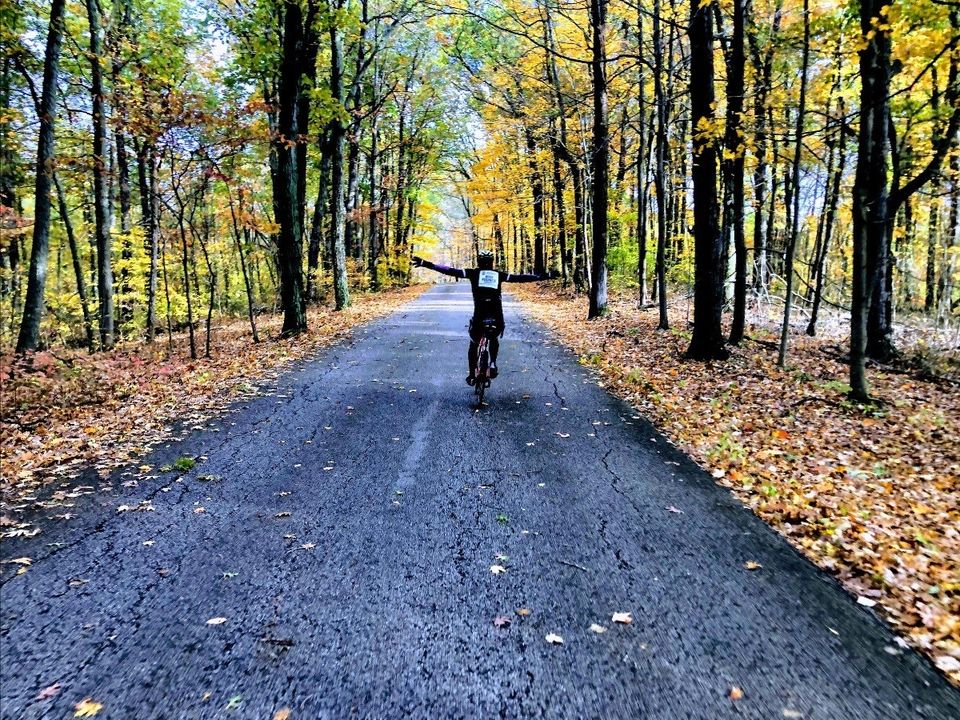 • The challenging terrain is a wonderful mix of gently rolling country roads and breathtaking hills (literally).
• In 2010, the Saturday route has been changed to use less of busy SR 43 and more county roads that are in better
condition. Small villages on this new route are Whitehall, Newark and Solsberry. It will even nip off the far west side of
Bloomington. There are some hills and scenic views on the new route that will leave you breathless.
• On Sunday, riders will head out toward perennial favorite, Morgan-Monroe State Forest. Not to be overlooked is
everyone's favorite bragging hill, Mt. Tabor. A short route will be available.
• There is free food and live(ly) entertainment at each of three rest stops on both Saturday and Sunday.
• Attendance is limited so get your entry in early.
• As always, the Hilly is not a race, so come for a challenging tour but leave the racing gear at home.
• You must wear a bicycle helmet to participate in the ride.