Distances: 100, 50, or 20 miles
Cycle, run or walk in support of people with intellectual and developmental disabilities on Saturday, May 30, 2015 from Boston to Hyannis Port, MA.
The mission of Best Buddies is to establish a global volunteer movement that creates opportunities for one-to-one friendships, integrated employment and leadership development for people with intellectual and developmental disabilities.
Cycle the New England countryside and coast with Event Chair Tom Brady, at the fourteenth annual Best Buddies Challenge: Hyannis Port. We'll ride from Boston through historic New England villages and parks, past the Kennedy Compound, and finish beachside on Cape Cod. Select from a 100, 50 or 20-mile bike ride or a 3K walk or 5K run led by Olympic gold medalist Carl Lewis. With VIP treatment along the way, you'll celebrate at the finish with a massage, private concert, and our famous lobster clambake.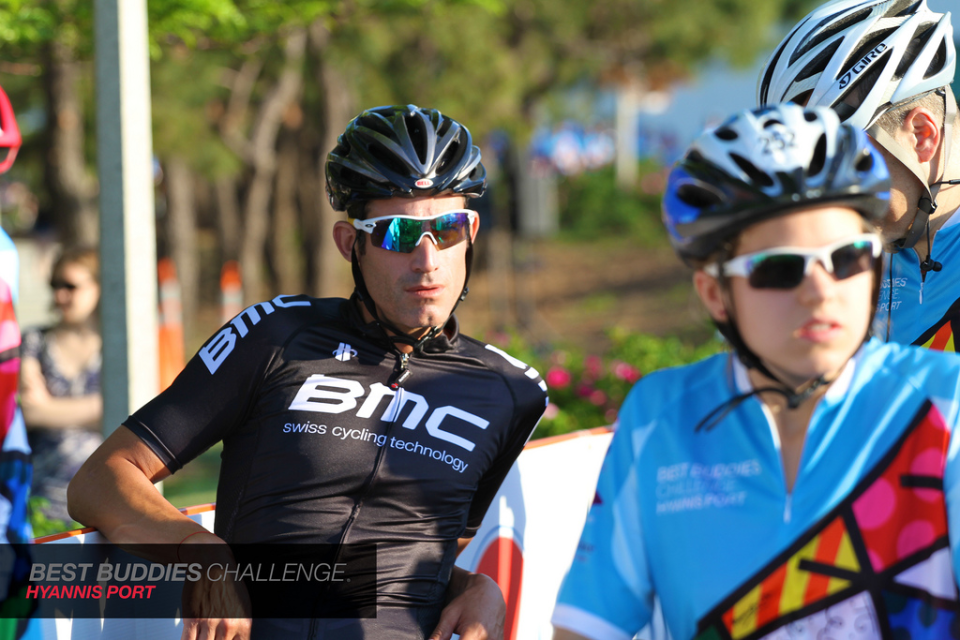 Upon registration you recieve an informational coach, personal donation webpage, and a discount on Cannondale bikes and apparel. On event you receive an event jersey, personalized bib and entry into the post ride/walk celebration. Depending on your team/membership level you will receive more benefits.