Amishland and Lakes, based in LaGrange, Indiana is a two-day bike tour of Amish countryside and Michigan lakes (with an optional Friday self-supported ride). 
The Amishland and Lakes bicycle tour visits a world where lifestyles have remained almost unchanged for over a hundred years. The routes range from 22 to 100 miles, offering smooth, quiet roads, where buggies are numerous and cars are few. There are wide open spaces, clean country air, friendly people and lots of great food. There is plenty to explore, experience and eat. Amishland and Lakes is famous for great SAG food (watermelons, peaches, blueberries, bananas and fresh baked cookies), and there are Amish bakeries, restaurants and homemade ice cream parlors along the route for riders who want to sample local "home cooking". Camping is available at the 4-H Fairgrounds across the road from our headquarters at Lakeland High School in LaGrange.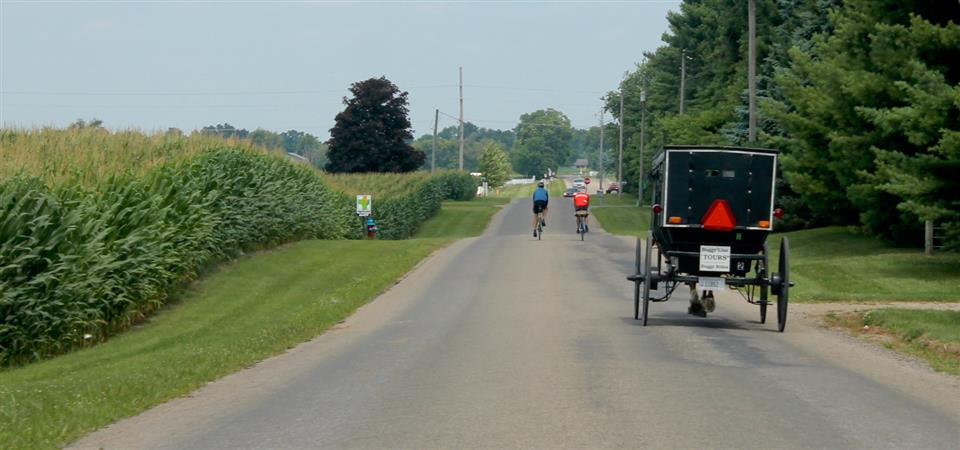 Two days of riding, fully stocked rest stops, pie and ice cream after the Saturday ride.
Packet pickup and day-of registration at Lakeland High School
4-7pm Friday
opens 6 am Sat/Sun