RATPOD is an annual one day, 130-mile cycling event that raises funds for Camp Mak-A-Dream, a cost-free camp in western Montana for children, young adults and families affected by cancer.
The mission of Camp Mak-A-Dream is to provide a medically supervised, cost-free Montana experience, in an intimate community setting, for children, young adults and families affected by cancer.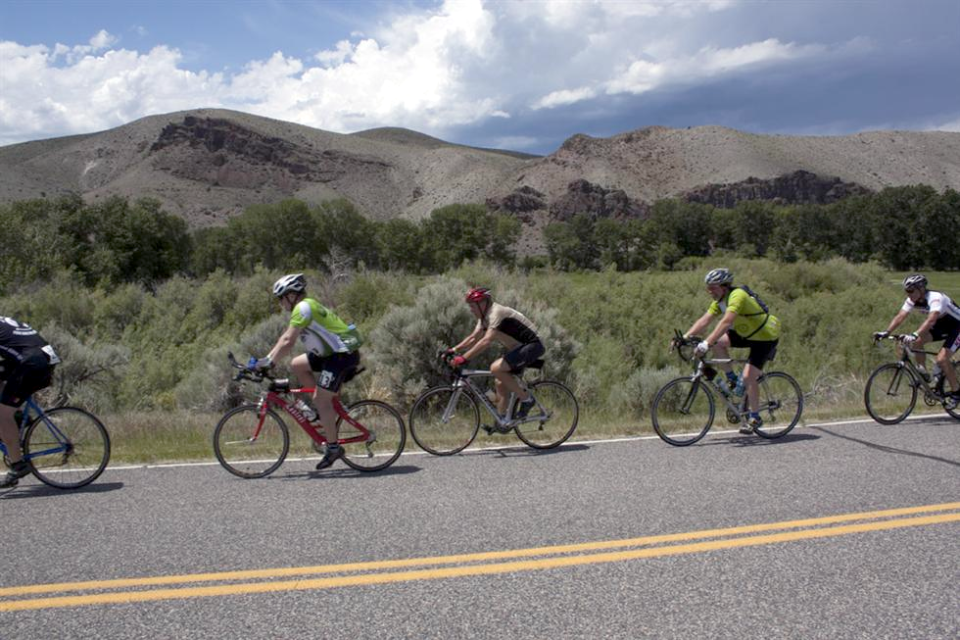 RATPOD is a 130-Mile, one-day bicycle ride to benefit Camp Mak-A-Dream, a cost-free, medical camp in Western Montana for children, teens & young adults with cancer. Riders are encouraged to raise donations for the camp and bring them to the event Prizes will be awarded to the top donation-earning riders.
The ride takes place in the remarkably scenic Big Hole Valley of southwestern Montana. Riders will encounter three wilderness mountain ranges. Pristine rivers are followed. The valley is sparsely populated and therefore lightly traveled by automobile. This is bicycle nirvana!
RATPOD starts and ends each year in Dillon, Montana. Registration for RATPOD is open to individual riders who are welcome to ride as much or as little of the route as desired. Riders who choose to ride only part of the 130-mile route are responsible for their own logistics and transportation between Dillon and their alterate start/finish location(s). There are five food/water stops along the route, as well as pre-ride pasta dinner (Friday evening) and post-ride barbecue and music (Saturday night) following the ride at the start/finish on the University of Montana-Western campus in Dillon - all of which are included with riders' registration fees.