There are many rides, but only one is America's bicycle touring classic; TOSRV. The Tour of the Scioto River Valley began as a father-and-son outing 1962 before quickly growing into (at one time) the nation's largest bicycle touring weekend.
Typically, about 1000 cyclists participate in the annual  weekend tour. Route options include 50 miles from Chillicothe to Portsmouth Ohio on Saturday and 50 miles back on Sunday. If you're up for the challenge, the 100 mile option from Canal Winchester to Portsmouth is offered on Saturday with a return on Sunday.
And if you're looking for a one day option, a 25 mile to the first food stop in Circleville and back is available on Saturday only.
Since the route runs along the Scioto River valley, it avoids the large hills of southern Ohio.
TOSRV is organized by Outdoor Pursuits (OP), an organization with a full range of non-competitive outdoor activities. The tour has become known as America's Bicycle Touring Classic.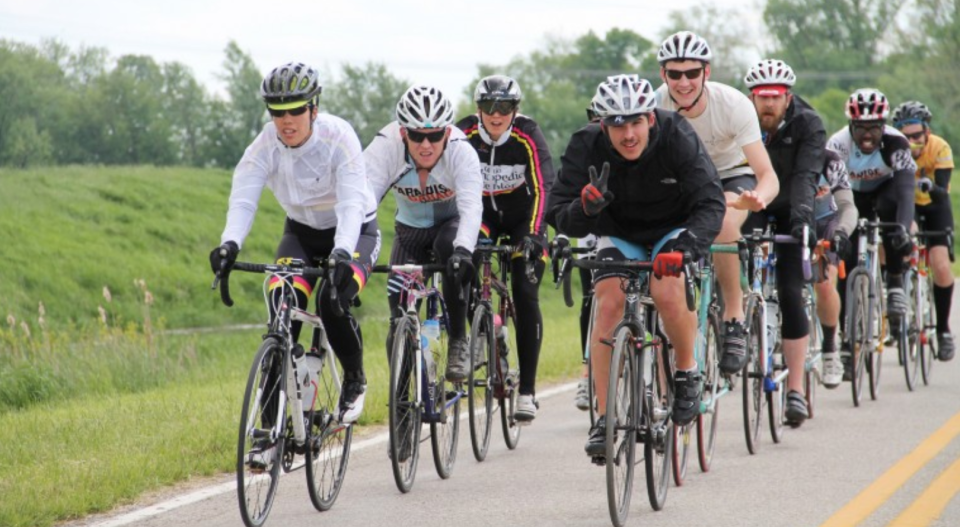 Up to 3 food stops, pavement markings, signage, traffic control, SAG vehicles, safety/medical first aid crew
Packet Pick-up located at BrewDog USA.
Map - https://goo.gl/maps/1chADf8oivBqGq5c9
Venue - https://www.brewdog.com/usa/bars/usa/brewdog-dogtap-columbus