Multiple routes along the beautiful California Coast with cheerful volunteers eager to help make your ride day an experience to remember. Rest stops are stocked with abundant snacks to fuel your journey. And don't forget what we're famous for – Popsicles on the Rincon!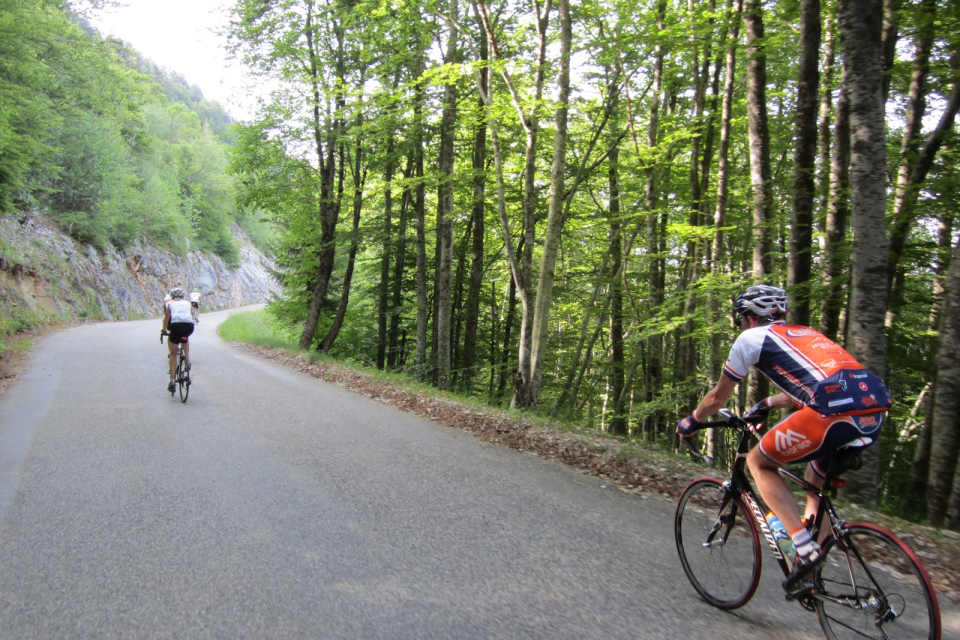 The Mini-Metric goes up the Ventura River Bike Trail to Oak View, return to start and then up the coast to the Fire Station and return.(Same route as 2012)
The Metric@ 58 miles, has been rerouted to Ojai, and then up the coast to the Fire Station and return.
The Century routes follow the coast to Carpinteria, then turn inland through the scenic orchards and flower ranches of East Santa Barbara County.
HILLY CENTURY OPTION – WE ARE NOW OFFERING A HILLY CENTURY TO INCLUDE CASITAS PASS TO THOSE WHO WANT MORE CLIMBING AND/OR WANT TO AVOID THE NORTHBOUND FREEWAY.
Double-Metric Century riders will start on the Ventura River Bike Trail, into East Ojai and  over Casitas Pass and connecting with the Century Route into Goleta. (Same route as 2012).

-GREAT BREAKS-
Fresh fruit, cookies, bagels, sandwich fixins' and so much more! Don't forget the popsicles , a Cool Breeze favorite at the last rest stop in Carpinteria at the Rincon Point Park overlooking the Pacific Ocean, so bring your camera. How fun!!!!!

-START TIMES-
Riders can start between 6:30am and 9:30am.
Please DO NOT start early. The rest stops and SAG vehicles will not be ready for you! The last rest stop (Rincon Park) closes at 4:30pm so time your ride start accordingly. 
-THE ROUTES-
Due to Construction by Caltrans in the La Conchita Area, car and bike lanes have been narrowed: routes have been changed to lower the number of riders passing this area in the morning. Please be patient. This project will add a two-way class 1 bike path on the Ocean side of the highway.
Ride responsibly. The Century riders not electing the Hilly option will be on the 101 highway for about 2 ½ miles Northbound and both Centuries and Double will be on the 101 highway for about
4 miles Southbound.
IT IS VERY IMPORTANT THAT YOU RIDE AS FAR AS YOU CAN TO THE RIGHT AND THAT YOU DO NOT PASS OTHER RIDERS!! 
FREE T-SHIRT WITH REGISTRATION!
Beer and food vendors will be waiting for you along with a little music! Purchase a meal with registration for $11 or day of for $15(while supplies last).

Registration Check-in is Friday evening (August 6) from 6 pm-7pm or Saturday morning (August 7) starting at 6 am.
Museum of Ventura County Pavilion
100 East Main Street
Ventura, CA 93001