The Santa Rosa Cycling Club's annual event featuring the Wine Country Century, a 100 mile bike ride through western Sonoma County and the Dry Creek Valley.  Besides the Century ride there is also a casual 34 mile ride, a 100 Kilometer (63 mile) ride and a 200 Kilometer (118 mile) ride.
The Santa Rosa Cycling Club welcomes you to Sonoma Country for a beautiful springtime century.
Our Club members are eager to host you for an enjoyable day of cycling.
Sonoma County is famous for its scenic backroad cycling, and this event shows you why. In addition to passing by many of the region's premier vineyards, the route winds through redwoods, apple orchards, and shady broadleaf forest. This is considered a moderately easy century...a good choice for those attempting their first 100-miler. It is not all flat though, and by the time the finish rolls around, even seasoned riders will feel they've earned their after-ride meal, a refereshing beverage and a scoop of homemade ice cream.
The largest portion of revenues from the entry fees goes to staging the event... paying for food and supplies, site use fees, portables, rental trucks, equipment & storage, insurance, medical services, public safety, etc. Even as we rebuild, a portion of the proceeds from the event will continue to support local bicycling advocacy.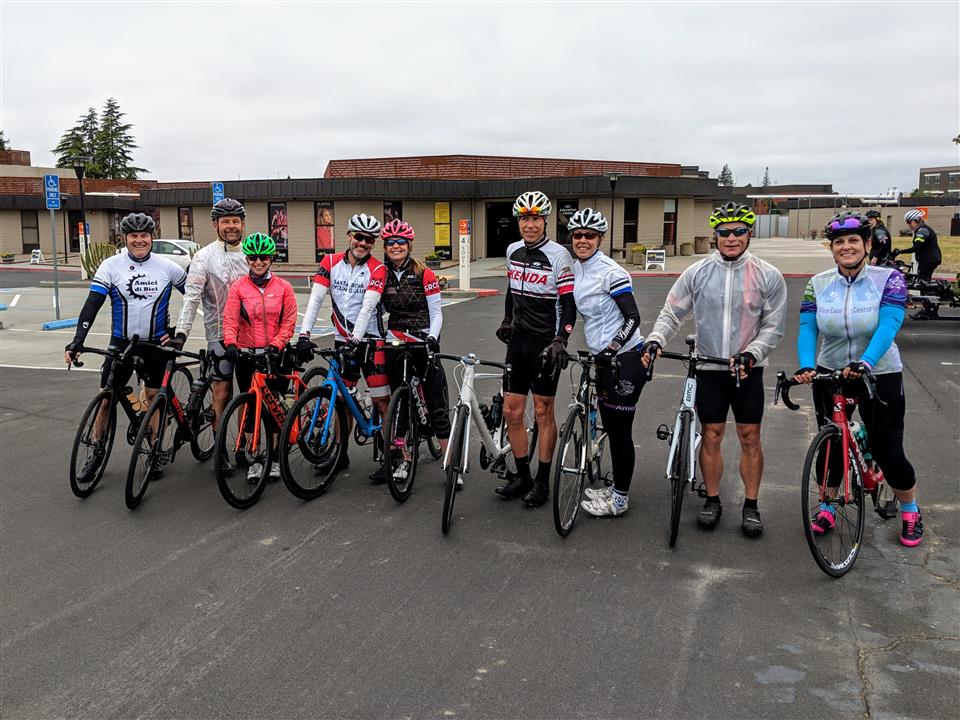 Rest stops full of plenty of snacks and drinks
Lunch
Free Meal ticket at the finish
Free Beer ticket at the finish
Free Scoop of Ice Cream at the finish
Friday night: 5-8:30pm
Saturday Morning, Pick Up Depends on the route you choose: 6am-9:00am