Mr. Frog's Wild Ride Returns!
Saturday May 7
One of the most popular rides in the Sierra Nevada Foothills returns in-person with three new rides through Calaveras County Up-Country and the Foothills.

Stunning scenery, challenging hill climbs and exhilarating downhill sections make this ride special. Plus, many sections are newly paved, so you'll experience smooth cycling. You'll get SAG support from local bike shops, rest stops with snacks along the way, and traffic controls.

At the end of the race, you'll be treated to an after-ride party with delicious BBQ, live music, and local wine and beer for purchase. There's a local flavor to Mr. Frog's Ride that can't be duplicated!
 
This is our biggest fundraiser of the year where every dollar in profit goes directly in to supporting Feeney Park. The park is the only facility of its kind along the Highway 4 corridor of Calaveras County serving youth and adult athletes from Copperopolis to Bear Valley. In addition, Feeney Park offers unique opportunities for casual recreation with its walking trails, picnic areas, skate park, disc golf course and music venue.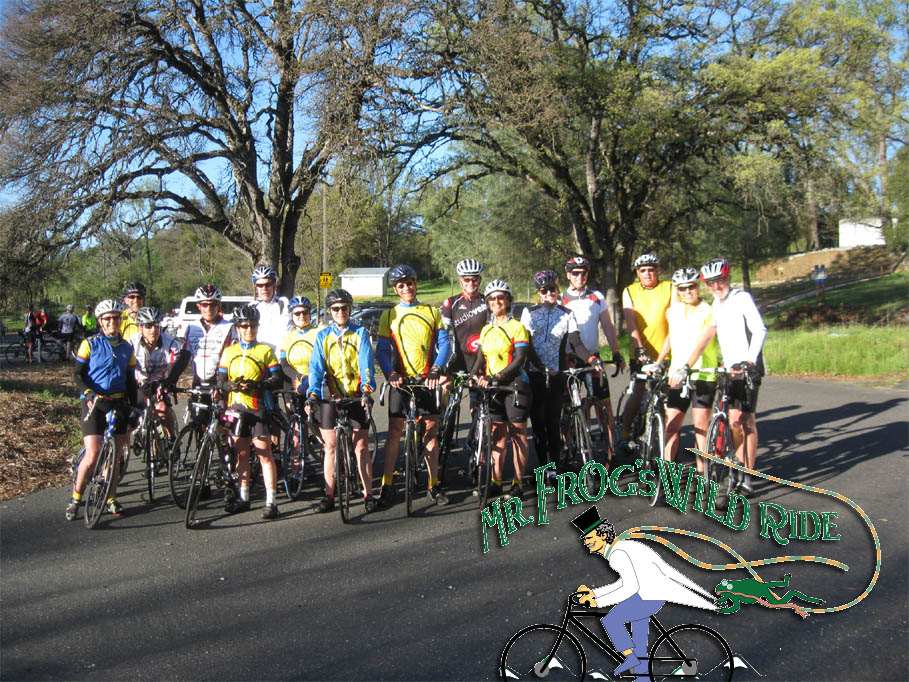 Rest Stops with fresh fruit, pastries & delightful, delicious surprises
SAG Support
Controlled Traffic
Tech Support in morning - by Mountain Pedaler of Angels Camp
Scrumptious barbecue at the end of the ride
Live Music - TBD