Distances: 30, 62, 100, 101, 134 miles
Welcome to the thirteenth Ojai Valley Century Bike Ride! Ojai is a Shangri-La nestled below the stunning mountain views of the Los Padres National Forest. We are fortunate to have the mix of flat, coastal, mountains, beautiful country, and usually good weather all in one place. All registrants receive a post ride BBQ, (vegetarian option available).
We look forward to seeing you on the ride, come see why the Amgen Tour of California has selected this major portions of our routes in SIX of their scenic races: 2016 Stage 3, 2015 Stage 5, 2013 Stage 4, 2008 Stage 6, 2007 Stage 6, and 2006 Stage 6
A few industry accolades we have received over the years: In 2012 Active.com named our ride first in their write-up "10 Rides to Do Your Own Tour of California". Bicycling Magazine, with readership over 2 million, recommended our ride in their guide to best cycling (May 2009, page 28). We have received many accolades from the event riders. We are striving to make this a ride of choice for the area and solicit any feedback you may have so that we may continue to improve the event each year. Each year our management team incorporates many improvements to the ride. Last year the NEW 4 mile section of Highway 101 coastal bike path construction was completed. Check out the new Jersey and new t-shirts which are all for sale when registering.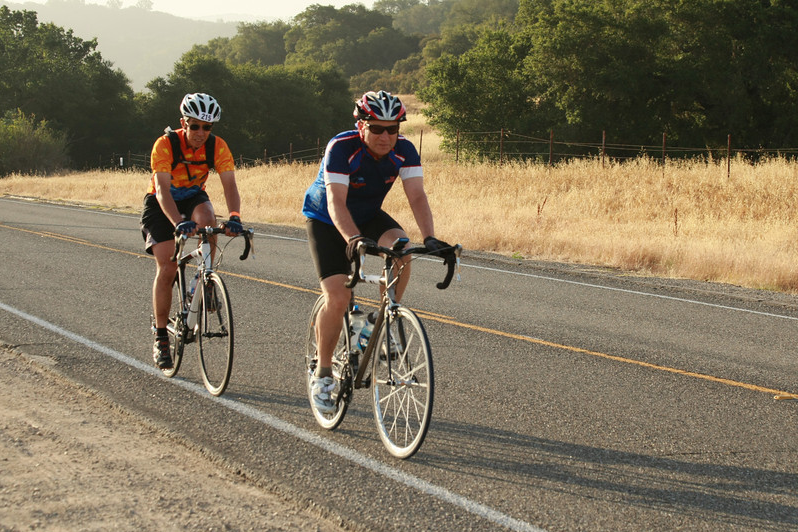 Half and full metric, full century, double metric and hammerhead. Full support and sags, patches, rest/food stops, post-ride BBQ.
Friday night and Saturday morning.