The Century is a ride for those who are up to the challenge, for those whose bucket list includes doing the most challenging rides, and those who want the thrill and satisfaction of conquering the Dragon and Cherohala Skyway all in the same day. A full day of long sweeping corners, majestic views with challenging climbs and amazing descents as you ride from Tellico Plains Visitor Center to the mighty Tail of The Dragon where you will snake your way through 318 curves over an 11-mile stretch. After the Dragon, you will climb through the Nantahala and Cherokee National Forest as you merge onto the Cherohala Skyway for some amazing descents, but before you are finished you will have one last climb as the Cherohala Skyway takes you back to the Tellico Plains Visitor Center.
 
If you finish this most challenging ride in under 7 hours you will earn the right to the Dragon Slayer Finisher Medal.  At the end of the day, you will have conquered 115 miles along with climbing a summit of 5384 feet, with a total climb of 10,350 feet for the day.  Yes, it can be done in 7 hours. Some of the elite riders will conquer it in 5 hours. Bradley Cobb completed it in 5 hours and 40 minutes in 2015.
New this year is the Black Knight jersey available to the best male and female finisher of the Century ride. 
 
Additional rides of 35, 53, and 62 miles for those interested in something less than the Century.  The metric century is one of the most challenging rides you will find in the US.   The Charles Hall Ride is a 53 mile enjoyable ride of rollers with scenic views of the lake and mountains.  The 35 mile ride is for those wanting to venture out past their normal greenway adventure.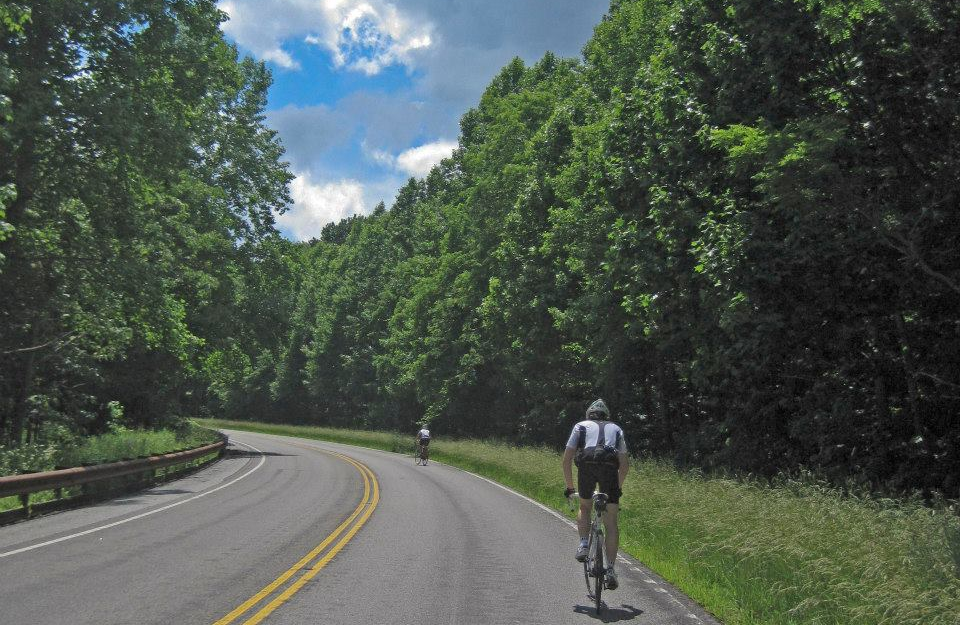 Socks are part of pre-registration for those registering by May 15.
Packet Pickup is on June 17th at 5:30 pm at 225 Cherohala Skyway, or Charles Hall Museum, Tellico Plains, TN 37385