Tour de Lyme welcomes both road and mountain bikers, with rides designed for each.
Once again, the event venue will be the iconic Ashlawn Farm on Bill Hill Road in Lyme which offers convenient parking and room for our great post ride picnic.  There will be a variety of food choices and Craft beers for all to enjoy. Tour de Lyme is on it's way to becoming one of the premier cycling events in the Northeast.
Lyme is renowned for lightly travelled roads lined by hundres of acres of conservation land. Great scenery - some hills of course - but great riding.
The Challenge – 60 miles, departs 8:00am – the name says it all.  Follow red arrows on course.
The Classic -   25 miles, departs 9:15am – shorter than The Challenge but still challenging. Follow blue arrows on course.
The Valley35 - 35 miles, departs 8:45am - longer but easier than the Classic. Follow green arrows on course
The Valley26 – 26 miles, departs 9:30am – an easier, less hilly ride than the Classic, but fun. Follow green arrows on course.
The Family – 8 miles, departs 10:15am – ideal for families riding with children. Follow purple arrows on course.
Mountain Bike - 26 miles and 16 miles - challenging ride if you go the full distance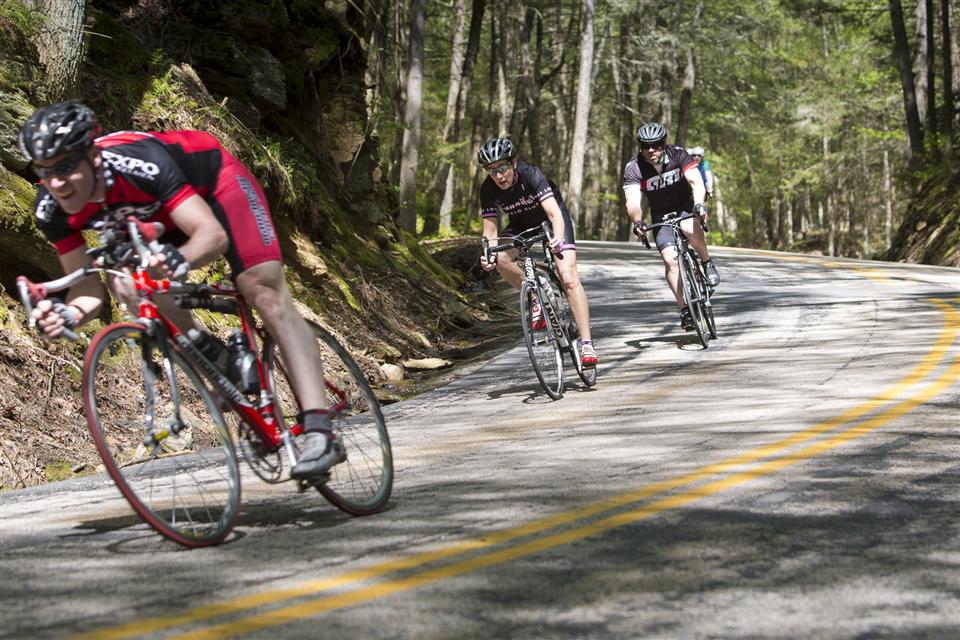 Great picnic lunch. Craft brews.