Cairns to Karumba Bike Ride is a truly epic adventure that you will talk about for a lifetime. Whether you are a rider (road or dirt), a supporter or a volunteer, there is a place for everyone on the 2023 Cairns to Karumba Bike Ride.
The seven-day Cairns to Karumba bike-ride has been Queensland's greatest fun bicycle ride for the past 25 years. In June/July each year, over 250 riders, volunteers and support crews travel through the unique and historic outback towns of the iconic Savannah Way raising funds to make sure bush kids get a fair go. The kids line the route and say g'day with cheering, banners and flags. Riders can choose to participate in the 780 kilometre 'Road Ride' - Rugged Roadies or the rigorous 'Dirt Ride' - that works its way through stations right across the Cape.
The Cairns to Karumba Bike Ride is a brilliant adventure for everyone, riders, supporters or volunteers! Take in the sights and sounds of a magnificent part of Far North Queensland that most people will simply never get to experience.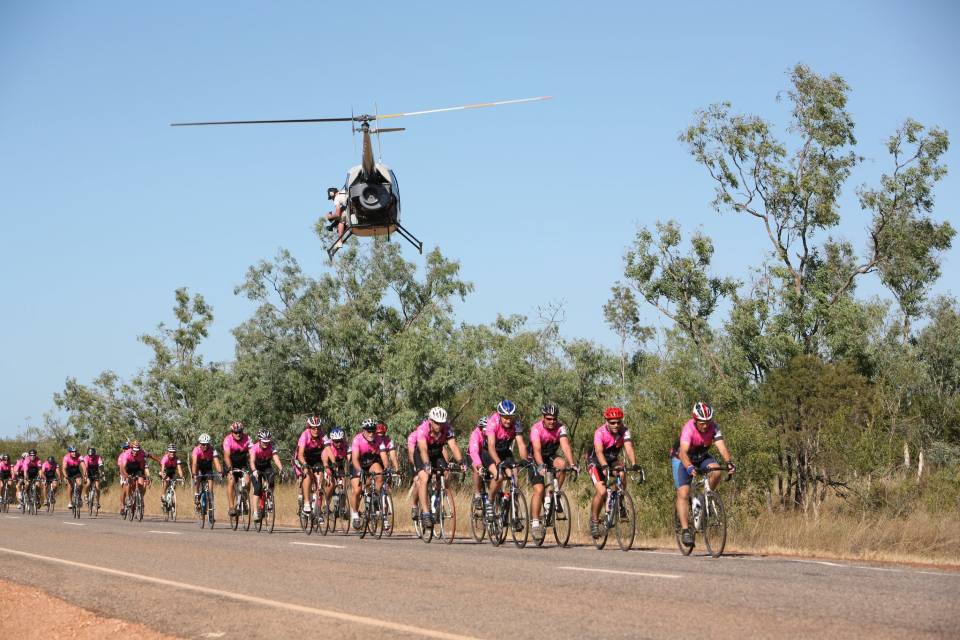 Full on ride support including - Ride, food, drink, overnight camping venues, entertainment. Road or Mountain Bike Off-road options available in this 7 day event.