Distances: 36 miles, 10,023 feet
The ride climbs 10,000 feet over 36 miles and reaches gradients up to 18%. It starts in Pa'ia at sea level and finishes up on top of the Haleakala Volcano at just above 10,000 feet (3,048 meters).  Last year's event attracted 144 riders with the fastest time of 2:57:59 by Inui Tomoyuki of Sagamihara City, Japan, and fastest women's time of 3:37:50 by Trina Van Dyck of Airdrie, Alberta.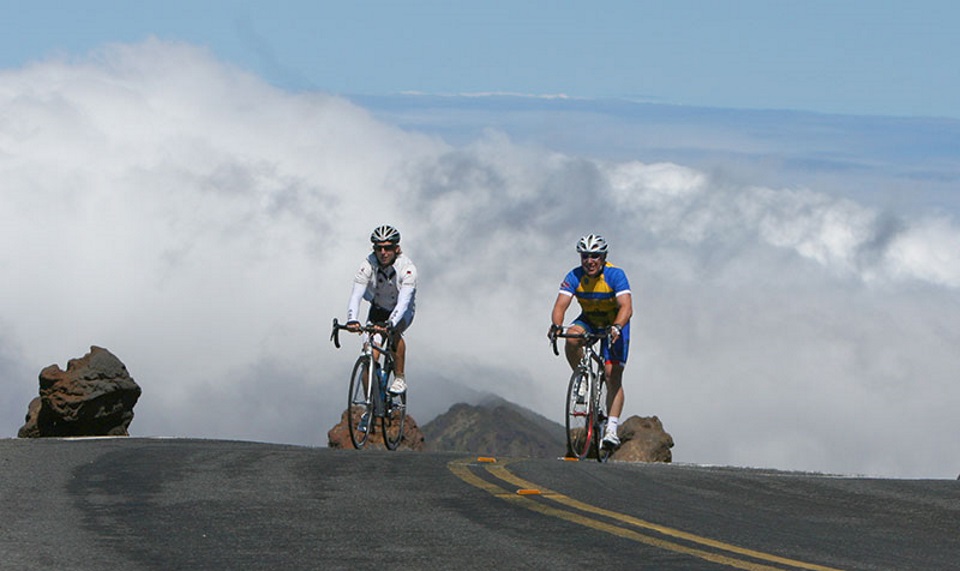 there will be three aid stations. The first will be at the 3,000-foot level (near Kula Lodge), the second will be at the 6,500-foot level (just outside the entrance to Haleakala National Park), and the last will be at the 8,000-foot level
there will be a post-race barbeque – location to be announced. Results and prizes will be announced at the party.