The SKODA Ring of Clare Cycle is the perfect reason to visit and stay in Ennis and Clare.  Lying on the banks of the River Fergus, Ennis is the bustling capital town of County Clare. The town centre is renowned for its narrow, medieval streets and plentiful bars and restaurants.  Ennis is a thriving market town, with a host of unusual shops with a flair for boutique shopping. This picturesque and historic town enjoys a rich tradition in Irish music and culture.
This year Clare celebrated the designation of County of Culture in 2016 and is host to the Fleadh Cheoil in mid August 20147. Traditional music sessions can be enjoyed nightly in many of the town's bars. Ennis acts as a superb base for Co. Clare's other major must visit attractions, the Burren, Cliffs of Moher, Bunratty Castle, Loop Head lighthouse among many more.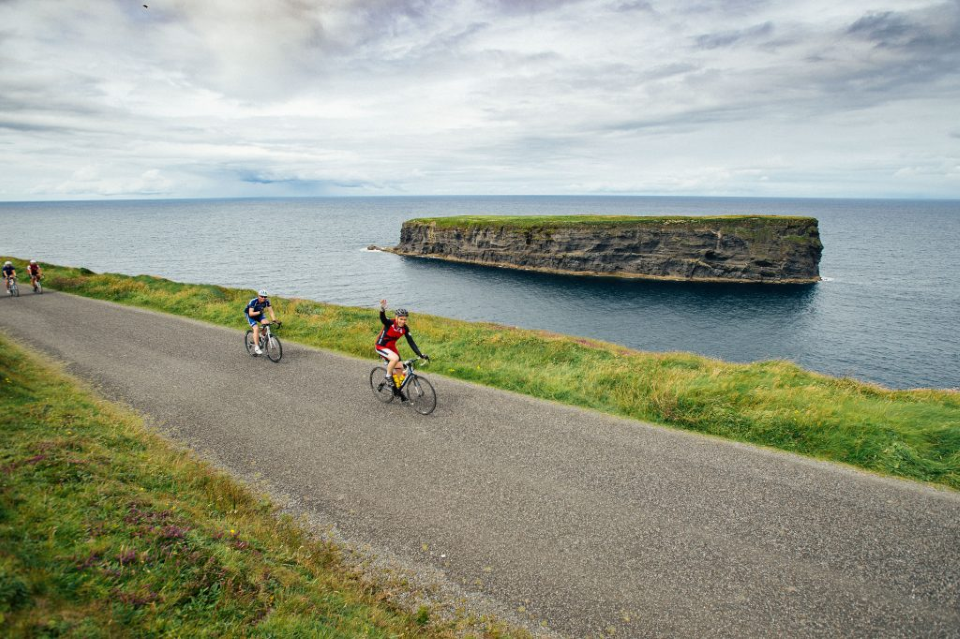 Your will receive an event map and key safety details at event sign on.
The routes selected are generally quiet roads but you will encounter some busy road junctions. Be please aware of traffic on all roads.
SKODA marked directional signs will be placed throughout the route and marshals will be evident throughout the route. Please remember marshals are only there to assist. You must check for oncoming traffic at all junctions.
All participants will be provided with an emergency contact number in the case of an emergency on the route. Please note this is not a number for bike repairs.
You are responsible for taking part in the event on a safe and suitable bike. Participants are responsible for their own bike maintenance. There is very limited mechanical support system in place and will sweep throughout the route.
Please ensure you have spare tubes in the event of a puncture and do not rely on the emergency number for help with changing punctures etc.
Ambulances and roving paramedics will be available all day, should anyone require medical assistance it will be administered in the fastest possible timeframe. Please call the emergency contact number provided on the day for medical emergencies.
The 150km and 100km routes are marked out with distinctive SKODA directional signage.
After you cross the finish line you will receive your well earned 2016 SKODA Granfondo Hibernia memento. This year it will be a specially commissioned gift for all cyclists.
Showers will be provided at the event start location. Please be aware that these facilities have a maximum capacity and you may be directed to other shower facilities.