The classic hundred mile pedal from Topsham over the roof of Exmoor and back is one of the highlights of the annual cycling calendar offering great scenery; superb climbs and far reaching views. The 55 mile route, splitting from the 100 in Tiverton, heads across the County and offers an abundance of scenic country roads, a superb break in Nomansland and great camaraderie

The event now attracts 1500 men and women from across the UK and raises in excess of £80,000 for the FORCE Cancer Charity in Exeter.

Both rides start and finish at the Topsham Rugby Ground.

Registration will open bright and early at 7.15 am, and there will be a delicious breakfast to fuel you on your way. The 100 mile ride begins at 8am shortly followed by the 55 mile ride at 8:30am. The Bike Shed (with stores in Exeter, Crediton and Barnstaple) has supported The Nello for many years and not only provide essential biking support on route but also provides the breakfast at the start.

The Nello is not a sportive; it is a charity bike ride, raising vital funds for a local cancer charity. The ride is NOT chip timed; it is NOT a race. All cyclists are welcome to enter this event but we ask them to bear this in mind when entering.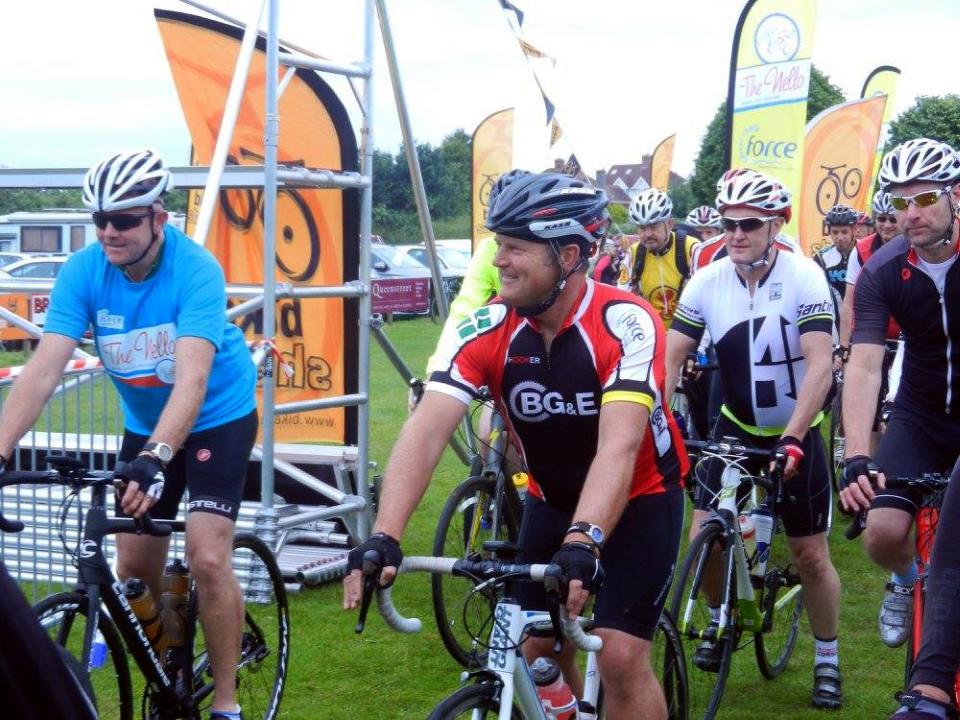 Rugby Club – Light breakfast along with hot and cold drinks
Tiverton – Bananas and water
Nomansland – 55 mile route only – flapjacks and water
Comers Gate – Rolls, pasta salad, crisps, cakes, fruit, tea and coffee
South Molton – Rolls, pasties, crisps, cakes, fruit, tea and coffee
Morchard Road – Rolls, pasties, crisps, cakes, fruit, tea and coffee
Alliance Pioneer are our Paramedic partner. They are contracted to provide 3 ambulance crews on the course. The Duty Office number will be on your route card and their HQ will be at Topsham Rugby Club. Should you need to advise them of any medical condition please do so at Topsham on your arrival.
The Bike Shed have two support vehicles on the course – their contact numbers are on your route card.