This event started in 1998 when club member, Keith Shorten, recognised that sportive-type rides were the next big thing in cycling in the UK.  He then spent a series of Sundays devising a route to link the biggest climbs in the part of the Chilterns where we ride most weeks.  Until 2013 it was run as a club event, but we then decided that Keith's route was too good to keep to ourselves and would like to invite other local, and not so local, cyclists to join us.
All the events are reliability rides which have a target speed range of 12.5mph - 18mph. That equates to about 3½-5 hours for the long ride, 2-3 hours for the medium and 1.5-2.5 hours for the short version.  We expect that there will be some fast riders but, for avoidance of doubt, the events are not races.  Riders will be set off at intervals to reduce the risks from riding in large bunches on narrow lanes.
Those of you who have ridden before, please note, we have made a few changes to the route in the last couple of years.  We no longer go up Botterills Lane early in the morning when the risk of ice on the section of the road which is permanently flooded is greatest.  We now go out the way we used to come back through Beaconsfield and the new route back goes via some more very pretty and quiet lanes.  Also we have now replaced the long drag up Cryers Hill by the far prettier, and quieter, climb of Hatches Lane (although those who prefer to are free to use Cryers Hill as an alternative).
The routes will also be signposted with numerous orange arrows.  Please note that, occasionally, a couple of the arrows have been taken down by members of the public before some riders got to them so they are best seen as guidance rather than a foolproof way of navigating!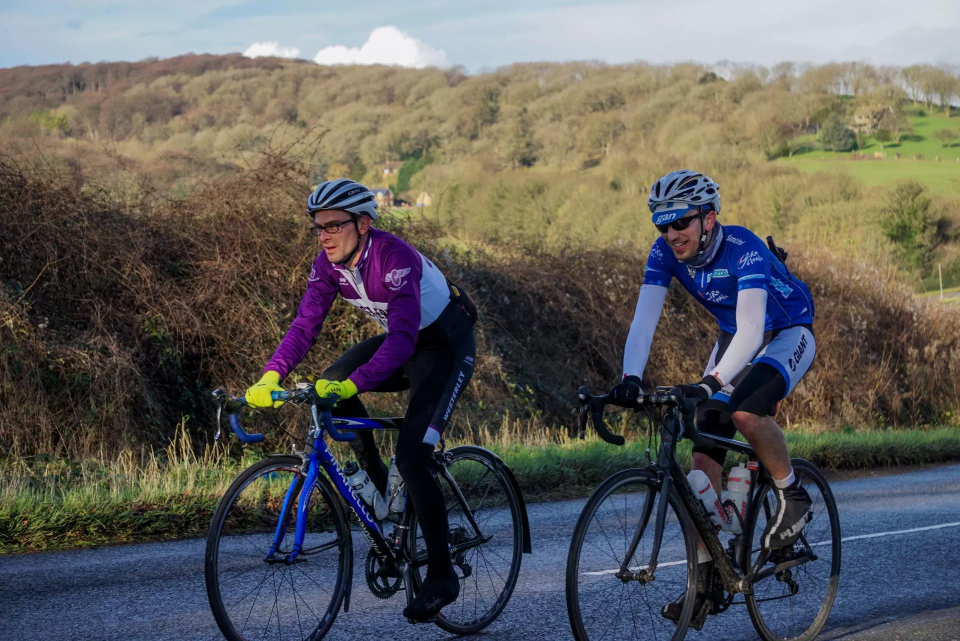 Parking Nearby, Toilets, Changing, Road Markers, Distance Markers, Refreshments