The Flannel Grinder is back! 
Dust off those flannels and get ready to ride some mixed terrain.
Want to put a sweet patch on your flannel? Check them out here: http://www.boundlesslocomotion.com/shop
Start/Finish: 
Meadow Vista Park
1101 Meadow Vista Rd. Meadow Vista, CA
8 Miles north of Auburn
Start time: 9:00 am
Check-in will open at 7:30 am

We are encouraging people to come out and ride in their favorite flannel/plaid outfits. Of course, if you want to come out in your spandex or Hawaiian shirts we will not judge you in the least.

The recommended steed for this event is a gravel/adventure/cyclocross bike with nice big tubeless tires. Tire specifics depend on conditions and weather but you'll want something you're comfortable riding on a dirt/gravel descent with manageable rolling resistance for the pavement. All bikes are welcome and doable so just come along and run whatchu brung! Just remember to bring tubes and some basic tools because there is a chance you may have an incident out on the course. If you choose to ride a road bike you should probably start with some fresh rubber and try to fit some big ones on there.

40-50% of this ride is on gravel/dirt/broken pavement with the rest being on good pavement.

We are offering two route options this year:
- The normal route: 42miles 6k ft of elevation (est. ride time: 3-4 hours)
- The longer route: 60miles 8k ft of elevation (est. ride time: 4-6 hours)
Route GPS links will be made available once we get closer.

Choose wisely. Both are tough routes!
Early registration is strongly encouraged!
----
Some notes about the day.
Support:
We will have aid stations out on course with water, drink mix, and some light snacks. 
Please come prepared to change a flat!
- We are on mixed terrain and the probability that you will flat on course is high. Make sure your equipment is ready (good rubber, newer brake pads, thoroughly checked drivetrain). We recommend a tubeless set-up from our favorite bike shop: Kinetic Cycles in Sacramento.
Post ride:
Lunch will be provided. Tacos! Yes, the same ones from prior years :)
Ruhstaller will be supplying the beers again this year! We will also have water, drink mix, sodas, and some Zola coconut water at the finish. 
Keep an eye on our social media pages for various updates leading up to the event. Remember to use #flannelgrinder on all of your social media posts.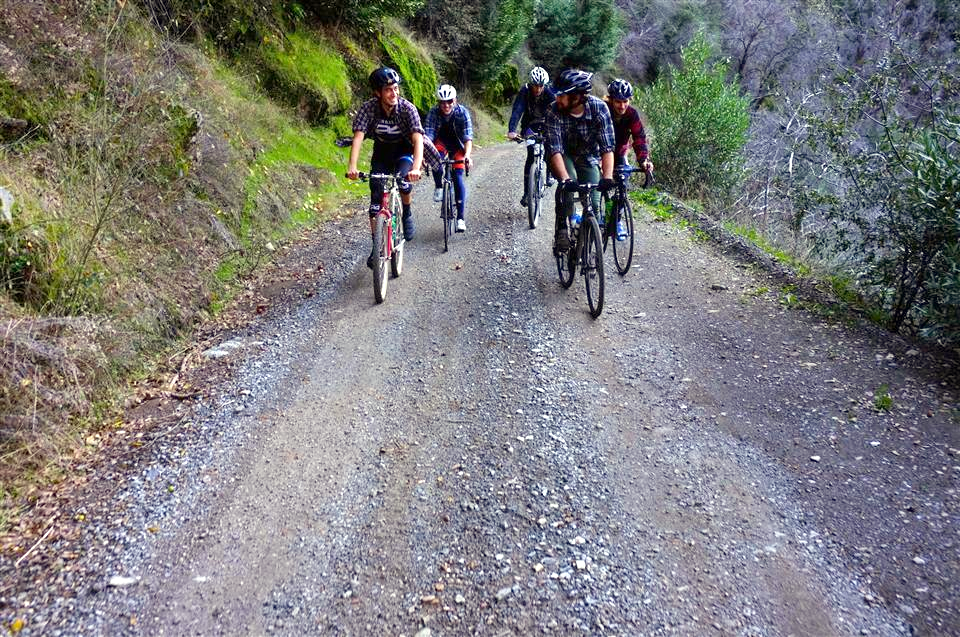 Ride, lunch, aid station snacks and hydration, beer.