It's a Gran Fondo Bruce County Style! Don't miss the chance to participate in 4 cycling distances 30k, 70k, 110k and 160 k. Ride along the beautiful Lake Huron Shore, through beautiful farmlands, quaint towns and woodlands. 
This is a fundraiser for priority medical equipment for the hospitals in Southampton and Owen Sound.
30km – From Farm to Shore and Back

The 30km route gives riders a sample of the best riding that the Saugeen Shores area has to offer. Starting with a loop through Southampton, the route then travels south to Port Elgin along the shoreline of Lake Huron before tracking inland. The final section travels past beautiful farmland along the fertile shores of the Saugeen River before returning to Southampton.
70km – Winding Past Windmills

The 70km route has a great balance of scenery and topography. After looping through Southampton, the route follows the shoreline of Lake Huron to Port Elgin. It then jogs inland briefly before returning towards the Lake Huron shoreline before passing-by lush forests of MacGregor Point Provincial Park. The route then traverses some rolling terrain as it heads over the height of land and east towards the Saugeen River valley. The final section features some beautiful winding roads as it rolls alongside the Saugeen River on its return to Southampton.
110km – Pretty in Paisley

The 110km route offers riders a mixture of terrain over its length as it travels-through some of the nicest roads in the area.  Beginning with a loop through Southampton, the route tracks south and follows close off the shoreline of Lake Ontario travelling through Port Eglin, MacGregor Point Provincial Park as well as passing-by Bruce Power. It then turns east and away from the shore passing-through Tiverton and Underwood on its way to Paisley. Situated at the convergence of the Saugeen and Teeswater Rivers, Paisley will offer participants a warm and friendly rest stop before following the Saugeen River valley back to the Finish in Southampton.
160km – Bruce County Bucket List

If you are looking for a ride that offers both amazing scenery, well-supported rest stops, as well as bragging rights amongst your fellow cyclists, then you've found it! The 160km route hits many notable stops throughout southwestern Bruce County as it takes riders through Sauble Beach, Tara, Port Eglin, Tiverton and Paisley. What will make this ride a truly memorable experience is the country hospitality and amazing support you'll receive throughout the event.  Join us in Southampton in 2018 and be the one of the first riders to add this Century to your Bucket List!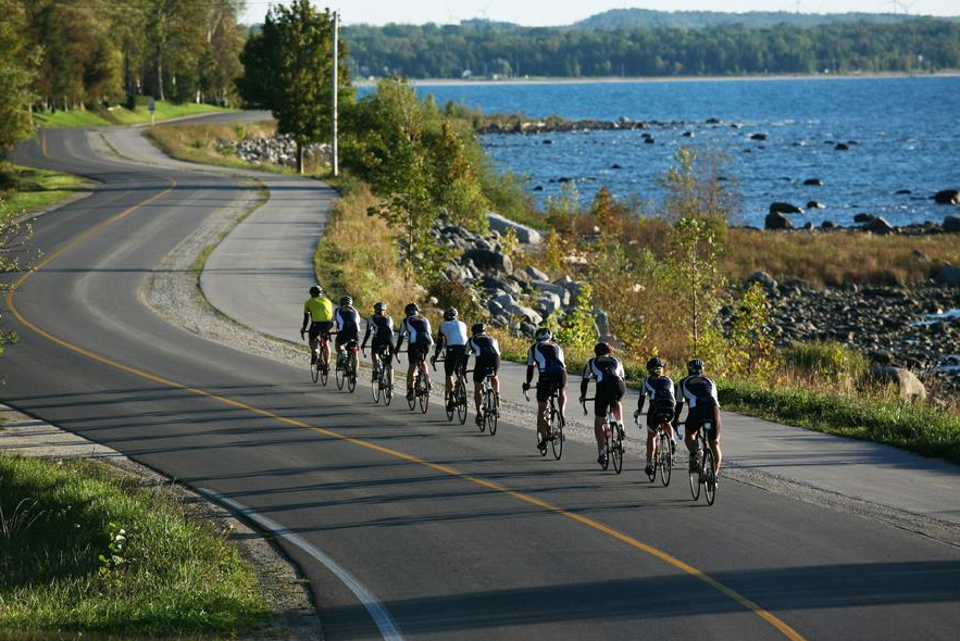 Premium Technical T Shirt
After Ride Lunch & Party
Refreshments at Rest Stops Along the Ride