Hansen's cycling race is the first race ever, combining approximately 140 km of cross-biking with a true gastronomic experience. The race is based on the Danish tradition of good clean raw materials & cycling in the most beautiful scenery.

Hansen's cycling race takes us through the best of Mid Zeeland and consists of about 140 beautiful km distributed on sports gravel, soft single tracks and little asphalt between forests and trails. The race can be run as a race with tight chain, it can be driven with a hand on the handle and loose thread - or as a combination.

We call it Roleur Cross.

Hansen's cycling race's most important equality with a traditional cycling race is the bikes that are suitable for all terrain. We do not run the bikes. We drive without mud and there are no stairs and sandbunks. On the other hand, a delicious single-track is always a good spice.

Hansen's cycling race has both timetables, marshalls, rides and lots of prizes & competitions - but just implementing and enjoying the delicious ingredients & the fresh ice is also a performance we prioritize highly.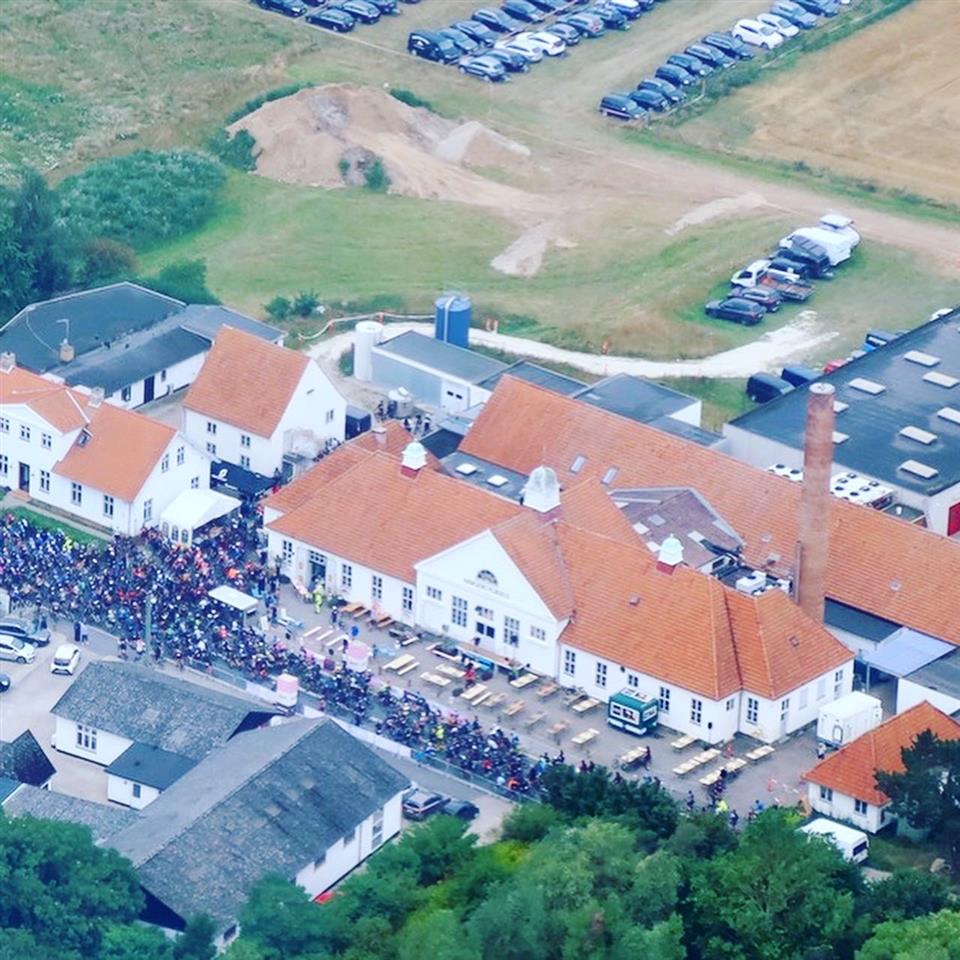 What you get:
Before the race:
GPX file & race letter as PDF for the week leading up to the race
Great deals on tires, hoses and bike preparation from our cycling partner Velo Pave
Route sticker to put on the bike
Road book with everything about Hansens & the bike race
Possibility to pre-order clothing & merchandise with 10% discount
Hansen's pre-ride where the veil is lifted for the new sections on the route. Part of the route is run and we eat ice cream :-)
Start area
Parking in the start & finish area
Numbered luggage storage
Energy drink & water
Mechanical service for smaller tasks: Oil, air, settings
Eco-Coffee, fresh eco milk from Svanholm & eco rolls with cheese
Purchase of energy, hoses etc.
Racebrief
Starting number & chip
During the race
140 km. beautiful, challenging and marked route with new features + two 'hares' running in front of the field and replacing any removed markers
16 Motorcycle marshals & traffic officials at master start and traffic junctions en route
70 Flagposts at exposed and selected locations on the route
Mechanical support at the large depot + pump / hose station
Snake drivers: 3 riders who, with their own average speed, stop and sell hoses for a 10, - out on the route to everyone who needs
Professional chip-timing with Dead-Zone in the large depot
2 smaller depots with Hansen's ice cream selection, juice & fruit, water, chocolate milk and energy drink + pump / hose station
1 large depot with Lucas's homemade Pasta al Pomodoro, Hansen's ice cream dessert, water, fruit and energy drink & Coffee Station + pump / hose station + mechanic
Official back drop collecting
Photo documentation from the race for free use
In the Finish area
Live results service
Possibility of bicycle washing
Hansen's eco-milkshake vanilla / strawberry / chocolate ad libitum
Fresh eco Ice cream with optional sprinkles ad libitum
A juicy eco-burger of Jersey beef from Svanholm Estate and crispy fries
Ice-cold eco-draft beer & Hansen's eco-soda from Herslev Bryghus ad libitum
Hansen's eco-chocolate milk ad libitum
Ice cold water ad libitum
Eco-coffee ad libitum
Great prizes for 1-2-3 Women & Men
One piece. Hansens Cycling race poster for all who complete
Hansens Cream Ice cream for all child viewers & coffee for their parents :-)
From monday to friday before the race its possible to pick up Packet at:
VELO PAVE, Farum Hovedgade 83, Farum
Saturday morning before the start at:
Racevenue - Hansens Flødeis, Landerslevvej 5, Jægerspris