Distances: 74, 130, 170, 237 km
Saturday April 6, 2019 will be another great day for cycling! A day before the pros thousands of cyclists will ride their own Tour of Flanders. Being tested on the steep climbs and cobbled roads, enjoying the picturesque, meandering roads through the Flemish countryside and being propelled by that typical, unparalleled atmosphere of "Ronde van Vlaanderen Cyclo".
Choose between courses of 74, 139, 174 and 229 km. The longest distance will largely mirror the course of the pros and start from Antwerp, the other three courses start in Oudenaarde.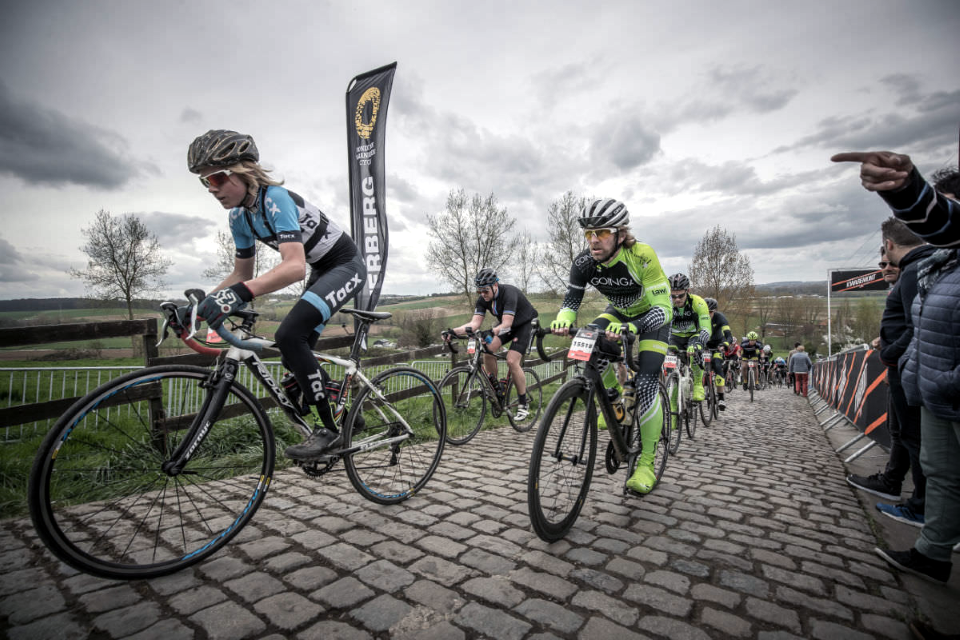 Unique Tour of Flanders gadget
Insurance (no helmet = no insurance)
Signallers on the course and at the start and finish
Well-equipped refreshment stations* at every checkpoint with Isostar sports nutrition, water, Chiquita bananas, Meli honey biscuits, waffles, ...
Technical assistance
Frame sticker with climbs, cobbled sections and refreshment stations
Perfect directional signage on the course
Medical service at every checkpoint and at the finish
Coffee before the start
Massage at the finish
*Refreshment stations are only accessible with a frame plate. Participants without a frame plate will not be admitted onto the course.