The Gran Fondo BIBE Transbizkaia of 117 miles and almost 4,000 meters of accumulated altitude, passes through the interior of the deepest Bizkaia. With exit in the town of Durango and goal in one of the most symbolic places for the Basques, the Sanctuary of Urkiola, crosses places of spectacular beauty.
It perfectly combines the interior of Bizkaia with its valleys and rivers with its rugged coastline through steep cliffs. Without forgetting those small towns and rural villages through which it crosses.
But if something stands out this test is for the hardness of its route. Mythical ports where great sports battles of cycling legends have been fought. The mythical ports of Arrate, Sollube or Urkiola will give good faith to all those who comb their ramps. But besides these ports, Kanpazar, Milloi, Astorkigane, Gerekiz and Montecalvo have witnessed the more than 1,500 participants of this 3rd edition.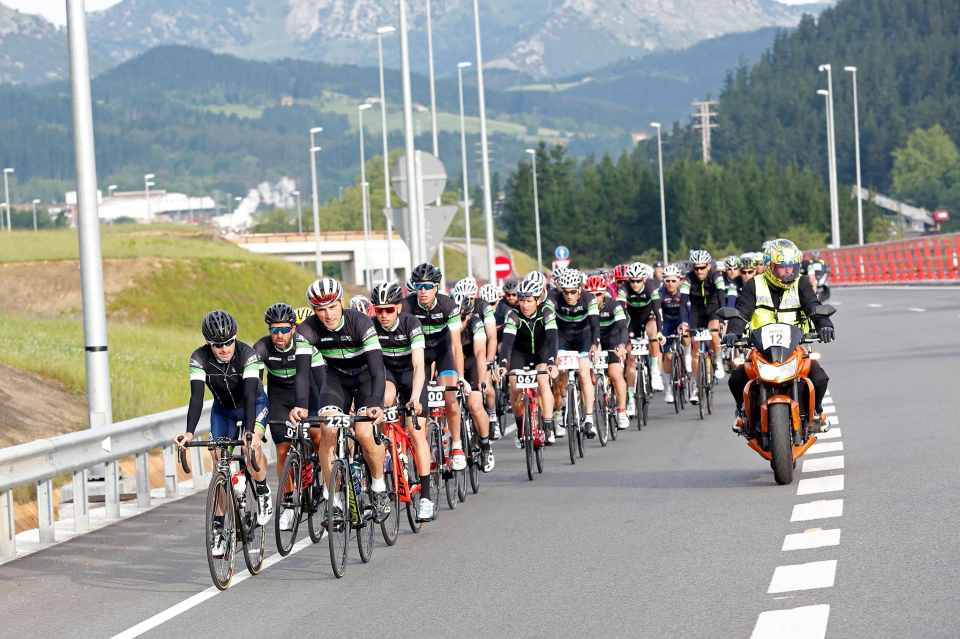 Dorsal with chip
Refreshment stations
Physiotherapists
Maillot
Mechanical asistant
31st May ans 1st June at Landako Polikiroldegia from 10.00h to 20.00h