It's our 1 day endurance (160-170km) gravel ride in the Hautes Fagnes (Belgium).
We start together at 7AM (but we launch in small waves to avoid a traffic jam when you enter the forest). A group start enhances the camaraderie en gives you the chance of meeting people that ride the same pace as you.
We try to give you an event that gives you a maximum amount of good rolling gravel or forest roads, some river crossings, a lake or 2 and a lot of great views. The ride should not be too technical but a few difficult sections never hurted anybody :-)
To give you the biggest chance of completing the ride, we give you good feed stations.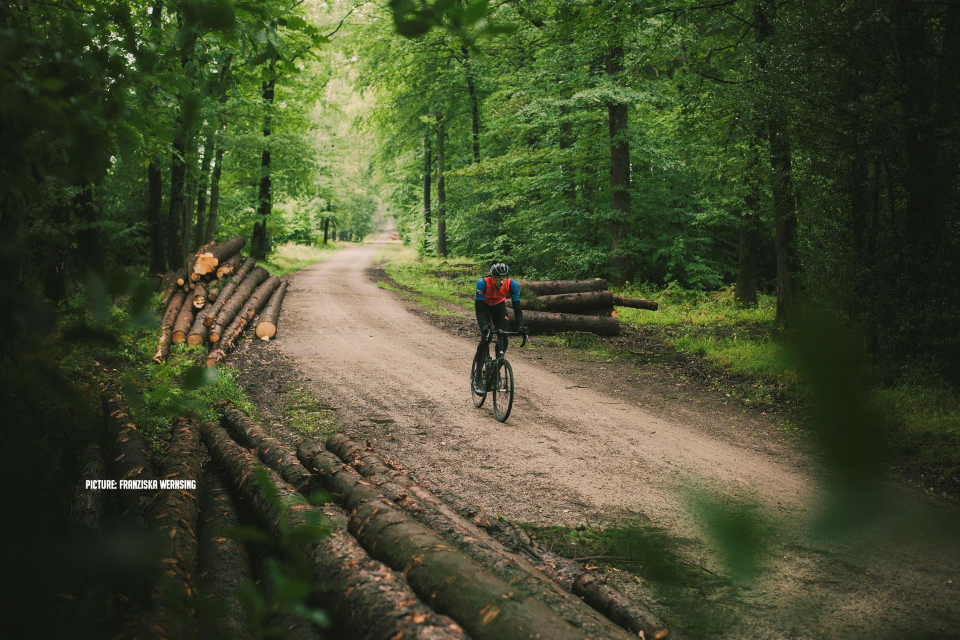 (might change depending on COVID-19 measures):
* a route with the maximum anount good rolling gravel & forest roads, some climbing, lakes, a few river crossings and a lot of great views.
* 3 feeding stations (with BYE Nutrition endurance bars & normal food) & coffee
* Signallers along the route to help you cross the bigger roads
* basic Lezyne-tools to use at the feeding stations (but you need to be the mechanic :-) )
* a pack of fries at the finish (with mayo and/or ketchup)
* a Peak Beer at the finish
* a Bombtrack - Dirty Boar 2022 stemcap
* some other items from our partners
* a place to shower and clean your bike
you can sign up on Friday evening (September 2th) or on Saturday morning (September 3th)