BLAZING SADDLES uniquely allows you to ride a new world class route each year. On a THREE YEAR ROTATION, each year there is a different Century Ride, a Metric Century Ride, and a 40 Miler that allows you to experience all of the unique beauty and cycling splendor of Northeastern Washington.
You can challenge yourself on hills and summit passes, or chose easier routes on the valley floor or along beautiful Lake Roosevelt. All rides are on lightly traveled country roads through the spectacular scenery. Riders are fully supported with rest and food stops, and mechanical and medical support.
The 2021 Blazing Saddles bike ride kicks off on Saturday morning, August 7, 2021.  Start times are :  100 mile- 6:30am, 60 mile:  7:30 am, 40 mile:  9:00am. After the ride enjoy the park, relax in the shade and recount your adventure. 
This year's rides are dubbed the "Tour d'Colville" which provides beautiful scenic routes for all riders.  The 100 mile (century) route climbs up into "the Basin"  on the east flank of the Huckleberry Range and then south, exploring the nooks and crannies of the Colville Valley.  The 62 mile (metric century) and 40 mile rides head around the south half of the century loop to join up with the 100 milers on their return.  The 62 and 100 mile riders then head north through idyllic pastures and farmlands to Lake Roosevelt for a return along the scenic shore of the lake.
Start and finish all routes at the southeast corner of  Yep Kanum , Colville's City Park, located at the corner of Hawthorne St. and Elm Ave. Registrants receive one of a kind Blazing Saddles socks and logo water bottle. The finish line features great post ride food, and a rousing welcome back!!!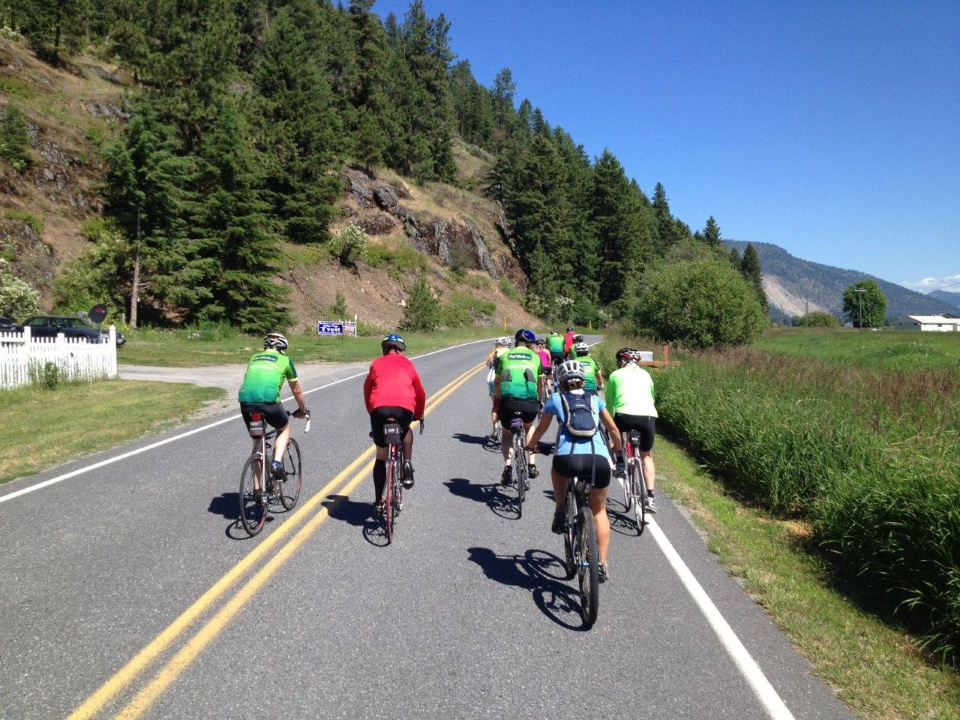 Little Pepper Family ride 9-10 am, 5 mile residential ride. No highways. For all ages. $10 per person
Friday, August 6th 4-6 pm at Yep Kanum Park and day of at 6:00 am.