The Boob Ride is always a lot of fun. Coastal scenery, good friends, a challenging ride (or be casual about it), capped off with a big Last Mile Party, and then catch the charter bus home.
Highlights:
The event is capped at 300. We are trying to keep our event intimate and manage all the logistics. So, you'd better get signed up ASAP.
The Tidewater Tavern will be the destination for the Last Mile Party
The buffet was great last year and we will have it again this year. Contact us if you would like to sponsor the buffet.
None of the routes go past Oceanside. This means there is no need to get a DBIS ID for Camp Pendleton or ride the freeway.
Event Information
If you haven't done The Boob Ride before, here are some highlights and FAQs
Ride starts and finishes in Solana Beach just outside Fletcher Cove from 6:30 - 9:00 AM
The destination is Solana Beach for a big post ride party where we raffle off great prizes and give out fun awards.
Riders will need to bring money to buy lunch and raffle tickets at the event.
Group starts by the Cup level. Ride with the entire group, make new friends, ride with your friends and have a great time.
Group photos are back. Before each group rolls out, we will get a cool group picture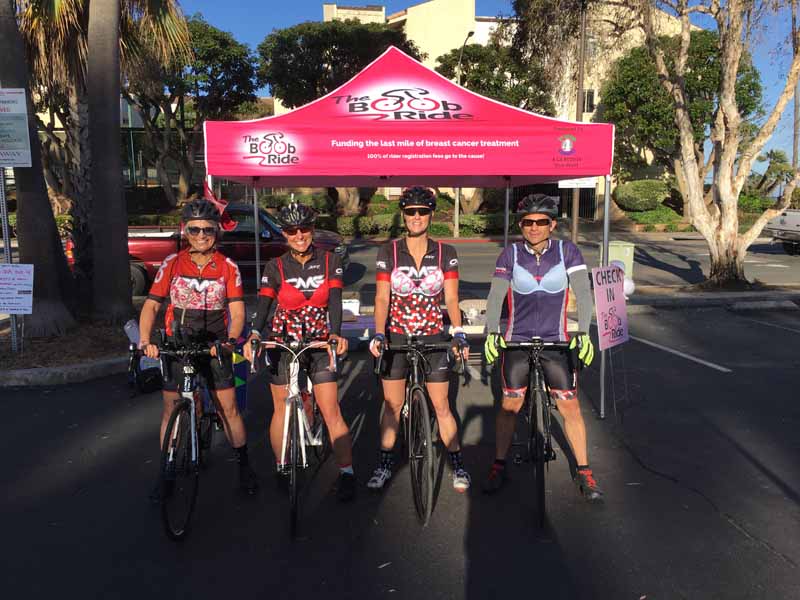 100% of rider registration fess support local low income people win their battle with breast cancer.
4/29/23 at 6:30 am the day of the ride.