First things first make sure to follow The Appalachian Journey on Facebook and Instagram. We will be sharing lots of content there to help inform and prepare all our participants over the next several months. 
The Idea: The idea for The Journey comes from a fundamental wish to share our favorite riding experiences with our friends and with the world. Floyd County has tremendous dirt, primitive, and gravel road resources to allow riders to challenge themselves as much as they like. Floyd County; known as the "Center of the Universe," has a special vibe which we know will foster a unique cycling experience for all of us the weekend of The Journey.
The Format: We have chosen to launch The Journey as a partner format event. Call it a race if you'd like, call it an experience if you will. The event will be professionally timed and podiums will be held. Duo racing is more common as a mountain bike stage race format at events like the Cape Epic or The Pioneer where partners coordinate as a team to go faster, farther, and harder than they would be able to as solo riders. The Duo format requires partnership and communication and produces a tremendously enriching experience for both participants. This comes from our belief that the best rides happen with friends. Fast or slow its all about The Journey.
The Journey will be 3 distances: 35, 65, and 110 miles with each featuring around 100 feet/mile of elevation. Both the longer distances will have two "long" climbs with most of the elevation coming in small ascents. 

Each distance will have fully supported aid stations and medical along the route. We dont want a bonk or a bruise to get in the way of your Journey. 

The Scene: Our race HQ for the weekend will be Chantilly Farm. Free camping is available with fresh water, bathrooms, showers and all the fixing of a great weekend (RV Hookups available). There are many Air BNB or traditional lodging options very close to the venue as well. We will host packet pickup Friday night the 10th at the world famous Floyd Co Jamboree where youll be treated to a special Bluegrass experience.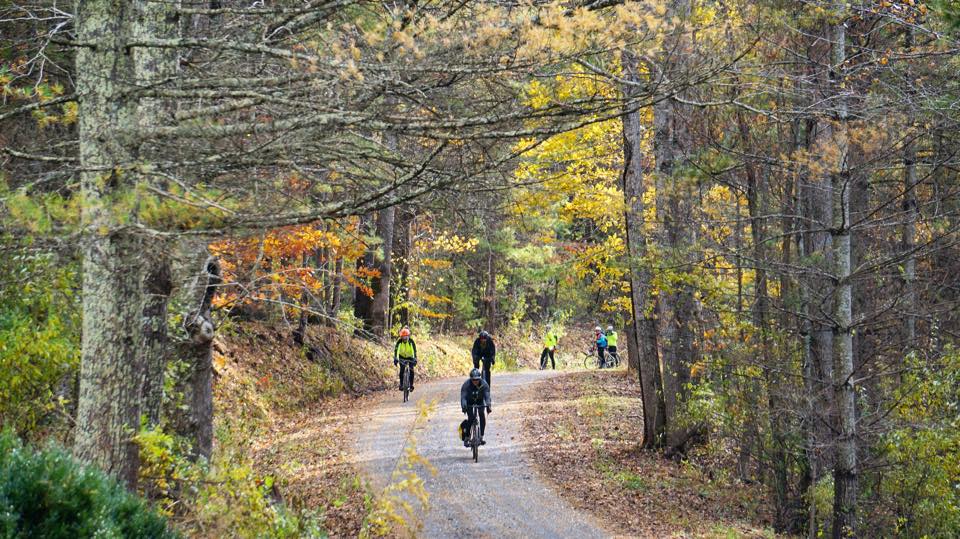 swag bag, fully supported aid stations, post race meal and festival, finisher prizes, podium prizes
packet pickup downtown Floyd VA at The Country Store 3PM- 9PM April 10th.