GranFondo Falkensteiner Borik – Zadar Region 2023
An impressive cycling race track in the northern part of Zadar County that will surely tickle your imagination as you drive some of the most beautiful roads and most spectacular locations in Zadar County.
Experience a 112-kilometer bike ride that will allow you to experience the enchanting surroundings offered by nature, which is that the route passes by sea, mountains, pastures, meadows, across the bridge to the island and returns and will surely enchant you with its beauty.
The route will be closed to traffic by the Police authority of Zadar region. All participants of the race start and finish the race at the same location, in the city of Zadar – Falkensteiner Resort Borik, while right before the race they have the right to decide whether to run in the shorter Granfondo 56km or Granfondo 112km.

The GranFondo Falkensteiner Borik – Zadar Region 2023 event will be accompanied by a five-day cycling camp program from 18 to 22 October 2023 in Zadar.
A world class, fun and family friendly cycling challenge for all ages and abilities!
Ride till the End!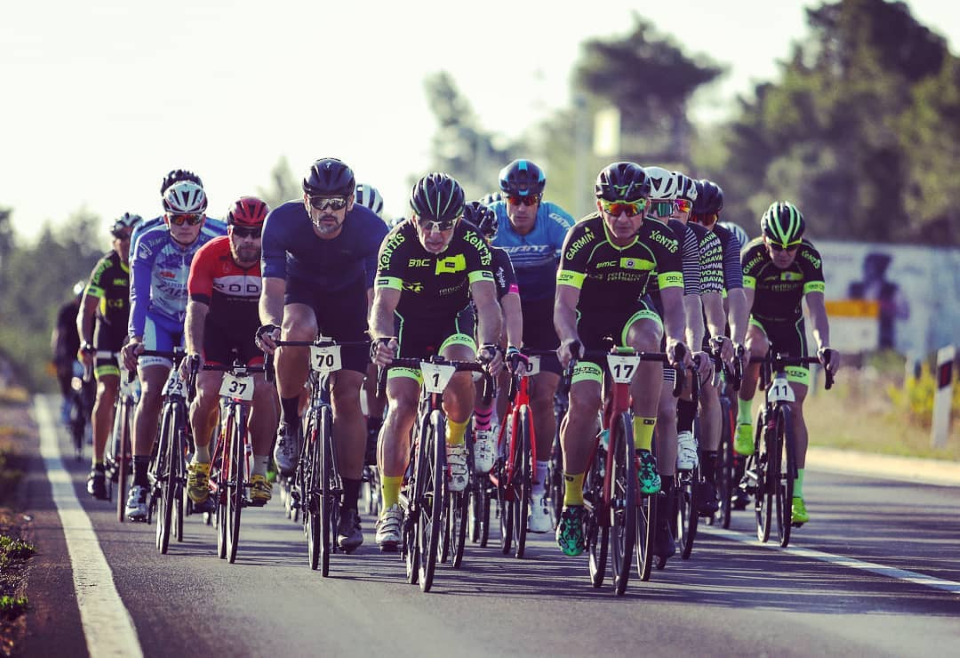 <p> PLAN AND PROGRAM<o:p></o:p></p> <p> <strong>Wednesday, October 18, 2023</strong><o:p></o:p></p> <p> &nbsp;12.00 - 16.00 - Ifo desk inside the hotel Falkensteiner Club Funimation Borik</p> <p> 14.00 - 20.00 - Relaxation in the Aqua Pura Spa Center (independently by choice with additional charge for race participants who are not guests of the Club Funimation Hotel)<o:p></o:p></p> <p> 14.00 - 20.00 - Use of the Fitness Center (independently by choice with additional charge for race participants who are not guests of Club Funimation Hotel)</p> <p> <strong>Thursday, October 19, 2023</strong><o:p></o:p></p> <p> &nbsp;14.00 - 20.00 - Relaxation in the Aqua Pura Spa Center (independently by choice with additional charge for race participants who are not guests of the Club Funimation Hotel)</p> <p> <o:p></o:p></p> <p> 14.00 - 20.00 - Use of the Fitness Center (independently by choice with additional charge for race participants who are not guests of Club Funimation Hotel)<o:p></o:p></p> <p> 12.00 - 20.00 - Info desk inside the Falkensteiner Club Funimation Borik hotel<o:p></o:p></p> <p> <strong>Friday, October 20, 2023</strong></p> <p> <o:p></o:p></p> <p> &nbsp;9:00 a.m. - 9:00 p.m. - Info desk inside the Falkensteiner Club Funimation Borik hotel</p> <p> <o:p></o:p></p> <p> 9:00 a.m. - 11:00 a.m. - Cycling training, the group with an escort leaves in front of the Falkensteiner Club Funimation Borik hotel/ light training ride and a tour of the sights of Zadar<o:p></o:p></p> <p> &nbsp; - Stretching after cycling training **<o:p></o:p></p> <p> 14.00 - 20.00 - Relaxation in the Aqua Pura Spa Center (independently by choice with additional charge for race participants who are not guests of the Club Funimation Hotel)<o:p></o:p></p> <p> 14.00 - 20.00 - Use of the Fitness Center (independently by choice with additional charge for race participants who are not guests of Club Funimation Hotel)<o:p></o:p></p> <p> 15.00 - 21.00 - Collection of start packages, at the official race office inside the Falkensteiner Club Funimation Borik hotel (mandatory ID and license for licensees)<o:p></o:p></p> <p> <strong>Saturday, October 21, 2023</strong></p> <p> <o:p></o:p></p> <p> RACE DAY: GRANFONDO FALKENSTEINER BORIK 2023<o:p></o:p></p> <p> &nbsp;</p> <p> 7:00 a.m. - 9:30 a.m. - Pick up of start packages, at the official race office inside the Falkensteiner Club Funimation Borik hotel (mandatory ID card and license for licensees)<o:p></o:p></p> <p> 8.00 - Opening of the cycling zone for the race<o:p></o:p></p> <p> 9.45 - Ceremonial opening of the race (ceremonial speech by the GM to all competitors, and info from the program manager)<o:p></o:p></p> <p> 09.50 - Official briefing in ENGLISH by the head judge of the race<o:p></o:p></p> <p> 10.00 - START OF THE RACE (all categories start at the same time)<o:p></o:p></p> <p> 13.30 - 14.45 - Lunch at the Falkensteiner Club Hotel Funimation Borik for race competitors<o:p></o:p></p> <p> 15.00 - Ceremonial announcement of the winner of the 4th GranFondo Falkensteiner Borik &ndash; Zadar Region 2023 race (on the stage of the Hotel Falkensteiner Club Funimation Borik)<o:p></o:p></p> <p> &nbsp;</p> <p> Sunday, October 22, 2023<o:p></o:p></p> <p> &nbsp;</p> <p> 10.00 - Planned departure from Zadar<o:p></o:p></p>
<p> STARTER PACKAGE</p> <p> -backpack,</p> <p> -T-shirt,</p> <p> -water bottle,</p> <p> -start number,</p> <p> -timing chip,</p> <p> -finisher&#39;s medal,</p> <p> -photos from the race,</p> <p> -official time,</p> <p> -Granfondo lunch with awards ceremony.</p>
<p> Friday/ 20.10.2023 - from 15:00 till 21:00.</p> <p> Saturday/ 21.10.2023 - from 07:00 till 09:30.</p>