Similar to our other events, the course will be released a few days before the event via Komoot. The route will be 300+ miles of predominantly gravel and dirt roads around Lincoln and the surrounding area. 30 Hour Time Limit!
The Long Voyage will be the ultimate grass-roots style event. This race will be 100% self supported.
- No Handouts
- No Team Vehicles
- No Outside support of ANY KIND
The course will have stops at a few 24 hour convenient stores. If you can't find it there, you will need to bring it with you. You are only able to use what you bring with you at the start or what all riders can find along the route.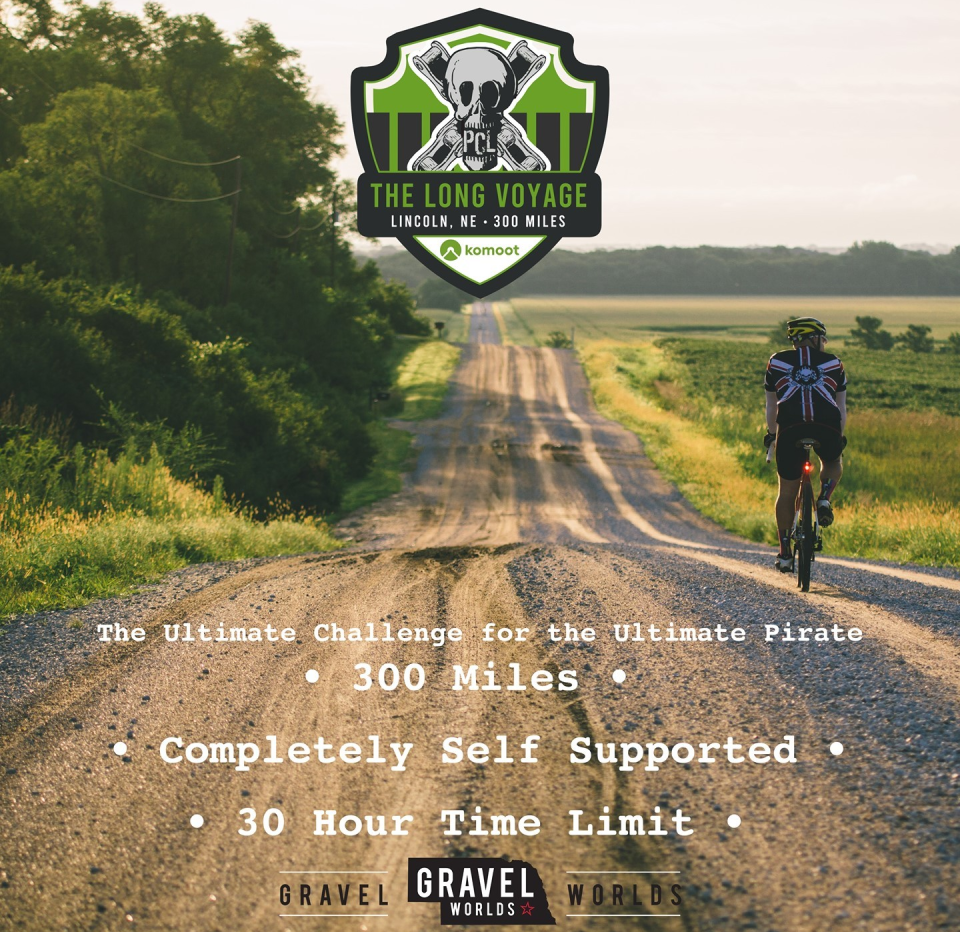 Prize / Race Categories
Open Men under 40,
Open Men 40 to 49,
Open Men 50 to 59,
Open Men 60+,
Open Women under 40,
Open Women 40 to 49,
Open Women 50 to 59,
Open Women 60+,
Single Speed Men,
Single Speed Women,
Fatbike Men,
Fatbike Women,
Tandem,
Men & Women Vintage