In the spirit of adventure and exploration, like Bear Howard himself, this event will leave you feeling legendary (if only in your own mind).  Sure the stories that follow around the campfire will be exaggerated and inflated, but we promise you adventure and fun with this classic loop around Flagstaffs peaks.
The Bear Howard is 100 miles of prime gravel riding around the "Peaks" of N. Arizona, with a few sections of technical gravel.  Consider it a tour of Flagstaff, taking in views of Kendrick, Sitgreaves and of course the San Francisco Peaks.   
This year we have added a metric century, 100k gravel ride to the roster.  This is a lot less intimidating and allows some to get their feet wet in the gravel ride world.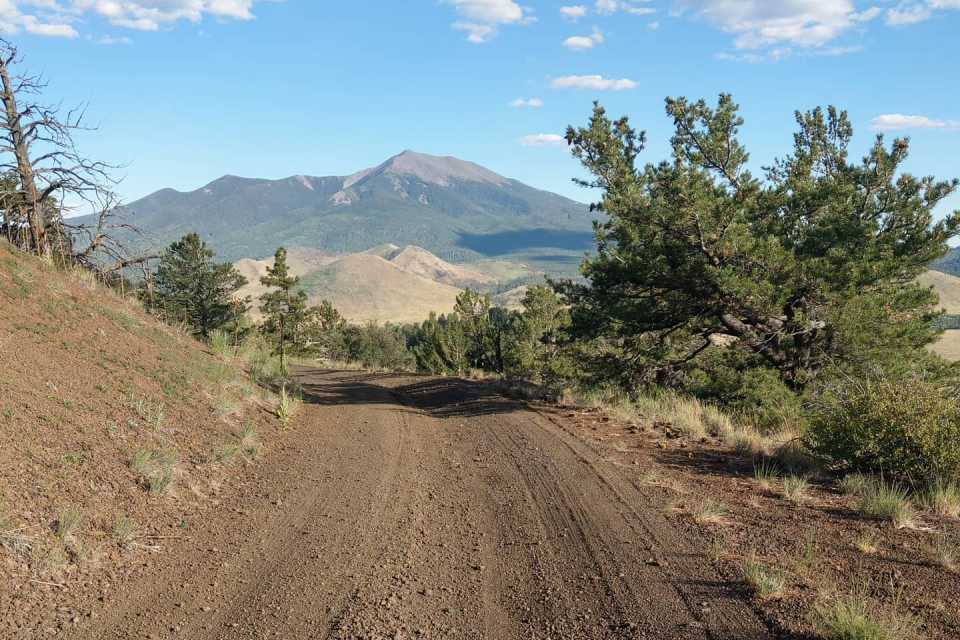 Included is Free pair of socks, choose size at registration. After party entry and beverage ticket for each entry to Dark Sky Brewing awards party!
Friday Aug 5th 3-6 pm at Dark Sky Brewing in Flagstaff AZ