This course is sensational!! Phenomenal views, super challenging but brutally fun 73 & 30 Mile Course, 80% Dirt, 20% paved and bike path. Starting at Buffalo Lodge Bicycle Resort, Go directly into The Garden of The Gods, One loop then Turn North on Rampart Range Road. (first Timed section up Rampart Range Road to top of Rampart Range and turn around for 30 mile ride.) Rampart to Mount Herman Road, down to Monument, back on path through the Air Force Academy, Woodmen ave (2nd timed section to the top of Mount Blodgett). Then ride down to flying W to 30th Street to Garden of the Gods where you complete a large lap to go to the Buffalo Lodge Bicycle Resort! 73 mile course 6700 feet of climbing, 30 mile course 3933 feet of climbing.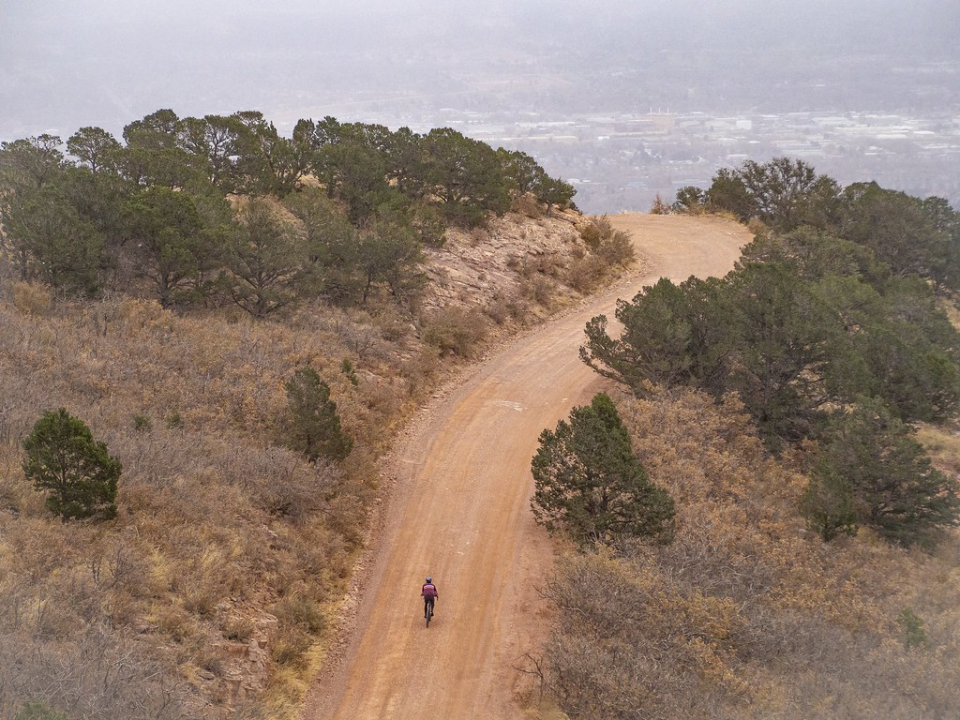 No License Rquired to participate!
Super Challenging, Beautiful, Well Marked Course
Chip Timing by Racing Underground
2 timed KOM's Determine the winners.
3 Aid Stations
Free t-shirt if registered by midnight October 1st, 2020
Raffle Prizes
Free Bristol Beer & Post Event Lunch Party, Free lunch!!!
Live Music DJ
Cool Custom Race Number Plate!