Grunnduro is the first unpaved long distance bike ride with start/finish in Groningen.
Explore the northern region of the Netherlands by bike. Campsite including complete breakfast (halfway) reservation possible at registration.

Join us on a two-day cycling adventure from Groningen in the weekend of 17+18 July 2021. The mainly unpaved (gravel) route will let you discover the most beautiful paths and places in the regions of Groningen and Drenthe.
You choose one of the two distances (a total of 150 or 250 km), both of which meet halfway at a beautiful campsite in Drenthe. On the routeyou get your stamps and you are mainly dependent on yourself (and possibly your bike buddies). The route is mainly unpaved but not very technical and therefore perfect for your gravel bike, but also mountain bike or even racer (33+ mm tires).
Grunnduro is not a race; having fun and enjoying the environment are most important. Of course you can cycle the route non-stop, but wouldn't that be a shame? When registering, you can easily book a camping night (bring your own tent) and make it a fun weekend!
Route

You can choose between two routes: 150km or 250km. Difficult to choose now?  No worries! After registering as Grunnduro participant you will receive both routes, so you can still choose on the day itself. The routes start and end in the city of Groningen and converge halfway along the route at the same campsite in Drenthe.
No GPS device? No problem! When you register you will receive a Komoot region package (worth € 8.99) with which you can easily use your smartphone as a navigation system. In that case, make sure you have a phone holder.
Register

The registration costs are € 20.00 per person. Optionally you can book a spot on a beautiful campsite (including full breakfast), also for € 20.00.

What's included?
- A beautiful route (.gpx file) of 150 and 250km with stamping posts
- Campsite spot including breakfast LIMITED SPOTS AVAILABLE (optional)
- Organized start in Groningen
- Custom Grunnduro # plate (to mount on bike)
- Komoot region package (worth € 8.99)
- Stamp card
- A unique keepsake
- Above all: a relaxed and fun cycling weekend

Will we see you at the start in Groningen?
For more information and registration:
www.grunnduro.nl
Follow us on Instagram: www.instagram.com/grunnduro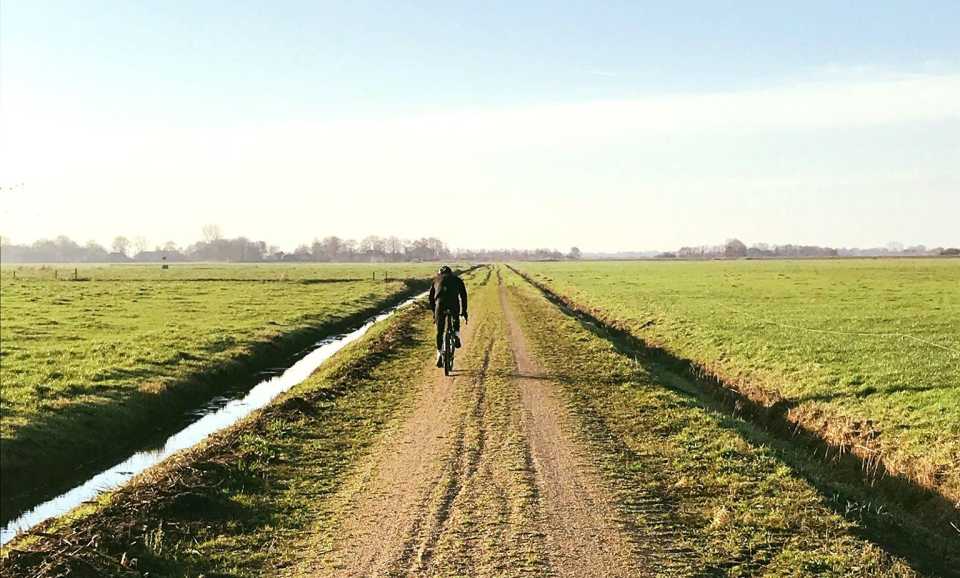 There are many rides, but only one is America's bicycle touring classic; TOSRV. The Tour of the Scioto River Valley began as a father-and-son outing 1962 before quickly growing into (at one time) the nation's largest bicycle touring weekend.
Typically, about 1000 cyclists participate in the annual weekend tour. Route options include 50 miles from Chillicothe to Portsmouth Ohio on Saturday and 50 miles back on Sunday. If you're up for the challenge, the 100 mile option from Canal Winchester to Portsmouth is offered on Saturday with a return on Sunday.