Join us for the 7th annual Tour da Parish!
Join us and riders from across the country for a ride in scenic southeast Louisiana this November! Ride along the bayou on our 10, 16, 30, or 51-mile routes, before returning to the Los Islenos Heritage Site for the End of the World Finish Fest!
There is a morning pre-ride breakfast, post-ride lunch, live entertainment all day, and rest stops along the routes.
Register today at www.tourdaparish.com. Routes and registration information are included!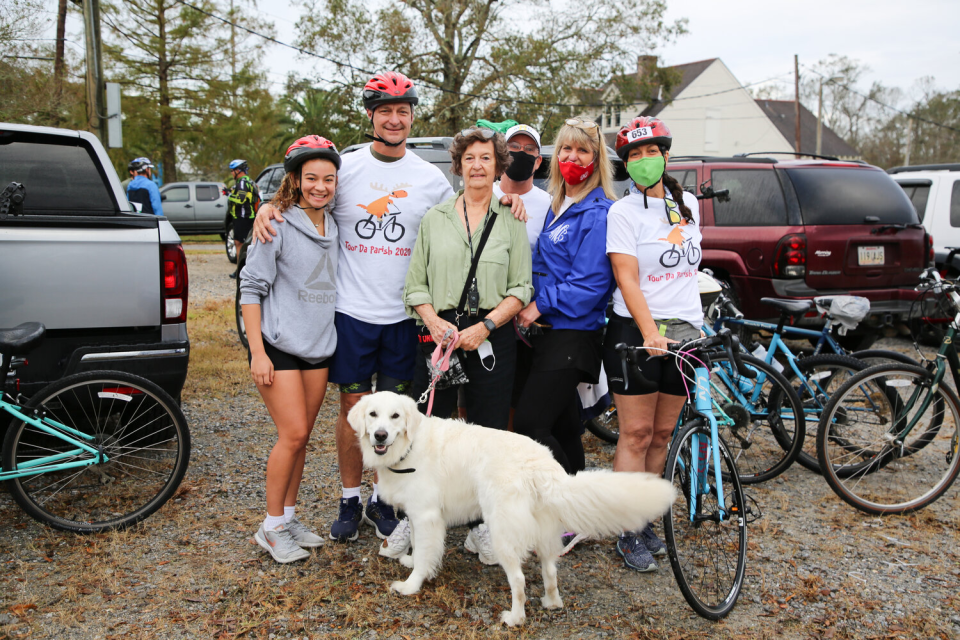 Day of Information
Day of Registration will be from 7 AM - 8 AM. Signing up the day of does not guarantee swag or t-shirt.
Riders are asked to be at Los Islenos by 7:50 AM. Riders will stagger start with 51 milers going first at 8 AM.
Coffee and donuts will be provided by our generous sponsors, The Coffee House & Gerald's Donuts.
Water and fruit will be provided at designated water stations along the route. Riders are encouraged to bring other snacks they may be accustomed to having during a ride.
Jambalaya will be served after the ride.
We recommend that riders bring extra innertubes in case of a flat.
Packet Pick-Up
Thursday, November 4th from 11 AM to 5 PM:
St. Bernard Chamber Offices (1615 E Judge Perez Dr Ste. 100, Chalmette, LA 70043)
Thursday, November 4th from 3:30 PM to 5:45 PM:
Bayou Bicycles (3530 Toulouse St., New Orleans, LA 70119)
Bike Zone (600 US-190 BUS, Covington, LA 70433)
East Bank Cyclery (1908 W. Esplanade Ave, Kenner, LA 70065)
Friday, November 5th from 4 PM to 7 PM:
Los Islenos Heritage Site (1357 Bayou Rd, St Bernard, LA 70085)
Saturday, November 6th from 7 AM - 12 PM (Ride Day)