Oregon Gran Fondo kicks off Triple Crown Series
The Oregon Gran Fondo returns for its fifth edition on June 5th, winding its way out west from Cottage Grove, Oregon, towards the Siuslaw National Forest on some of the quietest roads that cyclists will ever encounter – a well-kept secret, a cyclist's paradise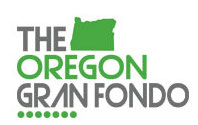 Part of the Oregon Triple Crown series, the Oregon Gran Fondo is the first event to kick off 3 fabulous rides, presented by Rolf Prima Wheels and Co-Motion.
The Oregon Gran Fondo has routes to suit all road riders who love 100% tarmac. There's the 117 mile Gran Fondo route which includes 6,700 feet of climbing. The Medio Fondo of 71 miles which includes 4,377 feet of climbing and the much shorter, less arduous, fun ride, the Piccolo Fondo at 15 miles.
A celebration of cycling, just for the fun of riding up to 117 miles, teams and individuals have the chance to compete for a trophy and prize for best man and best woman, a mid-course KOM and QOM award, as well as a best-team prize (fastest 4 of 5 team members).
Cottage Grove, a sleepy hamlet, just south of Eugene, is a 2 time "All-American" award winning town. In true Italian Gran Fondo spirit, a mass start roll out will take place on Main Street. Last year, the event was capped at a sold-out 450 riders. This year entry is capped at 500 riders to keep it intimate. It very likely to sell out in advance, such is the demand - to ride on the quiet roads, challenging climbs with the chance to compete for prizes and the kudos/bragging rights of completing the timed ride.
There's a special rate for a deluxe room (by mentioning Oregon Gran Fondo) at the gorgeous Village Green Resort and for those on a budget, a camping area, Bohemia Park, in the center of town, which you can reserve in advance.
Bringing a well-run, challenging cycling experience to the masses, and providing a rare opportunity to provide a supported setting for those looking to push the pace for the distance, Mike Ripley, a veteran events promoter, who has promoted other notable cycling events like the High Cascades 100 and Oregon 12/24 MTB race - combined the Oregon Gran Fondo, Willamette Gran and Oregon Coast Epic together, to form the Oregon Triple Crown series in 2014.
Some 300 miles and 25,000 feet of climbing, which includes a bit of gravel thrown in for good measure, just over 70 cyclists have signed up for the whole series which tracks cumulative time. The three-event series has an overall prizes for the top four men and top three women, in addition to individual stage prizes!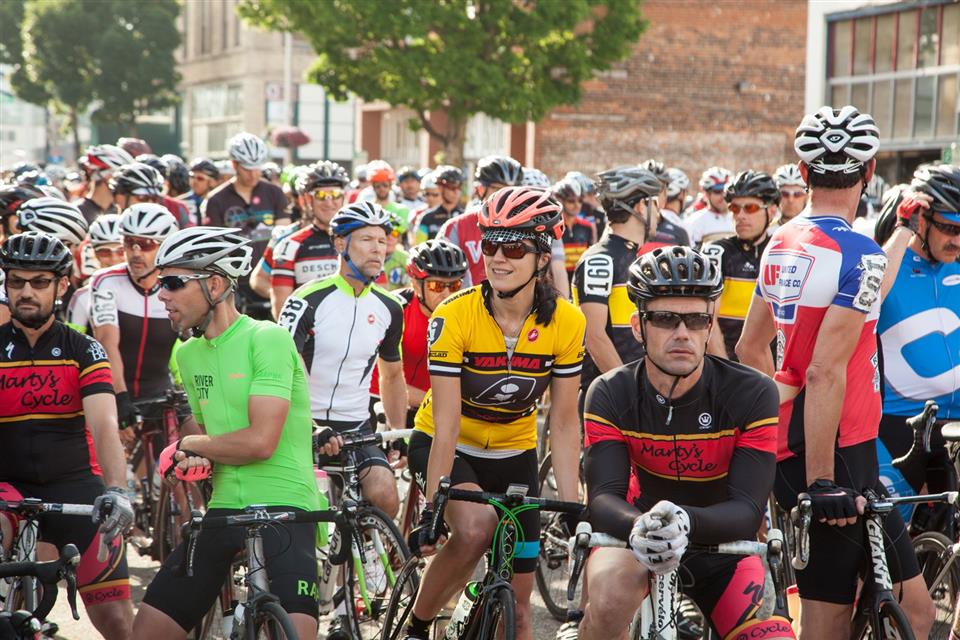 The Climbs
On the Gran Fondo, ahead awaits 117 miles, on glorious, mostly tiny back roads. With 6,700 odd feet of climbing, the route comes mostly in several big climbs.
The first climb after 5.5 miles is the climb of Cottage Grove, 1.4 miles, 435 feet and an average of 6%. The second after nearly 16 miles is the climb of Territorial Hwy, 1 mile, 324 feet at an average of 6%
The longest climb comes after the first 26 miles, the timed Oregon Gran Fondo QOM/KOM Hill Climb. Rising about 1,013 feet in 4.7 miles at an average of 4% - riders will reach Aid 1 at the Rolf Prima Aid Station.
Chris Sheppard from Bend, OR holds the overall KOM recorded in a time of 16m 26s. Jessica Kaplan from Portland, OR (West Coast Women's Cycling Team) holds the overall, QOM in a time of 19m 55s. Another notable rider who's recorded a time up here is Pro Rider Taylor Phinney.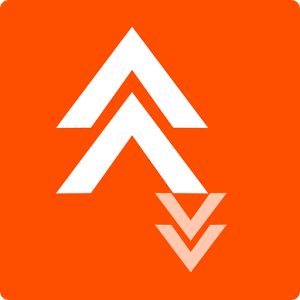 https://www.strava.com/segments/7130214
The Strava segment prizes will be awarded to the fastest riders of the day of the Gran Fondo and Medio Fondo routes.
The biggest climb on the Gran Fondo after 70 miles is the climb of S. Sister, 9.7 miles, 1009 feet at an average of 2%. The last climb of Cottage Grove from Lorraine comes after a tough 105 miles. 4.8 miles, 607 feet and an average of 4%.
The seemingly endless, fantastic, twisty, descents can last up to a full 35 miles, which be more than enough time for cyclists to re-group and form a friendly peloton in between the hills.
Gran Fondo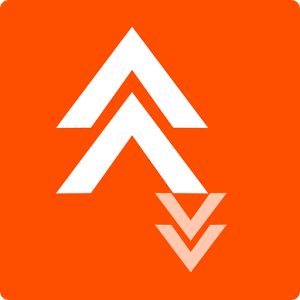 https://www.strava.com/activities/550084280


https://ridewithgps.com/routes/6700047
Medio Fondo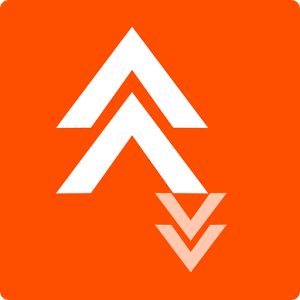 https://www.strava.com/activities/550126811


https://ridewithgps.com/routes/7362109
The well supported course that is timed and flagged for your safety. SAG Support is provided by Hutches Bicycles of Eugene. Great Aid Station Support from Sponsors including Paul's Bicycle Way of Life and various community groups.
4 aid stations for the Gran and 2 for the Medio with support including espresso from CO-Motion at aid 2 (Gran Only) and a final aid 4 that will be much appreciated for the Medio and Gran with fresh fruit and more!
Regardless of what time you finish, a big party awaits everyone at the finish line, a meal and a beverage (beer/wine/cider) come included, and there's plenty more to purchase. Great Food from Backstage Bakery.
Podium awards at 3pm with announcing by Splinter Wren include:
Age Categories 15-18, 19-29,30-39,40-49,50-59,60+ Men and Women for the Gran and Medio Routes
Open Men, Open Women, Masters Men 40+, Masters Women 40+, Coed Open, Coed Masters 40+ for free entry to the 2017 OTC series.
Team Competition for the fastest 4 of 5 members.
For full details, please visit: http://www.oregongranfondo.com
To register now, please visit: https://www.athletepath.co m/the-oregon-gran-fondo/2016-06-05
About the Oregon Triple Crown Series
The Oregon Triple Crown, in innovative series of only-in-Oregon cycling experiences. Please remember that we have field limits overall to maintain a solid event without sacrificing that intimate and remote experience. The 2016 Oregon Triple Crown Series includes the long courses.
The Gran route at the Oregon Gran Fondo (June 5th, Cottage Grove)
The Gran route at the Willamette Gran Fondo (June 25th, Bellfountain)
The Abomination route at the Oregon Coast Gravel Epic presented by Oregon Coast Bank (September 24th, Waldport)
These rides are among the most challenging in Oregon and require 300 miles of hard cycling and 25,000 feet of climbing for the Gran Series and 190 Miles and 13,000 feet for the Medio Series. Those who are up to the challenge of finishing all three long courses in 2016 Series win the title, custom Pactimo Jersey and the lifetime benefits accorded Oregon Triple Crown Series honorees.
In 2015 104 signed up, and 77 total completed the journey starting this year June 5, 25th and September 24th.
Are you up for the challenge?
OTC Series Registration ends June 3rd at 8am for the series pass - https://www.athletepath.com/oregon-triple-crown/2016-06-05