Distances: 32, 45, 52 miles
Join us in the Kingdom of Gravel that made Oakridge the logging capital of the Pacific Northwest. Logging is still active and new opportunities for adventure await in May at the Sasquatch Duro.
Three routes to choose from for a Monster Squatch,Big Squatch loop, and Little Squatch loop. They all share a monster initial climb of over 3000 ft! After that more gravel as you roll around in the Cascades! We could go longer, but with the potential for heat we try to keep this event to be challenging and possible for a variety of riders. 
Suggested Tire: 38mm to 45mm, cross bike, gravel bike or hardtail mountain bike Descents are fast so control is key. Percentage of Gravel to Road 70/30 Gravel To Road
Congratulations! Relax, put your bike away and hang out with friends and the Community of Oakridge while others finish with a complimentary beverage and post-event fun and raffle in Oakridge. Podium awards at 2pm!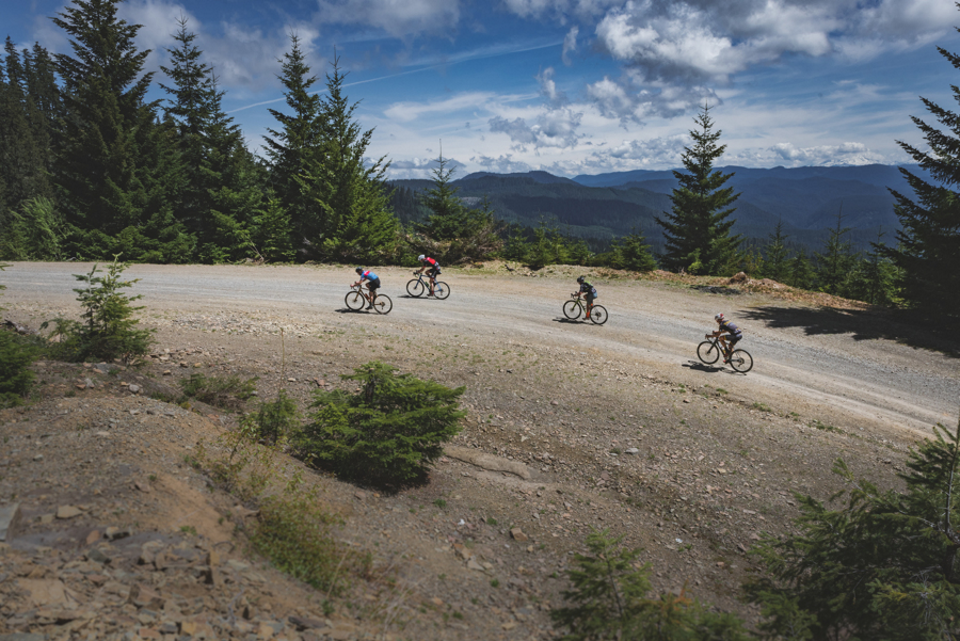 Included with your participation
Custom Defeet Socks
Sag support and Mechanical support along Post-event
Post event catering and beverages from 10 Barrel Brewing
Custom beverages after for those over 21!
Adventure awaits!
Friday 3-6pm Greenwaters Park
Saturday 6:30-8am Greenwaters Park
Free camping onsite for Vehicles 24 ft and under or Tent camping. No large travel trailers please
Prize / Race Categories
This timed ride is built on an adventure! Remember it is the rules of the road, so you must obey all traffic signals and intersections and stop signs on course at all times. Make sure to wear your helmet and get ready for a great time.

Age Groups 15-24,25-39,40-44,45-49,50-54,55-59,60-64,65-69,70-74 and 75+ Men and Women for al routes
The Little Squatch is Ebike Friendly!