Cannondale-Drapac focused on Il Lombardia Podium
"Rigoberto's results show us that he means business and that his condition has held since his excellent performances in Canada," said Head Sports Director Charly Wegelius. " He has his papers in order to be competitive in Lombardia."

The course for the final monument of the season changes yearly, though the test remains largely the same. The peloton faces a long, unrelenting day in the saddle. The 110th edition of Il Lombardia covers 240 kilometers between its start in Como and its conclusion in Bergamo.
"The race has changed in recent years, alternating finish lines between Como and Bergamo," noted Wegelius. "The climb of the Ghisallo is not only steeped in cycling history but also a mainstay of the race. This year it comes early in the race, so it should not be decisive. The final this year, while passing the familiar Bergamo Alto route, also includes new climbs, and importantly new descents."
Click here for our full Giro Di Lombardia VIDEO PREVIEW and details of our LIVE STREAM on October 1st.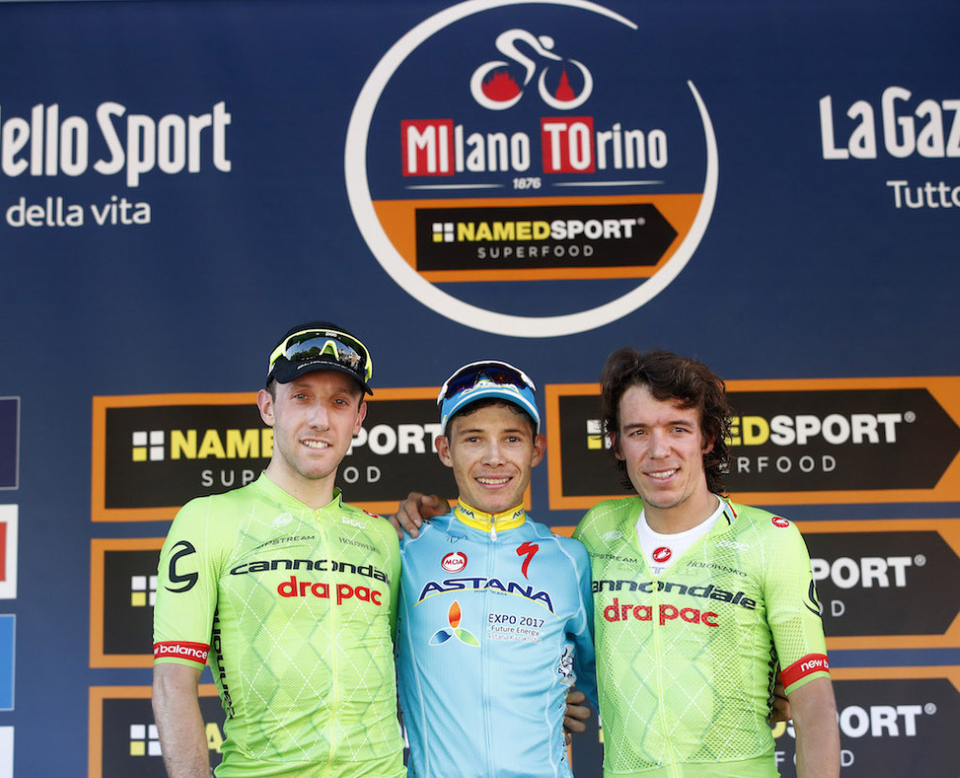 Italian sport director Fabrizio Guidi has been on the ground with the team in Italy since last week. He directed Uran to third over the weekend and has kept a close eye on proceedings throughout the week, managing a multitude of training schedules and race days.
"Lombardia has always been the main target this week, but the smaller races with strong fields are not so small from a sporting point of view," noted Guidi. "We've had the opportunity to face the strongest riders, and we've risen to the challenge. At the same time, there is still work to be done to have the best possible approach for Saturday."

Il Lombardia is a big one for a myriad of reasons: finale to the Italian one-day races, final Monument, final WorldTour race and, for many, final race with their 2016 teams.
"The days when large parts of the peloton rode Lombardia with their minds already on their holiday plans are long gone," said Wegelius. "The race will be hotly contested by a mixture of classic riders and climbers. Holidays can wait when such a prestigious race is up for grabs."
"Lombardia is the hardest of the monuments," added Guidi. "It's true this year more than ever, and for us, it's an opportunity to get the result that we've been chasing and that we deserve."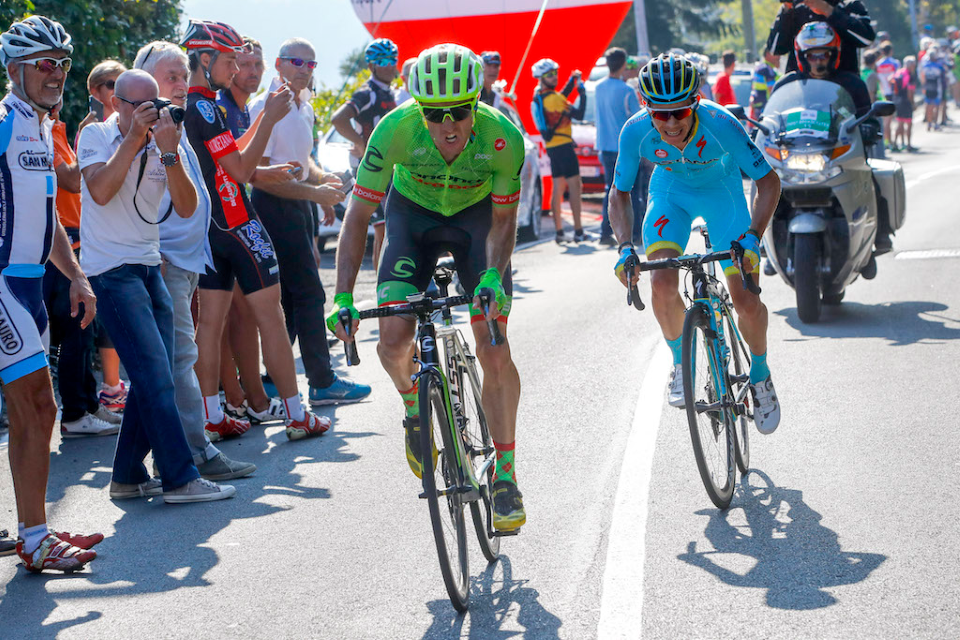 Woods, who animated the Milano-Torino finale to earn his first European podium, is one of several Cannondale-Drapac riders showing significant progress ahead of Saturday's showdown. The Canadian has fought back from two mid-season injuries to find his late-season form.
"The team has been riding great this week, and we have come super close to getting a win," said Woods. "Rigo is on great form, and with the other guys on the team also getting results, we have a lot of cards to play on Saturday. Milano-Torino has been a real confidence boost for me, and I think going into Lombardia I can play a solid role in supporting Rigo for the win."

Davide Formolo has pinned on a number for two of the last three Italian one-day races. He'll sit out Giro del Piemonte on Thursday to sharpen up for Saturday's showdown.
"It's always a pleasure for me to race in Italy," Formolo said. "I feel like I'm racing with friends, and it always makes me happy. My focus this last week has been to use these races as training to get ready for Lombardia after the Vuelta. Last week, I felt a little bit tired but day by day now, my feeling is getting better. My ambition for Lombardia is to help the team in any way possible and to enjoy with my teammates this lovely last race."
Cannondale-Drapac for Il Lombardia:
André Cardoso
Davide Formolo
Moreno Moser
Tom-Jelte Slagter
Toms Skujins
Rigoberto Uran
Davide Villella
Mike Woods