1,400 cyclists took part in the Gran Fondo Lombardy
The Gran Fondo included the climb of Ghisallo, the gut wrenching Sormano wall and the final leg breaker, the Civiglio. The event was a fitting finale for the season of Gran Fondo events for 2017.
After the beautiful victory of Vincenzo Nibali in Lombardy, 1,400 amateurs took on the challenge of the 110km Gran Fondo Lombardy, on the the same roads as the professionals in the Classic of "The Dead Leaves".
The real battle started after 45 kms, as riders reach the slopes of the hollowed spiritual climb of the Madonna del Ghisallo, 8.5 kms with an average of 6.2% and maximum gradient of 14%.
The war of attrition continued, next up the Colma di Sormano, 5.1 kms at an average of 6.6%, before the gut wrenching Muro di Sormano. At only 1.9kms long the Muro di Sormano packs a real punch, with an average gradient of 15.8% and maximum gradient 27%!
Il Muro di Sormano alla Gran Fondo Il Lombardia! Un'impresa! #ilombardia pic.twitter.com/LmD9CcSmda

— Il Lombardia (@Il_Lombardia) October 8, 2017
The riders crested the Sormano after 68 kms of racing, but the climbing wasn't over as ride hits the slopes of the Civiglio at 4.1 kms long with an average of 10%,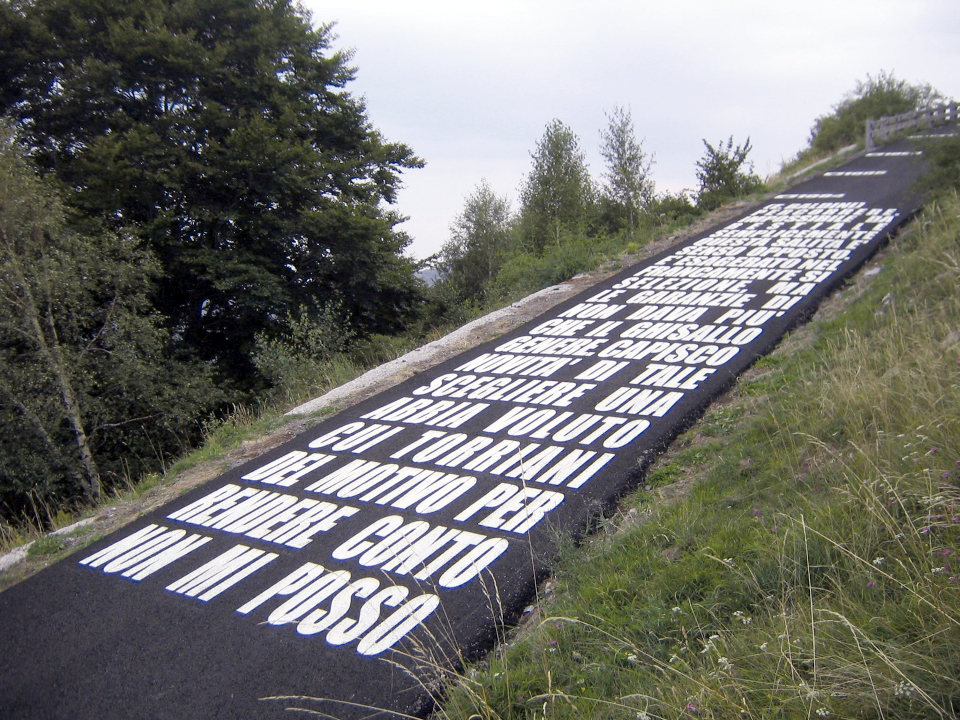 Paolo Castelnovo crossed finish line after 3h 15m 43 secs to take victory for the men.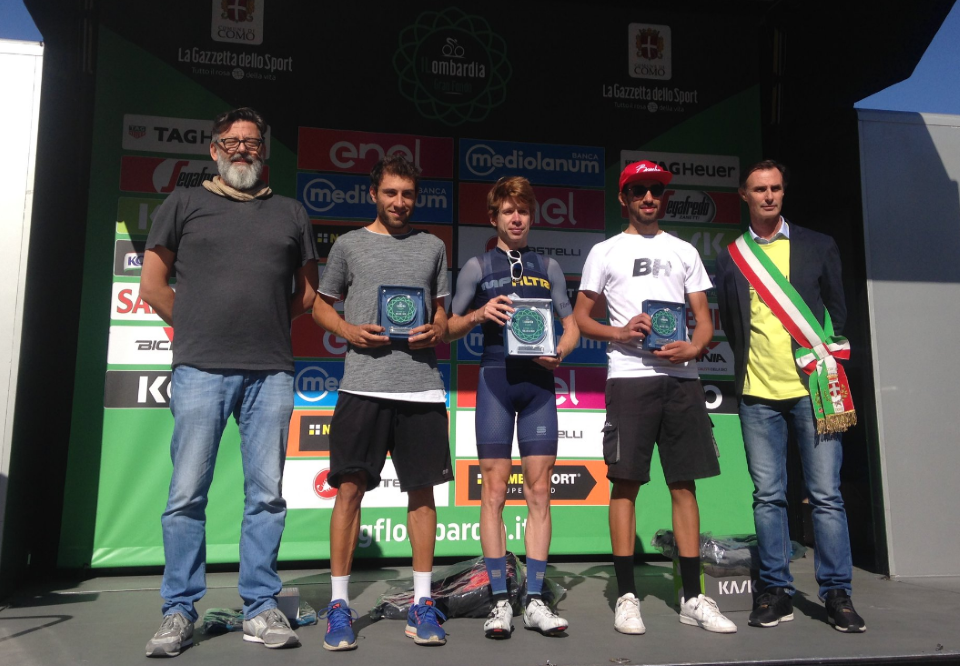 For the women, it was world champion Simona Parente in a time of 3 hours 38 mins 41 seconds.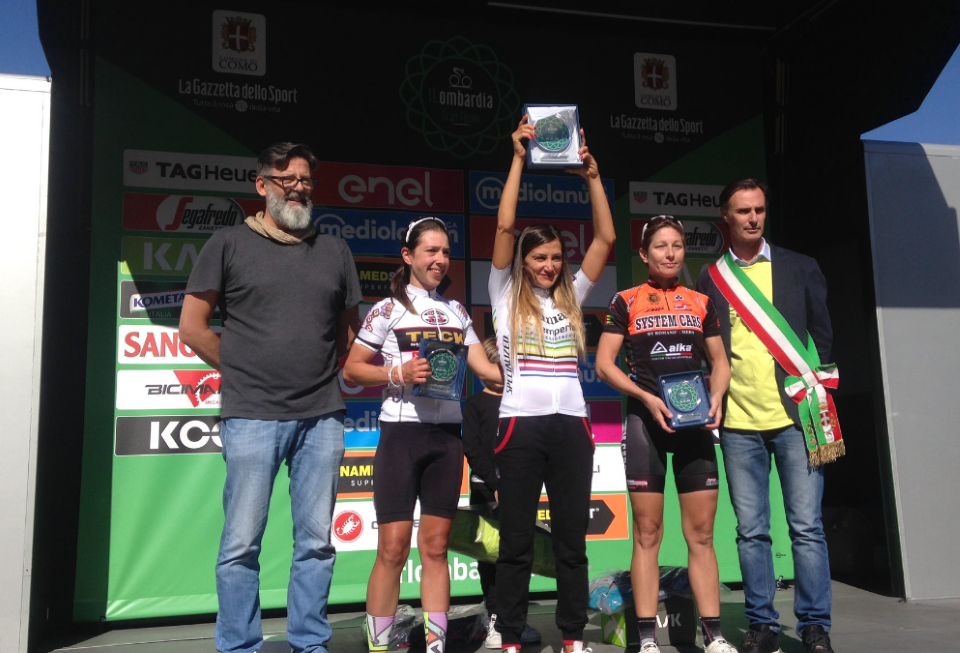 The pasta party was highly welcomed by all participants after a hard day's racing.
In addition to Italy, the Gran Fondo Lombardy drew amateurs riders from 25 countries, Argentina, Australia, Belgium, Canada, Colombia, Denmark, United Arab Emirates, France, England, Germany, Israel, Latvia, Holland , Norway, New Zealand, Poland, Czech Republic, Russia, Spain, United States, Sweden, Switzerland, Thailand and Ukraine.
The Gran Fondo Lombardia (organized by RCS Sport / RCS Active Team) ended the 2017 of the events organized for amateurs, which started in Tuscany in March with the Gran Fondo Strade Bianche and continued into May, with the Giro d'Italia Team Time Trial, the same last stage of the 100th edition of Giro d'Italia.
Keep a look out for full details of RCS Sport / RCS Active Team's 2018 events of Gran Fondo Guide.