Chris Froome shares monster training ride on Strava!
Froome and team-mate Salvatore Puccio post 140 mile training ride in South Africa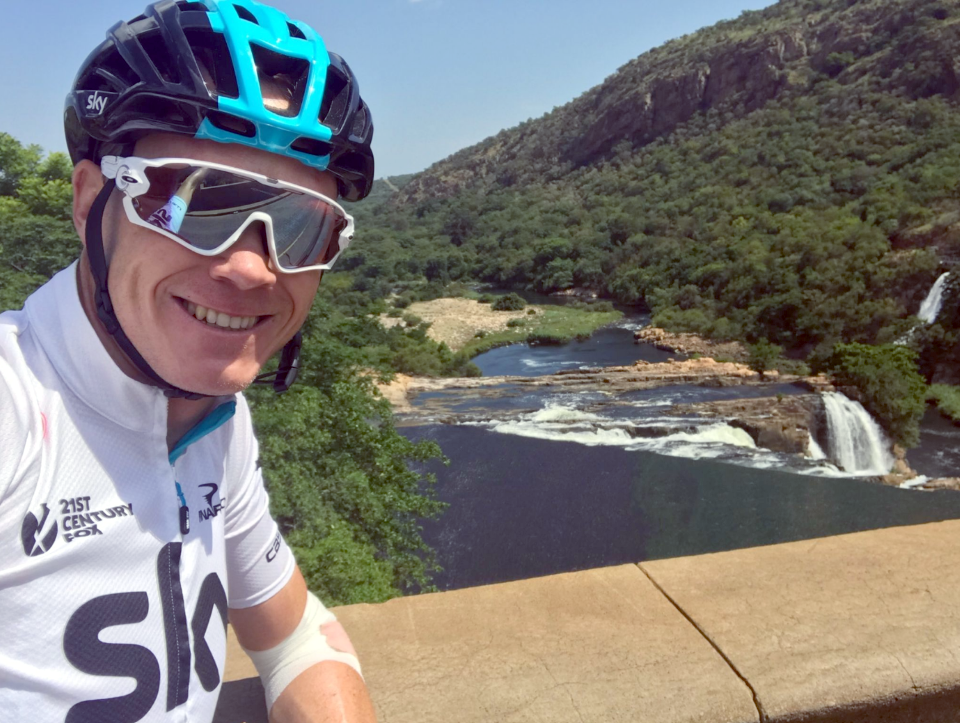 This time last year Froome posted an epic training ride ahead of the 2018 season, wich saw him win the Giro d'Italia after a daring attack. He's out training, this time with team mate Salvatore Puccio.
Over the six-hour ride, the four times Tour de France champion ride averaged 21.4 mph, and hit a max speed of 48.5 mph with a whopping 19,685 feet of climbing!
Team-mate Puccio did managed to top the leaderboard on three KOM segments!
Their route covered nine categorised segments, including the R533 Climb at 4.5 miles at seven per cent – and Kowyn's pass uphill, 5 miles at six per cent average.
He has only uploaded the one ride, titled 'African Experience for Salva' – short for Salvatore.
Puccio didn't enjoy the ride, as he posted the ride with the title "Killed by Froomey, season is over."
Click here to follow Chris Froome on Strava.