Gran Fondo Catskills Near NY/NJ/PA/CT/MA
Tranport from NYC for Your Bike and You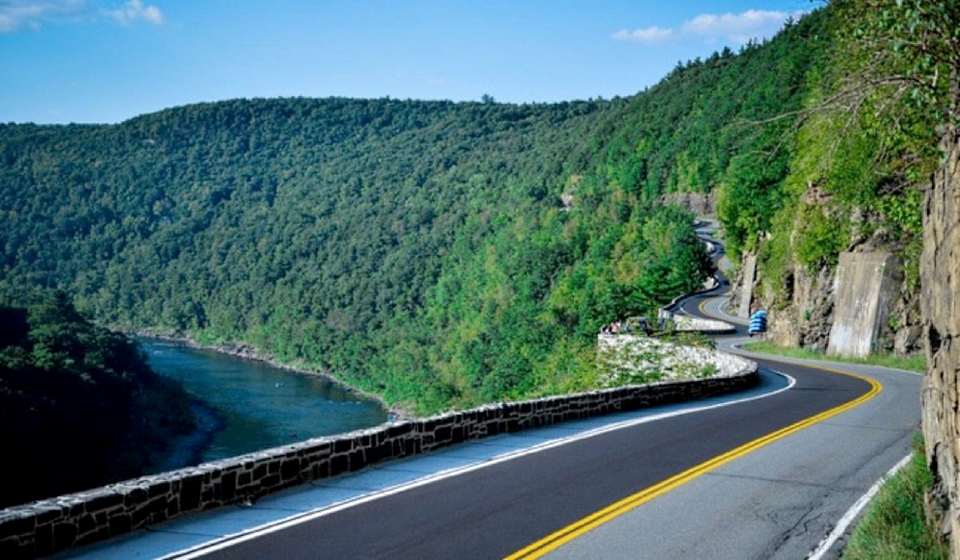 Taking place August 24, 2019 in Narrowsburg, NY, the Gran Fondo Catskills offers routes for beginners and experts, five timed hills, plus plenty of great activities for the family. (Bring the non-cycling spouse and kids, then ditch them for the day and RIDE!)
These beautiful routes – all actually worth pedalling -- visit the site of the original Woodstock rock festival during its 50th anniversary.
The five routes are; 30 miles with 1,765 feet of climbing, 50 miles with 3700 feet of climbing, 70 miles with 5,100 feet of climbing, 100 miles and 7,500 feet of climbing and 125 miles and 9,200 feet of climbing.
The 125 mile ride with over 9,000 feet of climbing is considered a very tough ride and will test your endurance and climbing skills to the limit!
There are no timed hills on the 30-mile route. Still a fantastic ride with plenty of challenges, great scenery, an adult beverage or two, and a lot of fun. You will be on the exact same route as everyone else -- you just save a few miles.
There are prizes in each route for the Queen of the Mountain and King of the Mountains plus Youth (under 18) and Senior (65+).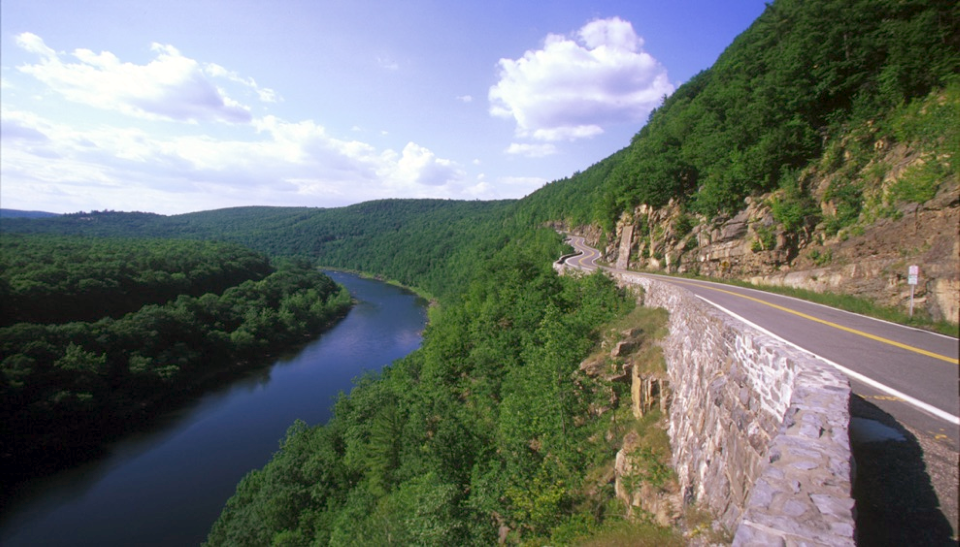 Photo: The beautiful Hawks Nest

Participants will enjoy a superbly well-organized event with free parking at the start, Pro tech support on route, fantastic rest stops and marked routes.
Upon finishing the ride you'll receive free a finisher's medal, post ride massage, great meal, and a beer or three.
Your race packet will be mailed to you (there's no pickup) and registration includes a pair of custom racing socks.
For those travelling from farther afield, there's camping at the start, choose 1, 2, or 3 days for Tents, trailers, or RVs.
For those from NYC who don't want to drive, there is a round-trip transport option too.
Register NOW and SAVE!
Use code "RIDEHARD" during online registration and save $10!
For more information, please visit: http://www.granfondocatskills.com