Rollfast awarding ZIPP 404 wheels to top male and female finishers
Rollfast partner ZIPP Speed Weaponry has just announced they will be awarding the top male AND female finisher of the Gran route with a set of ZIPP 404 wheels!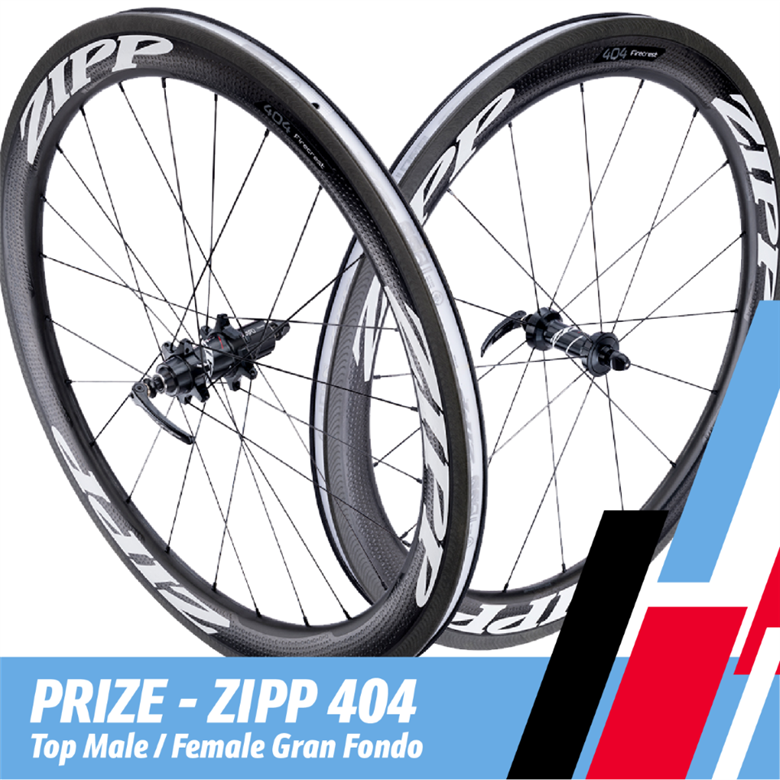 The Rollfast Gran Fondo takes place September 15, 2019. It will start and finish at Coxhall Garden. The new location will utilize much of the previous Fondo routes, but modifications are being made for a finish chute on Towne Road that will give the feel of a Tour de France stage.
The event is part of world tour series with points count in the final Gran Fondo World Tour series ranking. Matt Tanner was excited about the recent attention the Fondo has gained on the global level. "Adding the Gran Fondo World Tour to our event was a big step in recognizing this is an international event. People are discovering Carmel, Indiana and it's top ranked amenities including some of the greatest cycling roads in America."
VIDEO: 30 Second Promo - Rollfast Gran Fondo
The public is encouraged to come out to cheer on riders at the finish as well as take part in the free festival following the race. Wristbands will be available for purchase to partake in unlimited food and drinks from Sun King and 1205 Distillery. Children are welcome and can explore the Children's Garden at the park.
There are just two GFWT events left in North America, the Bluewater International Gran Fondo on August 4th, culminating with the Rollfast Gran Fondo on September 15.
The Rollfast Gran Fondo hosts the North American Gran Fondo World Tour Championship, $3,000 USD is on offer will equal payouts for both men and women!
Registration is still open, however places are limited, register now to secure a place.
For more information, please visit: https://www.rollfast.us