Ain't No Mountain High Enough: The 5 Canyons Bike Challenge
The Third Edition of the 5 Canyons Bike Challenge will tackle all five of Salt Lake Valley's canyons in One Day, on August 29, 2020!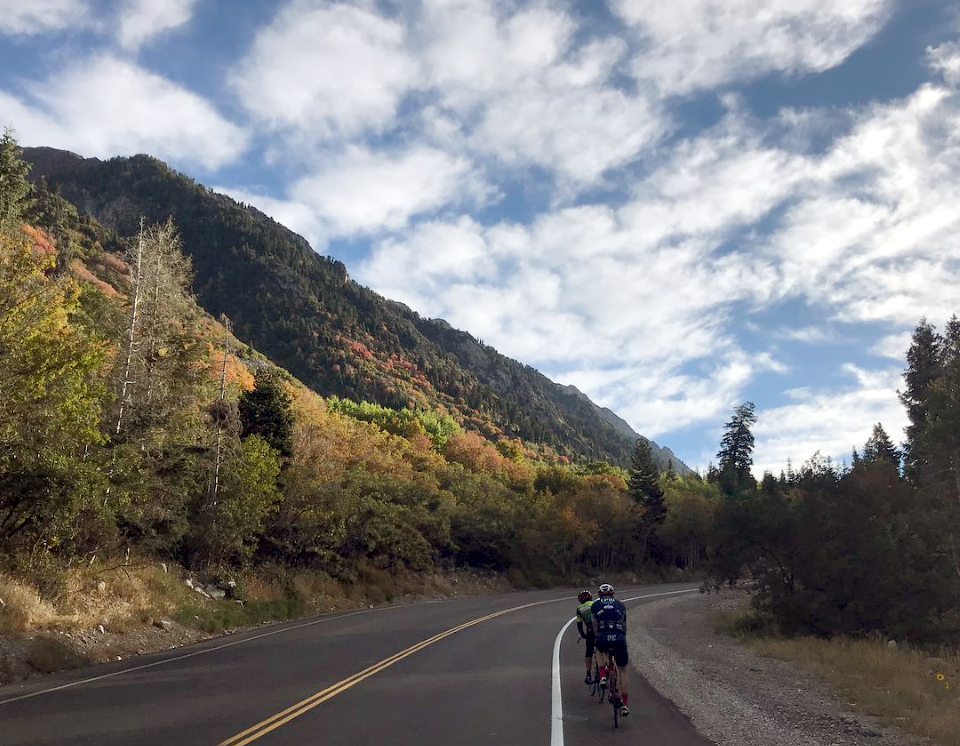 Wheels of Justice is stoked to announce the third edition of the 5 Canyons Bike Challenge! 5 Canyons is one of the most daunting cycling challenges in the country, ascending more than 14,000 feet over 116 miles through all five of Salt Lake City's beautiful riding canyons, comprising three HC climbs and two Category 2 climbs—in one day! This challenge is one made for those who love the thrill of climbing.
The ride has more vertical of climbing than even Mount Whitney (the tallest peak in the lower 48). The ride first ascends Little Cottonwood Canyon, then moves on to Big Cottonwood Canyon, Millcreek Canyon, Emigration Canyon, and finishes with City Creek Canyon in the heart of Salt Lake City.
The beauty and serenity of an early morning canyon ride is unmatched. And, there is no more abundance of beautiful canyons in all the world than right here along the Wasatch Front.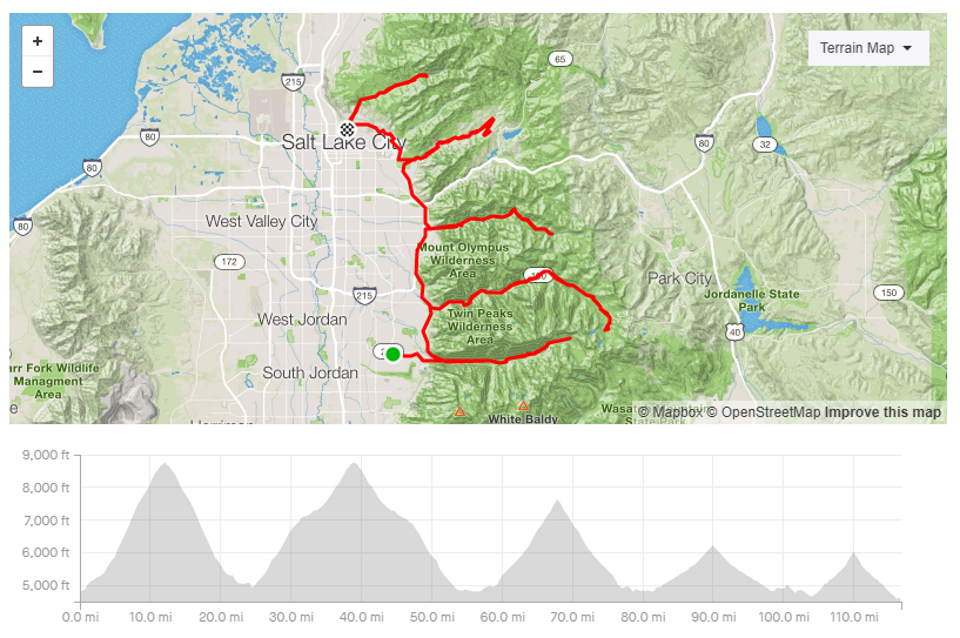 https://www.strava.com/routes/13107262
Help End Childhood Trauma
Nicknamed Ain't No Mountain High Enough, this challenge shows that no mountain is too high to keep us from protecting and helping children.
It also shows that people can overcome any challenge.
All proceeds benefit four awesome charities working to put an end to childhood trauma.
Those who complete the challenge will not only have gained some serious bragging rights, but they will have done some major good in the world.
If you think you have what it takes, rally your friends and join us this September!
Register NOW!
Riders entering receive cool swag if they register before August 17th, including a water bottle, a race t-shirt, and a finisher's medal!
Riders can also purchase the additional Summit Entry, which includes meal tickets for the pre and post-ride meals, a $100 credit for the silent auction, and a Wheels of Justice t-shirt.
For more information, please visit: http://www.5canyons.org

About Wheels of Justice
Wheels of Justice is a cycling club dedicated to putting an end to childhood trauma.
For more information, please visit: teamwheelsofjustice.org