42nd Annual Covered Bridge Bicycle Tour Opens Registration
Join the Mid-Valley Bicycle Club for its Annual Covered Bridge Bicycle Tour near Albany, Oregon this August 9th 2020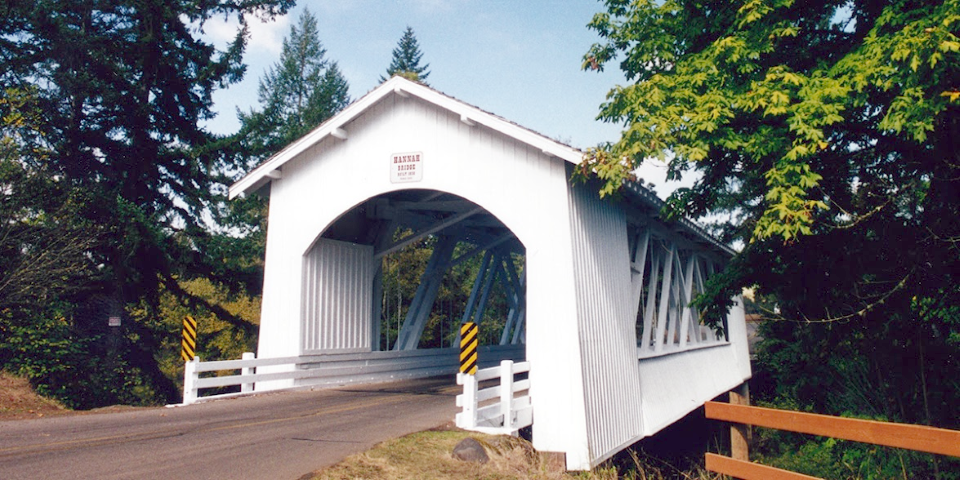 Join the Mid-Valley Bicycle Club for its Annual Covered Bridge Bicycle Tour near Albany, Oregon this August 9th 2020, with snacks provided.
The 40 mile Short Tour includes two covered bridges, is mostly flat and breezy, and snacks provided.
The 68 mile Metric Century+ includes four covered bridges with one steep hill and plenty of rolling hills that add up to 1,900 feet of climbing.
The 85 mile Almost a Century includes five covered bridges with 2,600 feet of climbing on steep hills and rollers.
The 101 mile Full Century includes five covered bridges with 3,500 feet of climbing over some hills, but then there's the summit and the downhill thrill.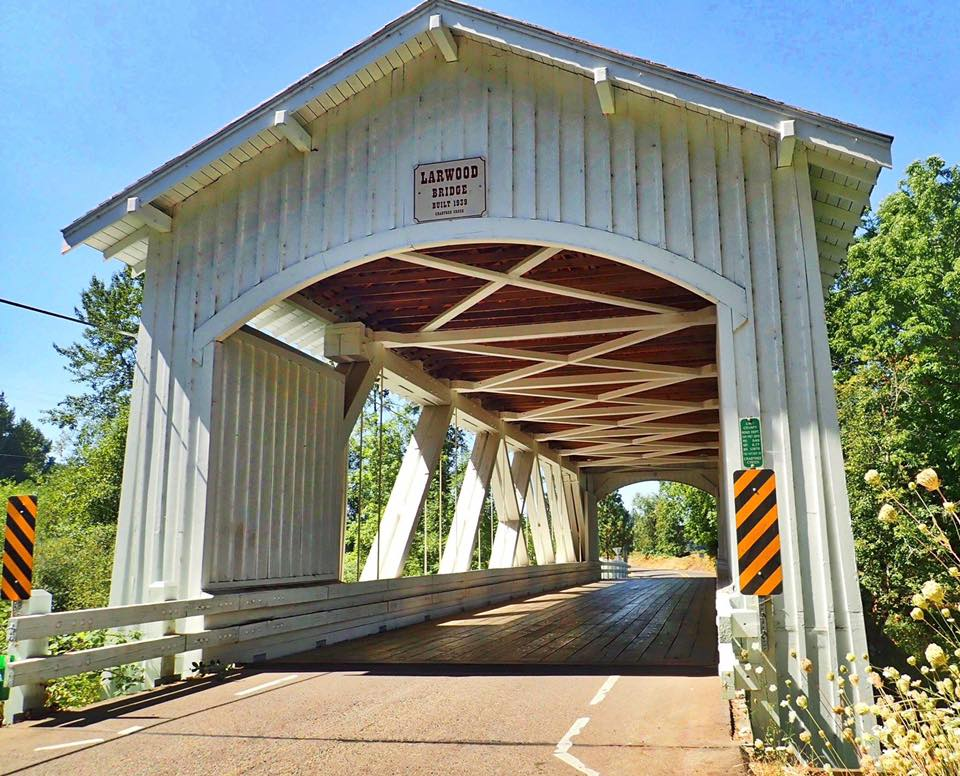 Fully Supported!
The Mid-Valley Bicycle Club will spoil riders with their hospitality including well stocked rest stops and top shelf SAG support.
Linn County Amateur Radio Emergency Services will provide continuous on course communications.
On the longer routes you'll also get a real lunch to keep you fueled. On all routes (except the 40 mi), lunch is provided.....
A root beer float awaits you at the finish until 5PM! Bring your friends and enjoy a fine August day on your bike in the beautiful Willamette Valley with the MVBC as your host.
Supporting Albany and Corvallis Bicycle Education
You'll be glad to know that a large portion of your entry fee goes to support Albany and Corvallis Bicycle Education programs.
Photo: The Corvallis Spring Roll mass start is shown below

Register NOW and SAVE!
Sign-up here early! There is no Mail-In registration option. Day-Of registrations will be accepted, but you'll miss the usual on-line discount.
Come ride the CBBT with us this year. Bring your family, and tell your friends to check it out too at www.coveredbridgetour.org
It's hard to find a more beautiful one day ride anywhere, and the hospitality and pricing are simply the best!