Choose Italy Bike Tours for the Perfect Cycling Holiday
With so many beautiful places to ride and so many places to choose from, the process of booking a cycling holiday can be daunting. Here's why you should choose Italy Bike Tours
Very often travelling in a group means trying to satisfy a range of tastes and cycling abilities. For anybody that has tried to organise a group cycling tour will understand the need to juggle more than just one spinning plate.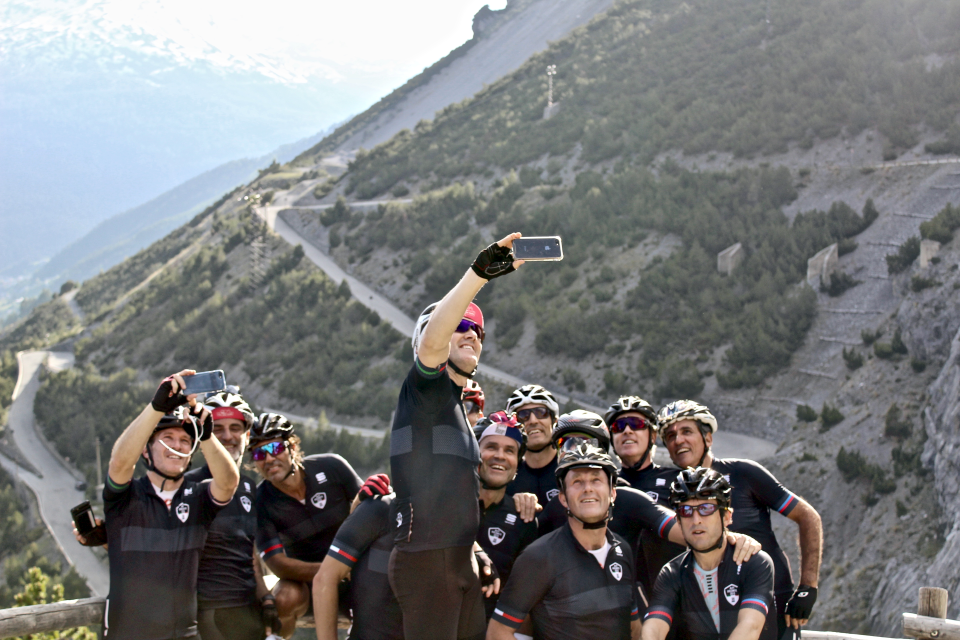 Few would disagree will that to get the most out of a cycling holiday abroad you must tap in to local knowledge and whilst the internet can help to inform and maybe even aspire it is the expert local knowledge that turns a good holiday in to a holiday of a cycling lifetime.
So how do you go about choosing the experts to help bring your cycling holiday to life?
He are four things you should consider when making your choice this year:
Doing it on the Dance Floor!
Running a cycling tour operator in a sunny part of Europe may sound like a dream for those whose lives maybe slightly less romantic, stuck behind a desk from Monday to Friday, 9 till 5.
The reality is that success comes from unparalleled knowledge, hands-on experience, expertise, time and expert local staff and outstanding customer service.
Countries such as Italy still work on doing business face to face and as such without being based in Italy it would make it very hard to deliver an outstanding tour, so be aware of companies that are not based in the country they claim to be experts in.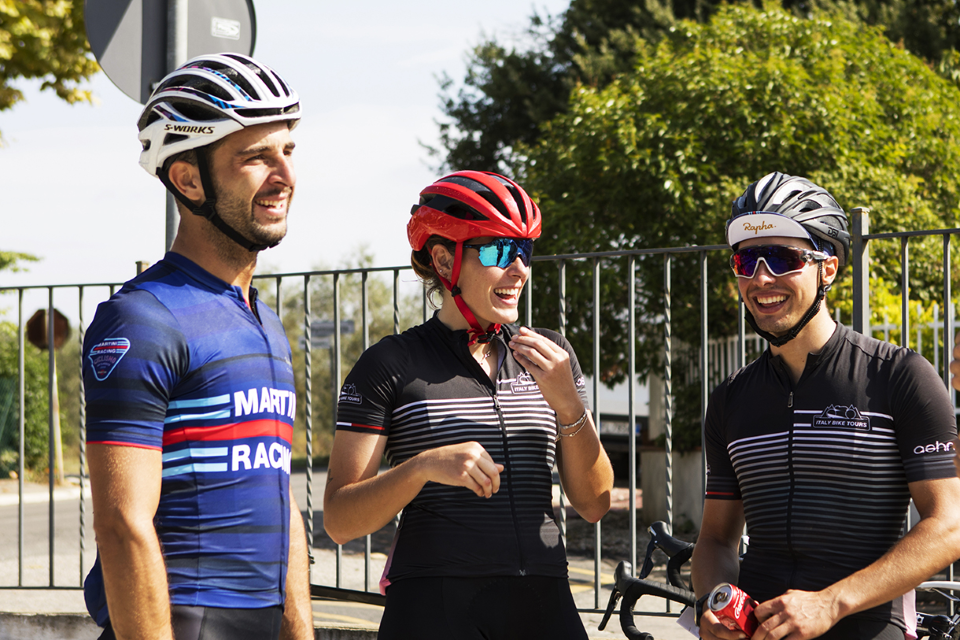 Price is not an indication of the "Best Experience"
A thirty second search on Google for cycling holidays in Italy will lead you to several companies charging eye watering amounts of money to join them for a week. Let's be honest, you do not need to spend $5,000 plus dollars to have an amazing time on a cycling holiday.
More to the point if you truly want to unearth the very essence of a country it is not going to be found in 5 star hotels and the most expensive restaurants. The real heartbeat of the country and hospitality can be found with handcrafted tours designed and delivered by people who when they enter establishments are greeted by their first name.
There is no hotel in the world better than the one where you arrive as a stranger and leave as a friend.
Expensive does not always mean you will get the very best experience.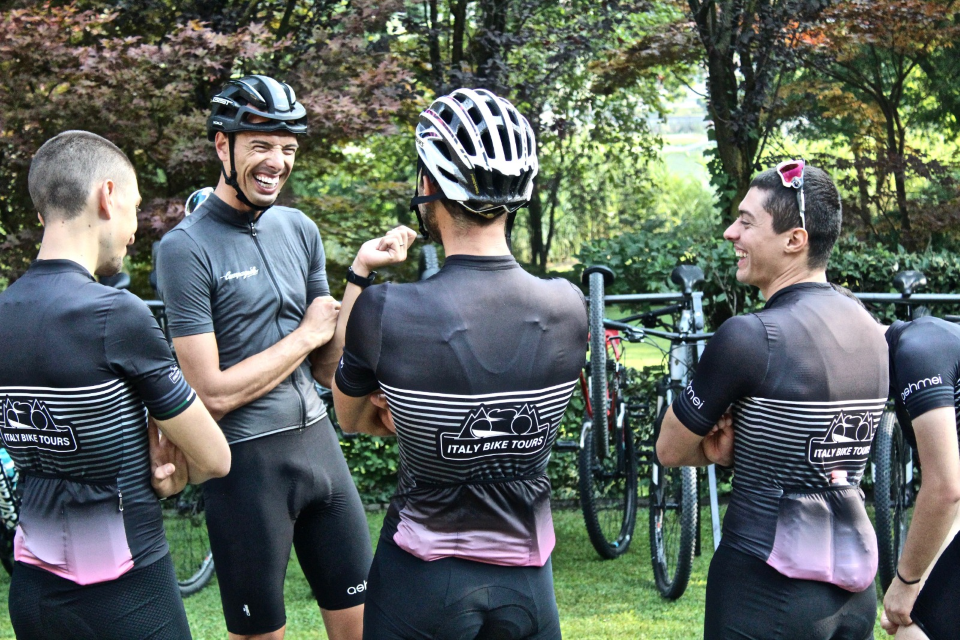 An "Official" Tour Operator
For those wishing to book a cycling holiday to watch a Grand Tour like the Giro d'Italia or take part in a Gran Fondo or other large cycling event you will be faced with many choices.
Firstly trying to organise everything yourself, secondly choosing an unofficial tour operator or thirdly deciding to go with an official tour operator.
Whilst trying to save a few dollars may be appealing to some, organising your own transport, accommodation as well as understanding registration for events can be immensely stressful. It can often be more expensive once you have totalled up the time you have spent trying to save.
Following a Grand Tour with an unofficial tour operator will mean the vehicle(s) you are travelling do not have access to the official race route and you will not be able to enjoy the full access to the race before, during and after every stage, missing out on VIP hospitality.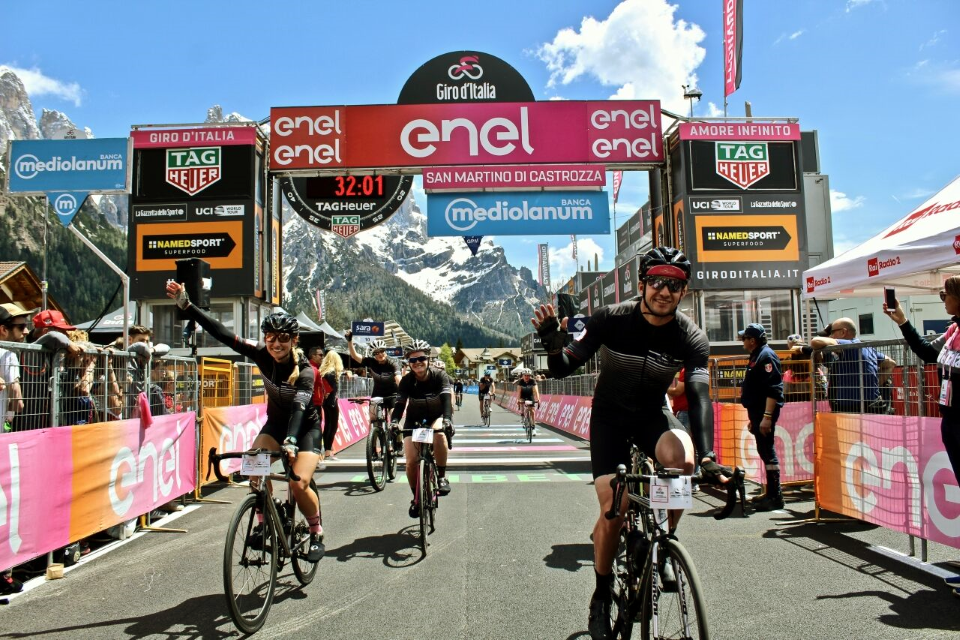 An official tour operator has access to the best race numbers in the VIP start corral, best discounts and VIP full behind the scenes access to the race and the teams of riders too!
Official tour operators offer excellent value for money as they have established and exclusive access with the very best hotels and restaurants from the event organisers.

Reviews count, so count on them!
How do you go about around checking if a potential Tour Operator is any good?
Independent reviews on sites like Google and Facebook really help and it is worth taking the time to read what has been said.
Over many years, Italy Bike Tours has built up a world class reputation as the leading tour operator for cycling holidays in Italy, especially within the cycling industry.
Italy Bike Tours are the Official Tour Operator for Giro d'Italia, Maratona dles Dolomites to name a few, plus many other leading cycling events in throughout Italy and beyond.
They have proven experience of organising group tours, with expert guides and in depth local knowledge from local staff and ex-professional riders. They now what an Authentic Italian cycling holiday should be!
Visit their website and discover the difference at www.italybiketours.co.uk