Giro di Lombardia: Watch the Pro Race and Ride the Gran Fondo this Autumn with Italy Bike Tours
As European travel returns, this autumn is your chance to ride the same route as the Pro's and explore the beauty of Lake Como region with Official Tour Operator Italy Bike Tours, which takes place on the weekend of October 7-11, 2021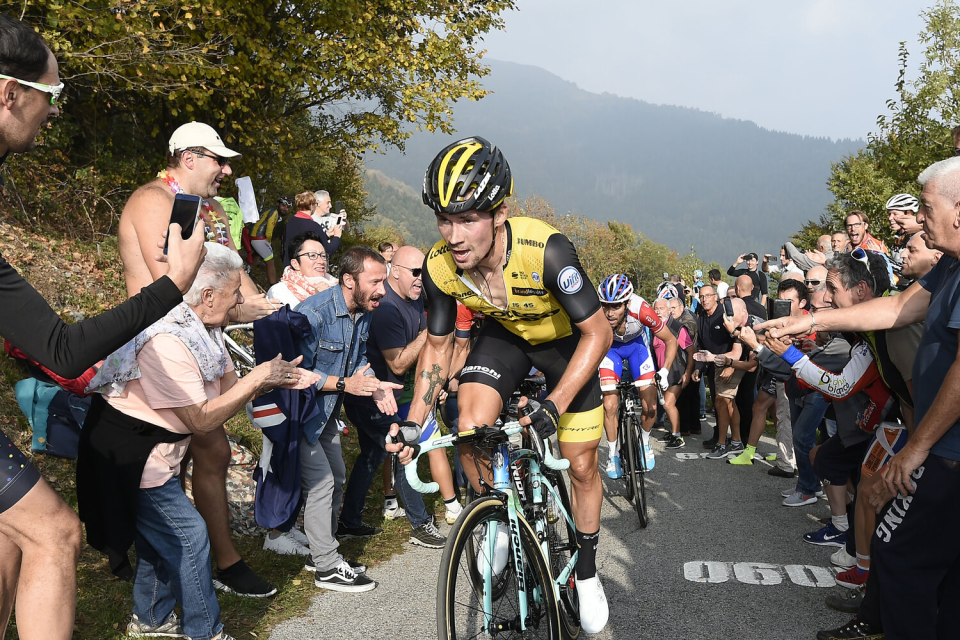 Giro di Lombardia is the final monument on the cycling calendar and Italy Bike Tours are delighted to once again be offering clients Official Packages to both enjoy the pro-race as well as take part in the Gran Fondo.
This is an opportunity of a lifetime, whereby you will experience both the pro race start in Cantu and also a chance to enjoy VIP hospitality at the finish line too.
With close proximity to the airport and regular flights in to Milan Bergamo it is little wonder that Giro di Lombardia has become the must see race during the final months of the racing year. The trip includes Private Transfers to and from the airport.
Whilst all of IBT's trips offer fabulous accommodation, food and riding, it is perhaps the Giro di Lombardia package that offers a chance for non-riders to join their cycling partners. What's not to love with a weekend that includes visits to Franciacorta Outlet, Lake Iseo, Citta Alta and Lake Como.
With un-paralleled experience, and professional guides and a well-deserved reputation as Italy's number one official cycle tour operator, Italy Bike Tours will make sure you cycling the dream!
In the professional race last year, it was Jacob Fuglsang who rode away from his breakaway companion George Bennett on the final climb of the Battaglia to solo to a huge Monument victory.
A weekend of stupendous riding awaits you in one of the most beautiful areas to cycle anywhere in the world on the shores of Lake Como. With the customary excellent Italian hospitality make this a trip not to be missed, with priority entry on the Giro di Lombardia Gran Fondo start line.
The Giro di Lombardia Gran Fondo is 110 km long and features the steep climb of the Muro di Sormano, one of hardest climbs in professional cycling. It is very steep and narrow, with an average gradient of 17% and a maximum of 25% over 2.7 km it climbs 1,105m.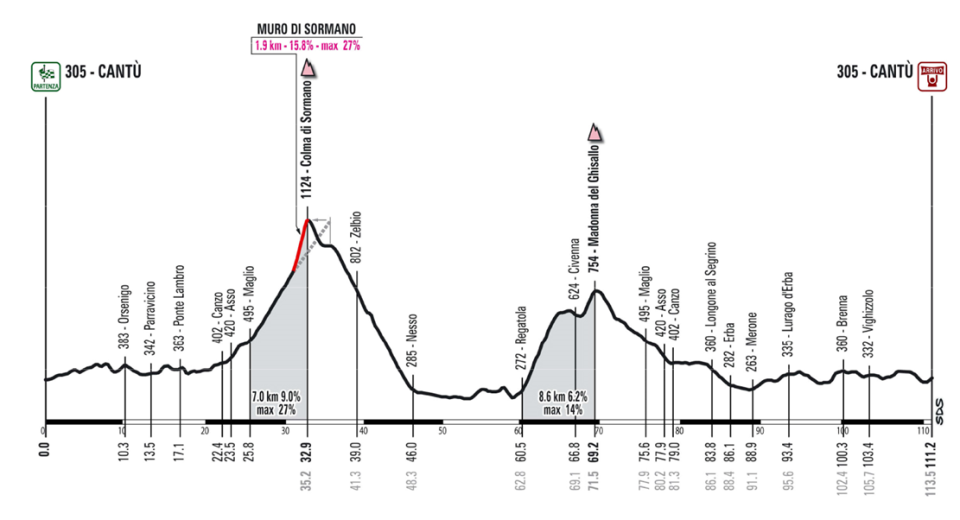 The route also includes the famous Madonna del Ghisallo climb close to Lake Como. The chapel at the top is dedicated to the patron saint of cycling.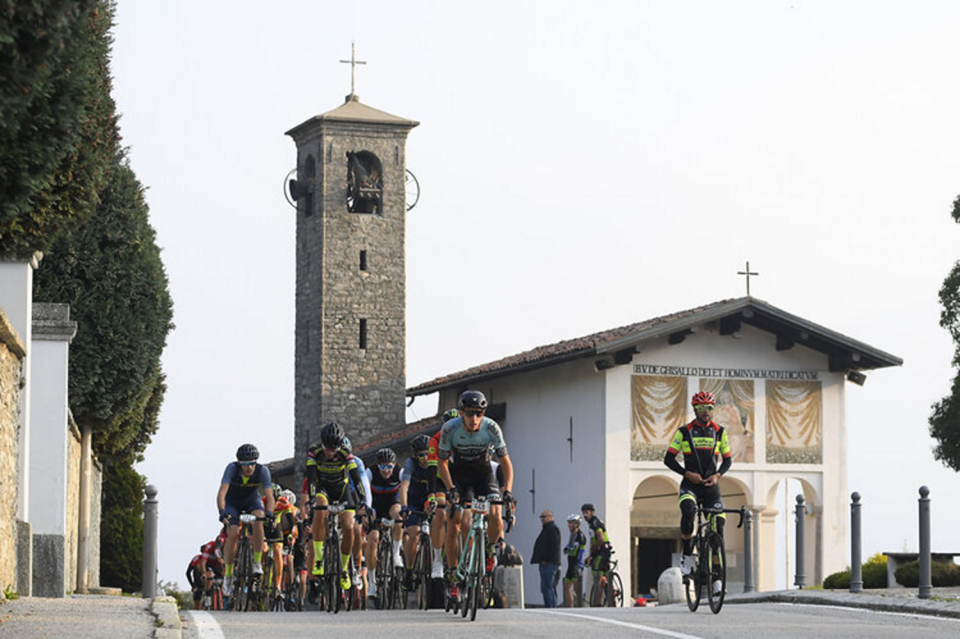 The chapel is a place of pilgrimage for Italian cyclists.
Next door to the chapel is the cycling museum. The collection includes the bikes ridden by Gino Bartali, Fausto Coppi and Eddie Merckx in their Tour de France victories, as well as a collection of pink, yellow and rainbow jerseys and other memorabilia!
On course, you'll be guided by experienced Italy Bike Tour guides with backup mechanical support.
This is a 3 nights / 4 days package for a maximum of 20 riders with priority entry on the Gran Fondo Giro di Lombardia start line. Non riders are welcome and will be looked after in comfort and style.
Your stay is at the four star Relais Franciacorta, a restored farmhouse set in beautiful green countryside. It offers views of the lake, mountains and peaceful surroundings. Dating back to the 17th century, the building is surrounded by extensive parklands and vineyards.
The rooms are spacious and well-furnished, complete with satellite TV, air conditioning and marble bathroom. Some rooms have their own panoramic balconies and golf or Mille Miglia race themes, WiFi is free throughout.
The package also includes all dinners.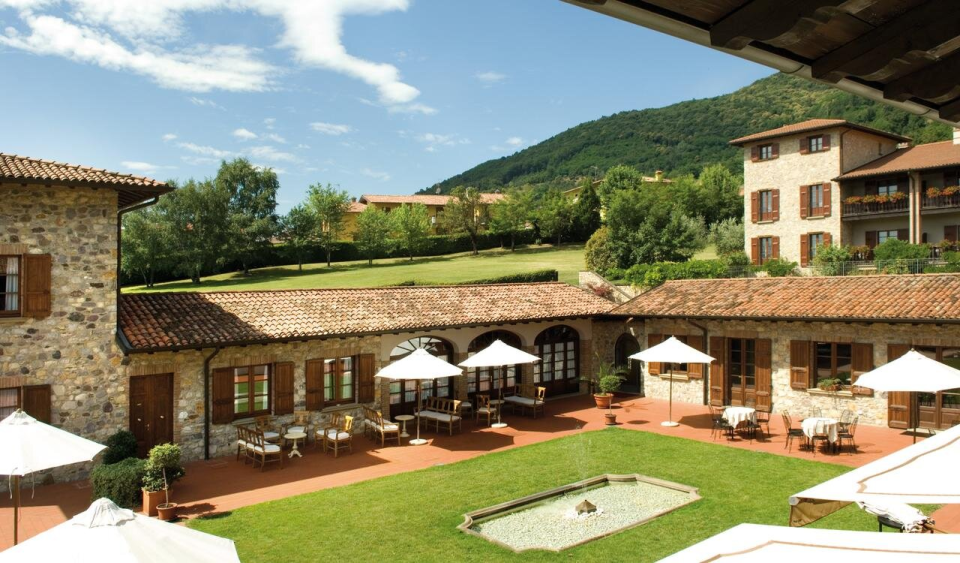 Itinerary
DAY 1 - Thursday October 7th
Meals: Dinner
Destinations: Franciacorta Wine Region
Hotel: Relais Franciacorta
You will be meet by one of our friendly team at Milan Bergamo airport before being transferred the short distance to Relais Franciacorta. On arrival our staff will be on hand to support those who have brought their own bike and also bike fit those who are hiring bikes.
The afternoon ride will take in an easy 40km loop around the majestic vineyards of Franciacorta. This flat (ish) ride is perfect to stretch the legs and savour some spectacular scenery. Dinner this evening will be served in the hotel award winning restaurant.
DAY 2 - Friday October 8th
Meals: Breakfast | Dinner
Destinations: Franciacorta | Lake Iseo
Hotel: Relais Franciacorta
After breakfast we will head north to Lake Iseo. This 100km ride includes some of the most spectacular riding Italy has to offer as you hug the shore line of this undiscovered jewel in the crown of Lombardia. We will of course be stopping in the home of Italy Bike Tours, Lovere, for ice cream and coffee. On arrival back at the hotel the afternoon is free for you to enjoy the hotel spa of maybe take a stroll through the local villages surrounding Relais.
This evening you can look forward to a special visit to a local trattoria to enjoy the very best of traditional Italian food cooked and prepared with a flare and passion one can only find in Italy. Of course splendid wine is on the menu. Just be sure to order Franciacorta so as not to upset the locals!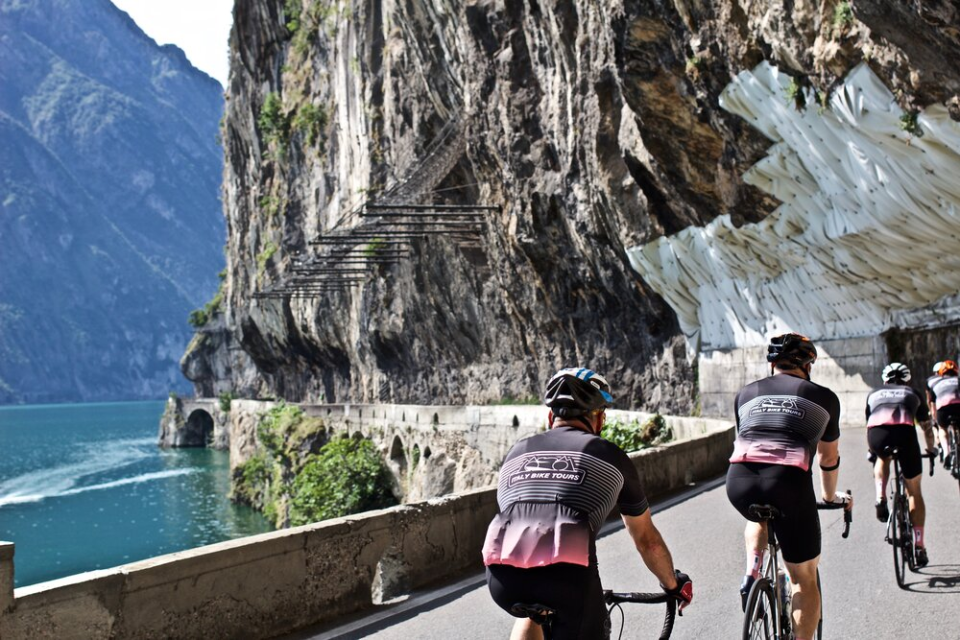 DAY 3 - Saturday October 9th
Meals: Breakfast | Lunch | Dinner
Destinations: Franciacorta | Bergamo | Lake Como
Hotel: Relais Franciacorta
The last monument of the cycling calendar has in recent years become a must visit for cycling fans looking to experience the thrill of the race up close and in person. Our epic day of riding and viewing allows you the opportunity to enjoy finish line hospitality as well as view the start in Bergamo.
The ride today from Francioacorta first takes us to Bergamo to view the pro's warming up for the day's race. Plenty of time to take photos and chat informally to your favourite riders. We then set off to Como to our official hospitality on the finish line overlooking Lake Como. We have arranged for you to shower and change in Como thus making the afternoon even more enjoyable!
On conclusion of the race we will take a transfer to Bergamo Citta Alta for a very special dinner before finally transferring to the Relais Franciacorta for an early (ish) night.
Meals: Breakfast | Lunch | Dinner
Day 4 - Sunday October 10th
Destinations: Cantù | Lombardia Gran Fondo
Hotel: Relais Franciacorta
An early start. The transfer to Cantù and the start of the Gran Fondo is 1h 20m from the hotel and as such you leave early and head to the start in Cantù. Our staff will be on the route offering support and importantly on hand to store anything you may wish to in the van.
On completion of the Gran Fondo you can look forward to the pasta party, photos and chatting with old and new friends about the ride. This evening dinner will once again be served in the Relais Franciacorta.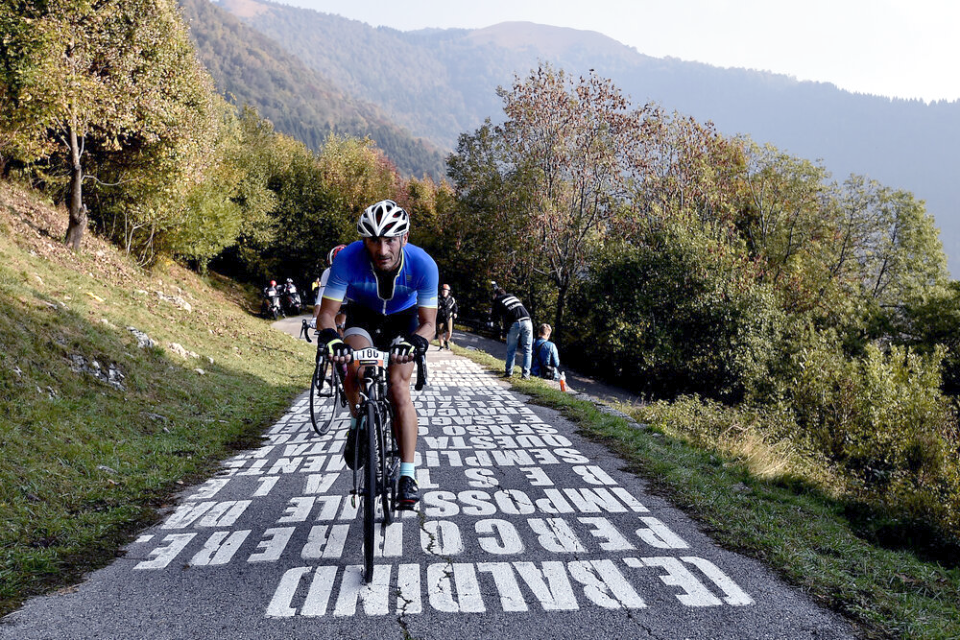 Day 5 - Monday October 11th
Meals: Breakfast
Destinations: Bergamo Airport
All good things must come to an end. Your private transfer will be arranged for you and your bike at a convenient time to arrive in the airport in plenty of time.
Book Now to Secure a Place
This exclusive official operator tour is limited to just 20 riders / non-riders maximum, we recommend you book early to avoid disappointment.
For detailed information, please visit: https://italybiketours.com/packages/lombardia-gran-fondo
To book now, click the button below.

About Italy Bike Tours
Italy Bike Tours are based permanently on Lake Iseo and have built a reputation as one of the leading organisers of tours and cycling experiences in Italy. With unparalleled knowledge and the best staff in the industry our tours have become a must for the international cyclist looking for a taste of the 'real' Italy. Our packages and bespoke tours include some of the most famous roads in world cycling as well as some less discovered.
Italy Bike Tours understand that the best cycling holidays are a combination of great riding, friendship and an off bike itinerary that includes fabulous hotels, world class restaurants and a chance to learn about the Italian way of life. Their passion and desire to deliver the cycling holiday of a lifetime has resulted in so many of our clients returning year after year.
So, if you are looking for a cycling experience where excellence comes as standard and a great bottle of Chianti is as important as riding then choose Italy Bike Tours.
Italy Bike Tours are proud to be the official Premium Tour Operator for the Giro d'Italia, Strade Bianche and Maratona dles Dolomites GF.
For more information, please visit: https://italybiketours.com