The new 2021 Trek Madone SLR is here
Trek have unveiled the latest Madone SLR, their flagship aero road bike. As expected it's a strong aero performer, with KVF tubes, hidden cable routing and smooth integration making for a sleek, wind-cheating bike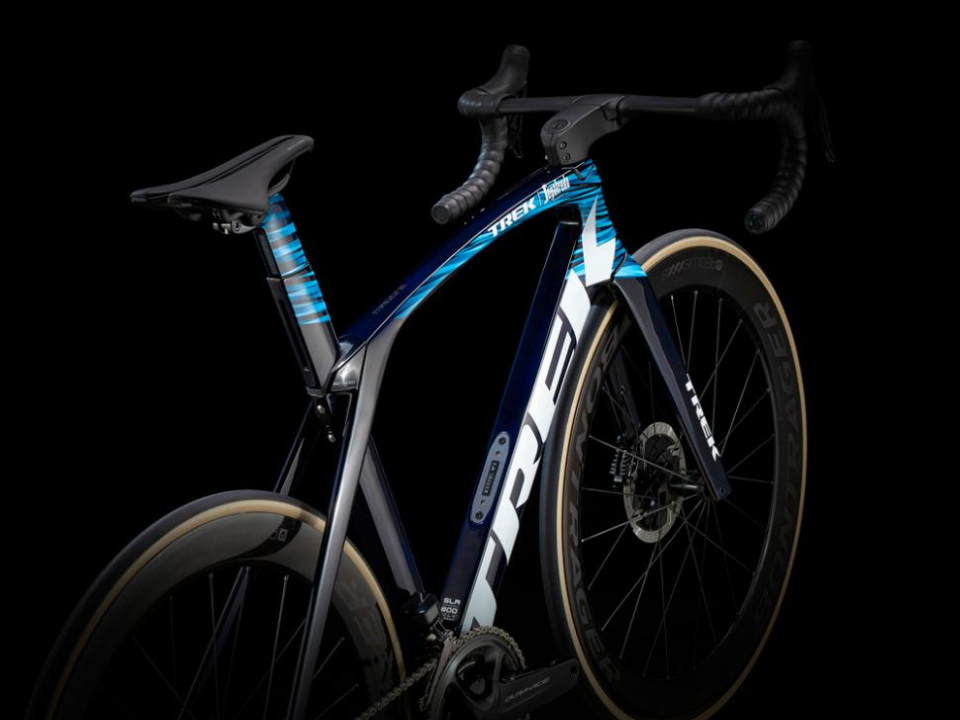 The new Madone SLR is built with Trek's latest OCLV 800 carbon, first seen on the recent new Émonda. Trek's strongest and lightest carbon, it makes for a frame that's 80g lighter than the previous generation.
Trek-Segafredo team have been able to save a whopping 450g on their complete bikes, thanks to the lighter frames combined with the likes of the new Aeolus RSL integrated bar/stem and Aeolus RSL 37 wheelset. In this age of marginal gains and mature technologies that's quite an incredible achievement, their previous bikes were hardly heavyweights!
Trek haven't needed to cut corners to achieve this weight loss. There's the always welcome adjustable top tube IsoSpeed decoupler to improve ride quality (complete with damping to control rebound). This provides some carefully controlled flex at the junction of seat tube and top tube, which can be adjusted to suit individual rider weight and preferences. The end result is less fatigue on rougher roads (which is most, these days, lets face it!) without any loss of performance and efficiency in power delivery.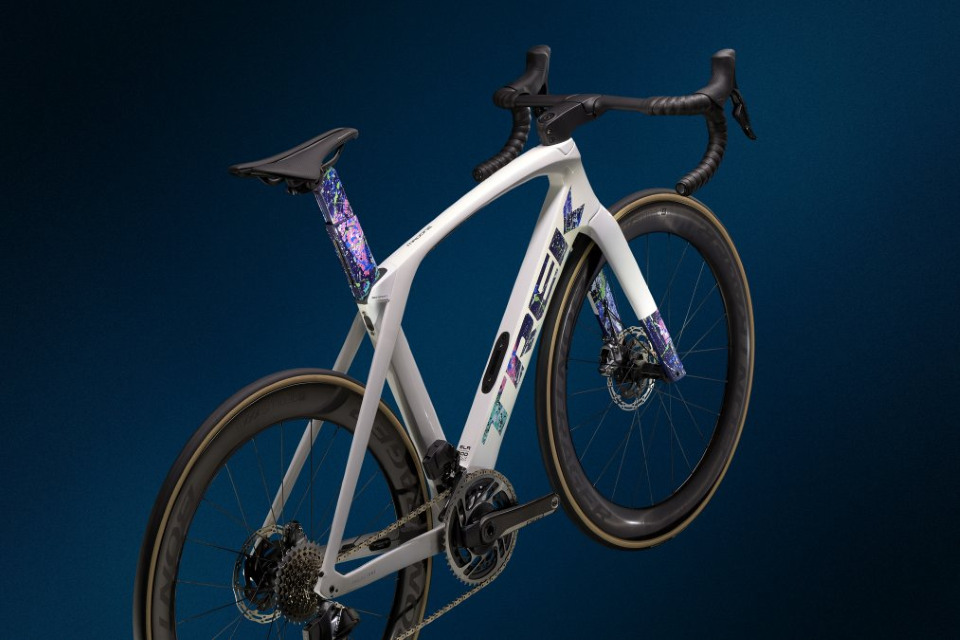 Unsurprisingly the Madone also features Trek's H1.5 Race fit. This geometry sits between the outright "stretched and super-low" of the H1, and their more endurance-focused H2. The end result is a great all-round position and one that we've found to be very easy to work with from a fit point of view, working brilliantly with a wide range of body types and flexibility.
The previous generation Madone was already one of the more versatile race-ready aero road bikes, with more attention paid to comfort than, say, the same generation Tarmac. As a result the Madone became the default choice for many riders, when looking for the perfect blend of aero, comfort and position.
But just as Specialized have improved the ride quality of their latest Tarmac, making it less extreme, Trek have likewise upped the game, using the latest tech to make this new Madone lighter without compromising on its ride quality or aero performance.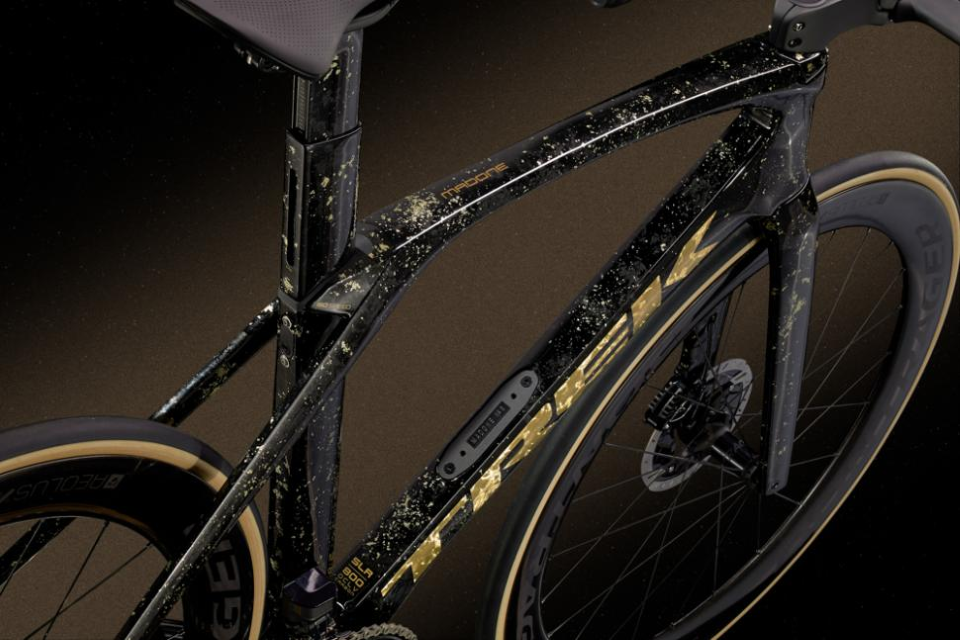 The SLR bikes come as standard with the adjustable Madone aero bar and stem, with its integrated cable routing. This is a proven performer and already a popular choice, but the hidden cables can be a bit of a faff for mechanics, and when travelling.
With this in mind Trek are also offering the new Aeolus RSL integrated bar and stem as an option on Project One Madones. This saves 160g in weight over the 'standard' (already light weight) Madone cockpit, without sacrificing any aero performance at all – and has more accessible cabling, still neatly and aerodynamically hidden below the bar/stem, but easier to access.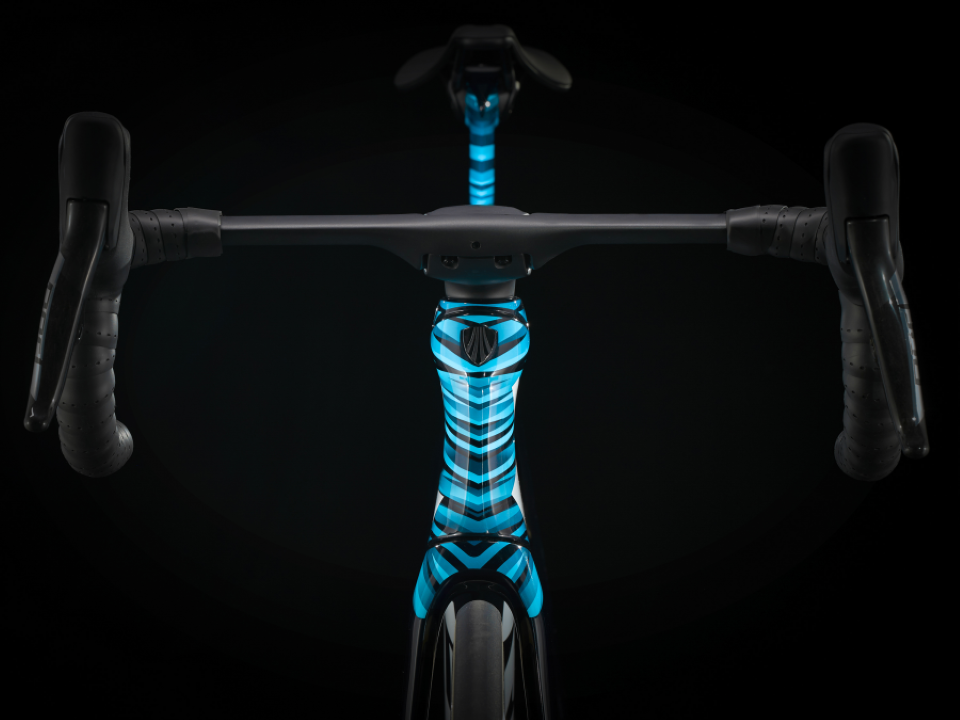 Another nice practical benefit, that has been gradually rolling out across the entire Trek road range, is a T47 threaded bottom bracket. This gives the ability to handle the multitude of modern crank standards, with oversized bearings, but without the potential for creaks that was the achilles heel of press-fit BBs. It's a win/win, with no down side, and one we're very pleased to see.
The new Madone SLR9 Disc eTap comes in at €13,130 with the SLR6 Disc at a slightly more accessible €6,870. The SLR Disc frameset costs €4,620.