RBC GranFondo Whistler Announces 12 Day Challenge Week 1 Winners
Everyone who completed their chosen distance was placed in a draw earlier this week to win the prizes below, and here's who won! Over $39,000 raised for charity so far.
Over 1,000 cyclists and their families have taken part in the virtual challenge, riding 55km, 122km or 152km cumulatively with 100% of entry proceeds going to Food Bank Canada and other worthy causes this September.
The list of accomplishments is truly astounding, with many riders racking up well over 300 kms.
Week 1 Prize Winners
Helijet: Roundtrip travel between Vancouver & Victoria for a family of 4 (2 adults + 2 children under 12) PLUS 1 night accommodation at the Fairmont Empress Hotel in Victoria (RRP $2350)

Winner: Kate McEwen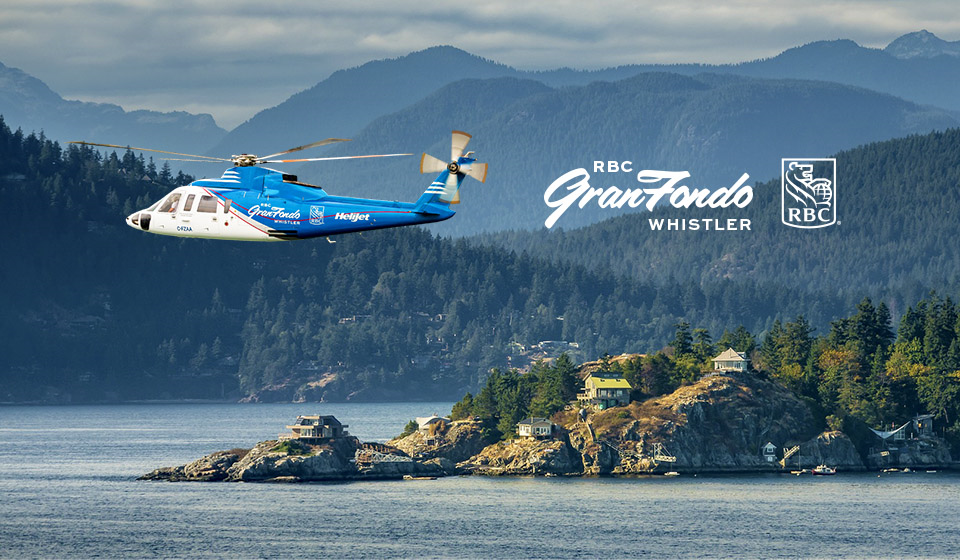 Red Truck: 25 8-packs of craft beer or vodka sodas

Winners: Alejandro Diaz, Andrew Williams, Ben Cross, Brett Thompson, Connie Gordon, Dom Gilbert, Ebony Clark, Eric Simpson, Graydon Patterson, Hannah Foggin, Jane Loyer, John Wise, Junsuk Kim, Konstantin Pyryaev, Lee Lau, Lindsay Bergen, Logan Clow, Madi Green, Melinda Shaw, Paul Brum, Pete Hartmaier, Ross Wrede, Sally Laird, Stephen Pounder, William Stamper

CLIF: 20 boxes of CLIF Bloks and CLIF Bars – 20 different winners!

Winners: Billy Jackson, Cameron Aikema, Dale Abbey, David Ferguson, Edward Lo, Fay Christie, Heather Coltman, Hilary DeWolfe, Julie Miller, Logan Clow, Luke Berard, Mark Wilson, Mia Yuen, Michael Yen, Monica Mitchell, Sharon Bader, Stephen Azierski, Steven Anderson, Sue Drader, Vaughn Chauvin

nuun: 50 tubes of nuun sport – 50 different winners!

Winners: Andrew Nagel, Anne-Marie Adachi, Annette Mew, Benny Sio, Bevin Heath Ansley, Brian Vandegriend, Camille Brillon, Chris Haley, Dana Zwirewich, Dana Zwirewich, Daniel Mok, Derek Smith, Derrick Smith, Dhanu Mohankumar, Donna Robertson, Eileen Wong, Eli Lee, Eric Simpson, Fraser Coltman, Gary Chan, Graydon Patterson, Hailey Waymouth, Jane Loyer, Jennifer Kirby, Jonathan Tenefrancia, Karin Jackson, Kathleen Martin, Kelly Rowson, Kevin Chung, Krista Roberts, Laura Clark, Marco Santoro, Matt Caron, Marie-Louise Mulder, Nikita Premkumar, Pearce Perkins, Phyllis Tso, Randall Huberman, Raphael Cordero, Ric Reaney, Richard Ansley, Riley Chow, Robert Kratzer, Sally Laird, Sheena Macleod, Stephen Auckly, Steven Swanborough, Susan Fowles, Teri Tingey, Walid Maraqa

Remember: RBC GranFondo Whistler will email all winners with further instructions of how to claim AFTER the Challenge is over.
Over $39,000 Raised So Far for Families and Children
100% of proceeds from the virtual challenge go to the Food Bank. In addition, riders chose to donate to one three great causes in Cycling BC's kids' iRide program, Food Bank Canada or Feeding America. All these causes have been chosen for the way they work to support families and children. RBC GranFondo Whistler believe that supporting local communities has never been as important as it is right now.
In addition, title sponsor RBC kicked off the fundraising effort by announcing a $25,000 donation to iRide. Cycling BC's iRide program is designed to help young people gain confidence through sport-specific skills and explore the world of cycling with their friends. Since 2013, the program has seen over 56,000 students in schools, field trips, at after-school programs, community events and camps throughout British Columbia.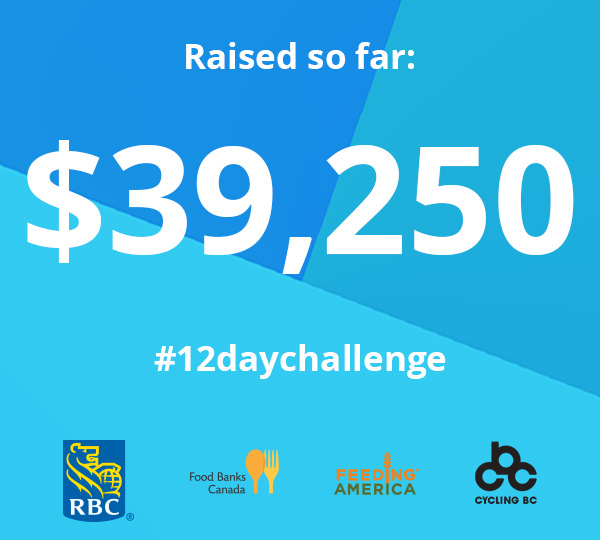 Roll on 2021 for North America's Number #1 Gran Fondo
Yesterday, September 12th 2020, RBC GranFondo Whistler should have welcomed nearly 7000 riders in Stanley Park to mark the 11th annual RBC GranFondo Whistler grand depart. Champions would have been crowned and personal bests achieved. Heads would be held high with shiny medals adorning sun-kissed necks. Stories told true, embellished and regaled over frosty beers.
Whilst the event couldn't take place this year, there is hopefully light at the end of the tunnel, voted best North American Gran Fondo two years in a row, RBC GranFondo Whistler is scheduled for September 11, 2021.
For more information, please visit: https://www.rbcgranfondo.com/whistler
Get Ready for Week 2 Prize Winners!
Everyone who completes their nominated distance will be placed in a draw to win these amazing prizes.
It doesn't matter your speed, age or which distance you pick, if you get it done, you're in with a chance!
Results may be submitted anytime through Mon 14th Sep 2020 7:59 AM!