Triple Crown of Gravel Prices increase July 16th
British Columbia's Premier Gravel Fondo Series is back for its fourth year, register NOW and SAVE!
The Triple Crown of Gravel includes the well-known, popular and well-established events, the Cowichan Crusher, Vancouver Island's Premier Gravel Fondo and the Kettle Mettle, Western Canada's First and Premier Gravel Fondo.
Cowichan Crusher
The fourth Annual Cowichan Crusher, on Sunday Sep 12th 2021 is the First round of the series, which is a big ride on gravel and dirt on the Cowichan Valley Trail.
The Cowichan Crusher showcases the historical nature and amazing scenery of the Cowichan Valley, providing a scenic and challenging ride.
The ride features three standard distances of 50 km and 95 km with the New 25km Piccolo / Beginner distance which cater for all abilities of cyclists. Start and finishing in Lake Cowichan, BC, participants will enjoy nearby camping and a post ride dip in the lake, a BBQ and Beer Gardens.
Registration includes a Souvenir T shirt, Beer ticket and food at the finish, Event support on course (mechanical / flat), Several Aid Stations on course, Results with a time, Draw Prizes and a Souvenir Photo.
Prices go up on July 16th, register NOW and SAVE!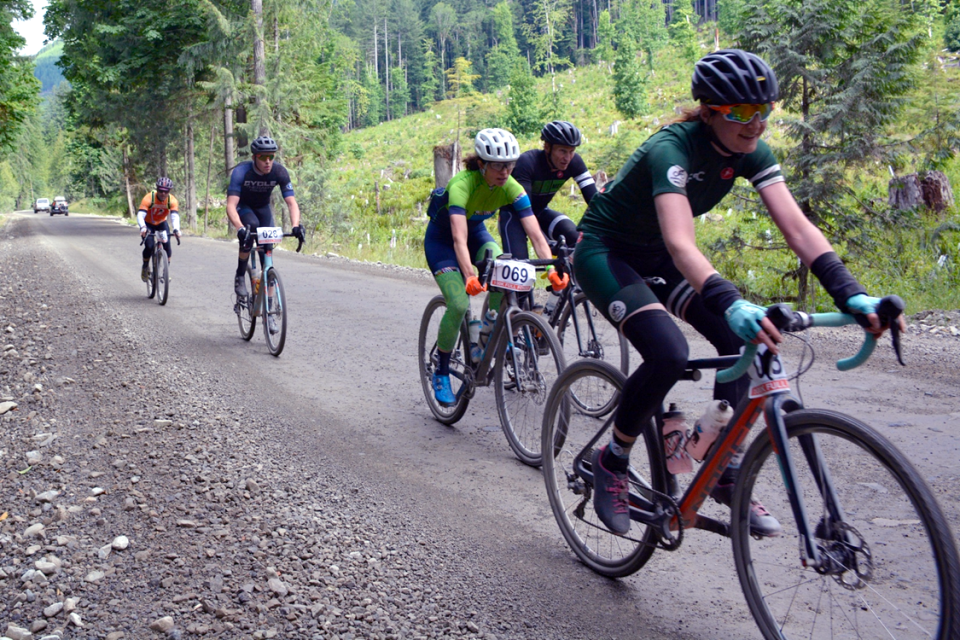 Kettle Mettle Gravel Fondo
The 2nd part of the series is the seventh edition of the very popular Kettle Mettle Gravel Fondo on Saturday, September 25th, 2021. The Gravel Fondo showcases the Kettle Valley Trail and the amazing scenery of the Okanagan while also providing a safe and challenging ride. There are three distances for all abilities; 50km Medio, 100km Full Fondo and 135km Full Fondo Plus which features an additional section of gravel. The main start is beside Lake Okanagan, Penticton and finishes in East Kelowna. On route, there be several aid stations as well as support for riders with flats and mechanical issues and of course first aid.
After the ride, participants can enjoy the splendour of the Okanagan, with lakes, beaches, orchards and it's many famous wineries
Registration includes; Custom Designed Souvenir Cotton T-Shirt (unisex sizing), Beer ticket at the finish, Food at the finish, Limited event support on course (mechanical / flat), Bike Transport to start , Penticton) from Kelowna, 3 Aid stations on course, Results with a time, Draw Prizes and a Souvenir Photo.
New in 2021 2 Day Stage Race
Sep 24th Day 1 Princeton to Penticton 108kms
Sep 25th Day 2 Penticton to Kelowna 100kms
The stage race showcases amazing scenery with trestles and tunnels and lakes as it traverses the path of the famous Kettle Valley Railway through the Okanagan
This event has already had very strong registration and will most likely sell out for 2021 so early entry is advised to secure a place in this Iconic Gravel Fondo event in Canada.
Prices go up on July 16th, register NOW and SAVE!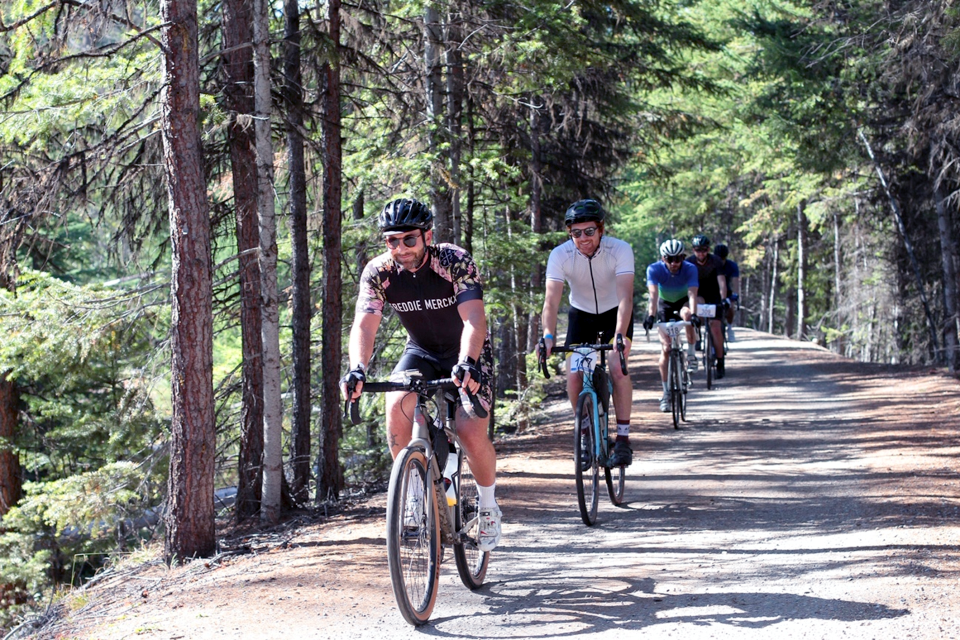 Sea2Sky Gravel Fondo
The 3rd race in the series is the inaugural running the Sea 2 Sky Gravel Fondo in Squamish Valley, BC on Saturday October 16th 2021.
There are 3 distances to suit a different range of abilities, where by participants can experience amazing mountain views, large rivers, creeks and waterfalls as well as wide great gravel roads.
The 50 km Medio Fondo is mostly flat a few small climbs and all on gravel roads with 800m of climbing. The 90km Gran Fondo contains approx. 1500m of climbing with no single track and some hills and a few sharp climbs but nothing over 9%. New for 2021 there is also a 25km Piccolo / Beginner route
As with all Tri 1 Events, there is a post celebration including race meal and cold beer, bonfire, Music and a Souvenir T shirt and tons of draw prizes! Entry also includes Souvenir T shirt, Event support on course (mechanical / flat), Several Aid stations on course and results with a time.
The new event has already proved popular with strong entries received, Limited places remain so early entry is advised to secure a place.
Prices go up on July 16th, register NOW and SAVE!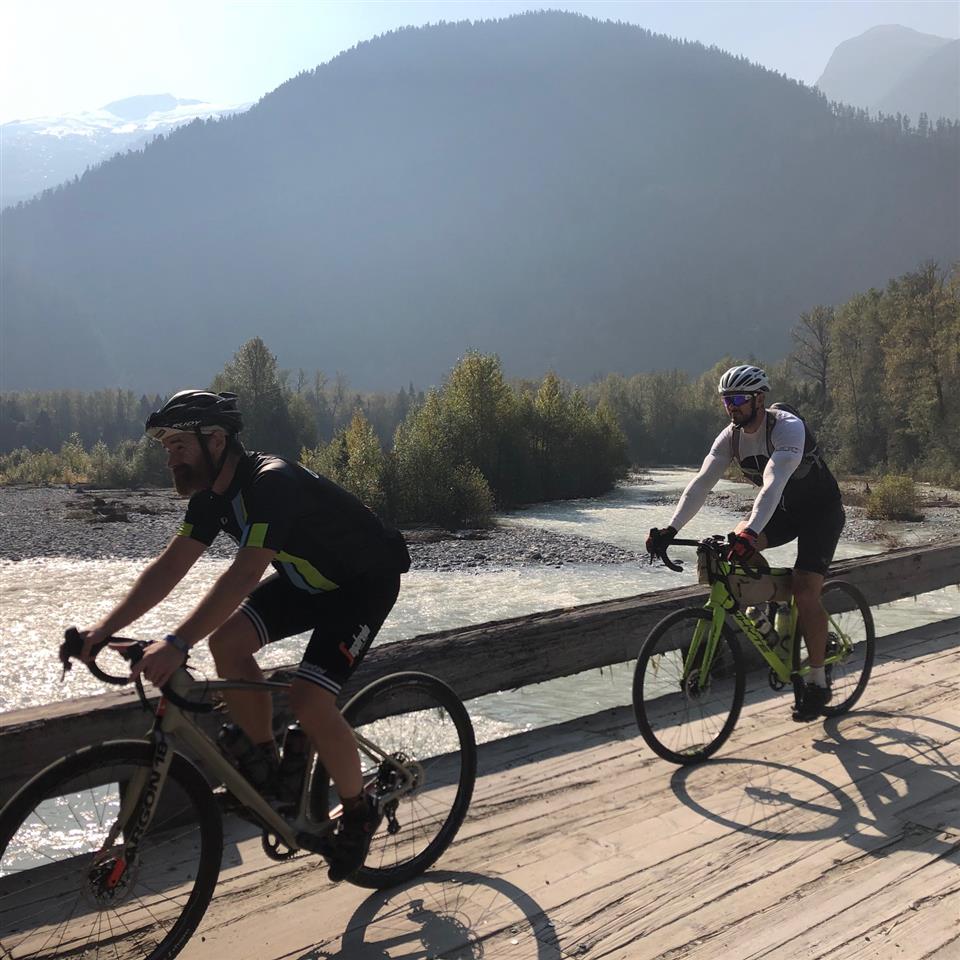 2021 Triple Crown of Gravel Series
Cowichan Crusher, Lake Cowichan, BC – Sunday, Sep12th, 2021 - cowichancrusher.com
Kettle Mettle, Kelowna, BC – Saturday, September 25th, 2021- kettlemettle.ca
Sea 2 Sky Gravel Fondo, Squamish Valley, BC, Saturday October 16th, 2021 - sea2skyfondo.com
Register NOW for the Series with a Triple Crown of Gravel Season's Pass and SAVE!
Sign up for all the events with a season pass!
3 events one great price, enter before July 16th and save $45 on individual entries!
To register for the whole series, please click the button below, or visit: https://ccnbikes.com/#!/series/tri-1-events-season-pass-triple-crown-of-gravel-2021

About Tri 1 Events
Tri 1 Events is a Sport Event Management company that aims to put on fun challenging and memorable events in BC. Tri 1 Events take place throughout BC. People that compete in a Tri 1 Events are people looking to live life to its fullest. We have everyone from novice - beginners to experienced people and all in between that use our events to gauge themselves and fitness. They participate in these events to push themselves and compete against each other to see if they have what it takes to take their life and fitness to the next level.
For more information, please visit: http://www.tri1events.com