Michael Woods Will Race Virtually in the RBC GRANFONDO WHISTLER cycling series on ROUVY
With the indoor season in full swing, RBC GranFondo Whistler has created a special online cycling experience: four 'virtual races' and a 'Challenge' between Oct 30 - Nov 20, 2021, with the aim to give cycling enthusiasts around the globe the chance to enjoy and discover insights of four beautiful destinations in British Columbia, Canada via ROUVY. Known as 'RBC GranFondo Whistler X ROUVY', the series will take place on 4 brand new augmented reality ROUVY courses which have been recorded in HD video from the best sections of RBC GranFondo Whistler's Sea to Sky highway route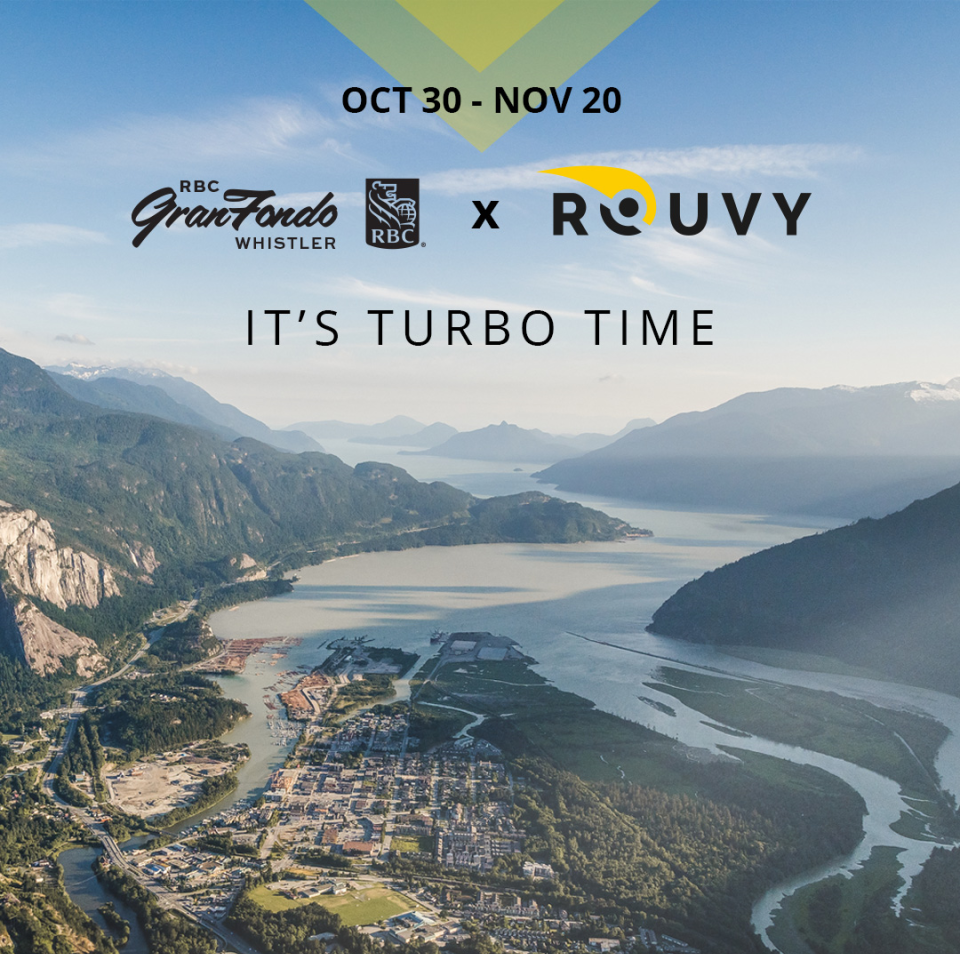 VIDEO: Ride with legendary Canadian cyclist Michael Woods at RBC GranFondo Whistler x Rouvy
The Races
RBC GranFondo Whistler | Stanley Park | Race 1 - October 30th at 8:00 a.m (PDT) / 5:00 p.m (CEST).
Described as one of the most beautiful parks in North America, Stanley Park is a mecca for all self-respecting roadies from Vancouver and beyond. A classic 'lap' including rolling seawall stretches and a lung-busting climb to Prospect Point, riders are treated to incredible views of the harbour and Vancouver's North Shore mountains. In Race 1, you'll compete against Canadian professional cyclist Michael Woods (Israel Start-Up Nation).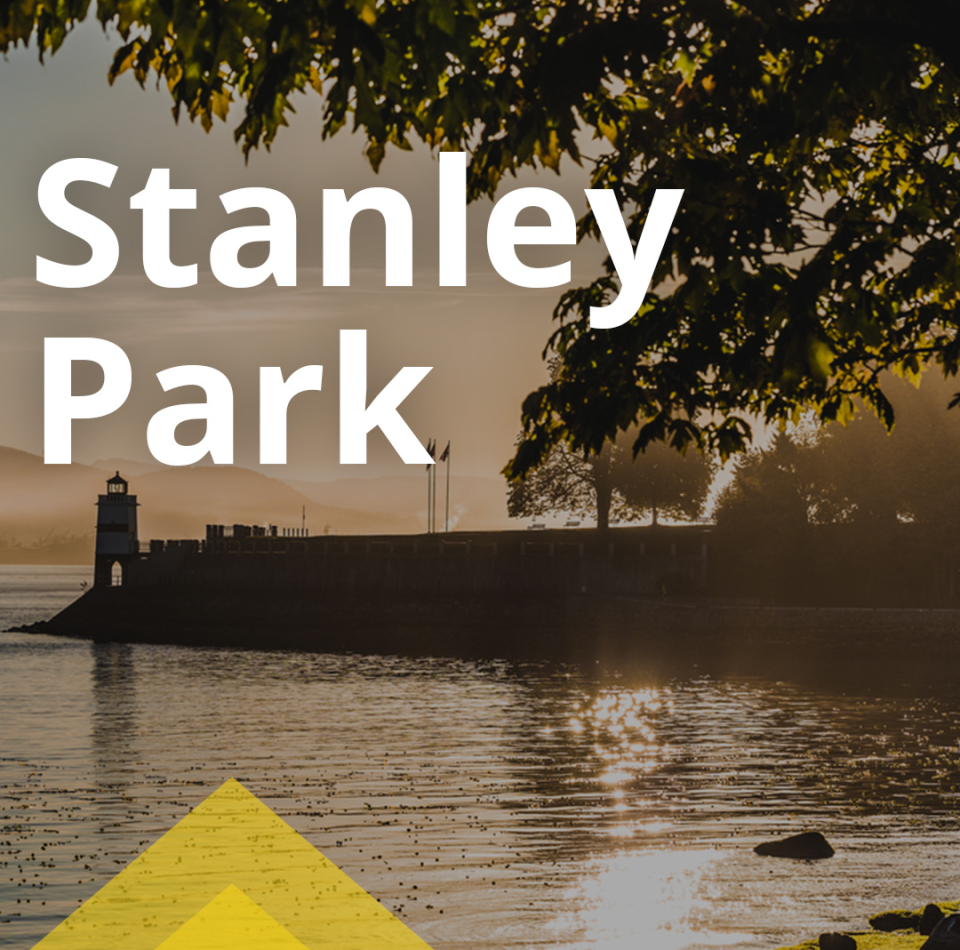 RBC GranFondo Whistler | Howe Sound | Race 2 - November 6th at 8:00 a.m (PDT) / 4:00 p.m (CET).
Right from the start, riders will be treated to iconic views in this classic section of RBC GranFondo Whistler. Leaving Stanley Park, you'll cross the famous Lions Gate Bridge - Vancouver's very own Golden Gate - before ascending the punchy test of Taylor Way as you leave the city. From there, the Trans Canada Highway delivers you to the jewel of British Columbia - the breathtaking Howe Sound - an unforgettable crystal inlet of ocean, mountain and island views.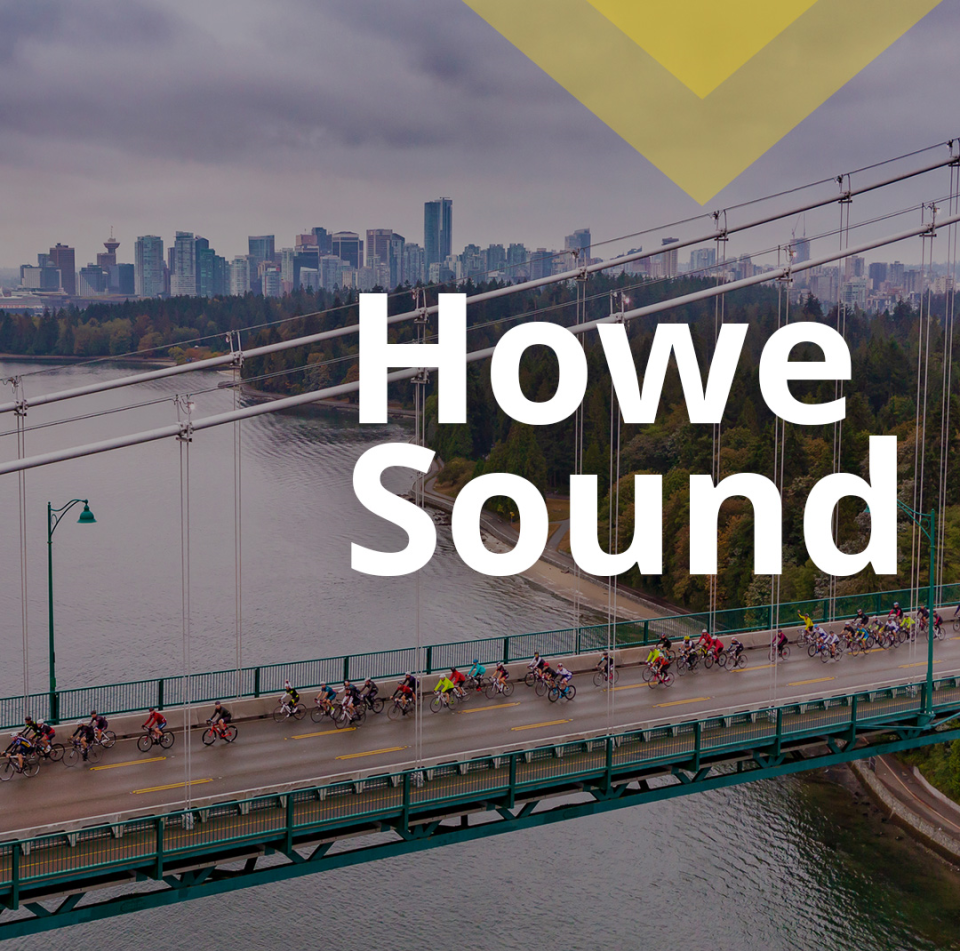 RBC GranFondo Whistler | Sea to Sky | Race 3 - November 13th at 8:00 a.m (PST) / 5:00 p.m (CET).
The Sea to Sky highway truly is RBC GranFondo Whistler. Winding its way through sparkling ocean, snow-capped mountains and majestic BC coastline, this stunning section connects Vancouver to Whistler and beyond. Participants will be riding a classic portion of the corridor, starting from the sleepy community of Lions Bay, riders then ascend RBC GranFondo Whistler's QOM/KOM test - Furry Creek - before dropping down into Britannia Beach in the direction of Squamish. You'll truly want to see this section for yourself in person!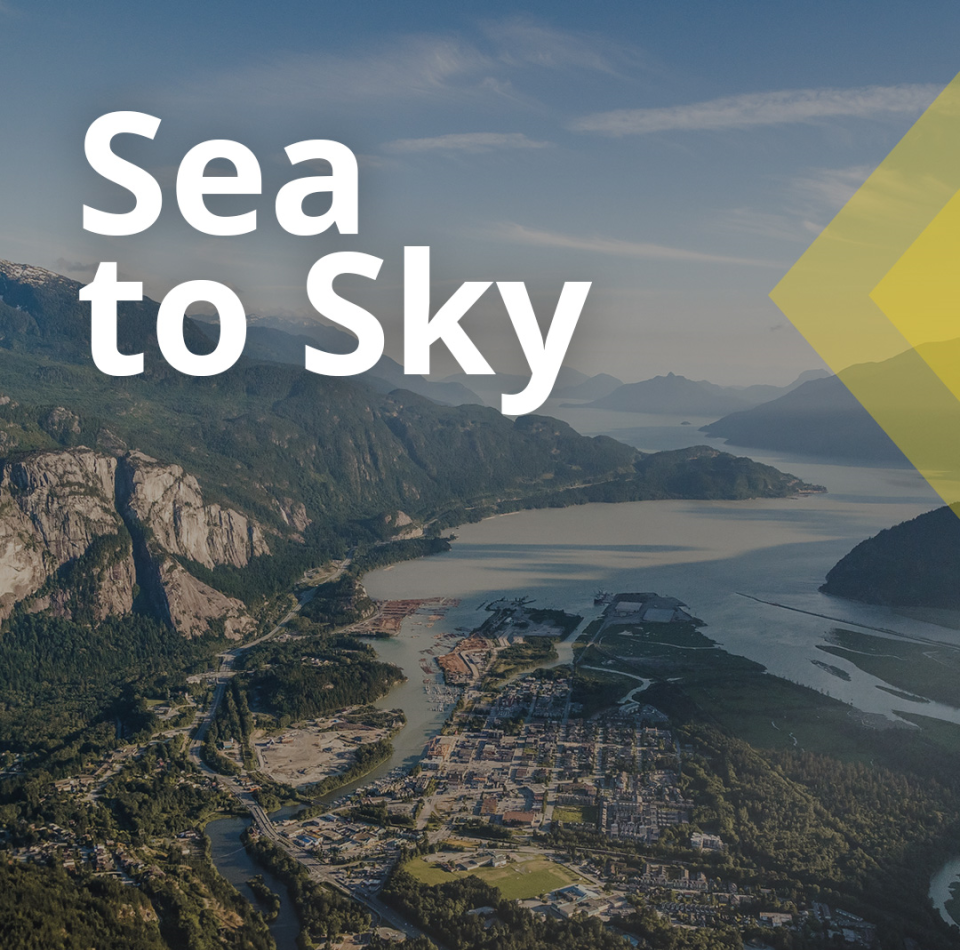 RBC GranFondo Whistler | Whistler | Race 4 - November 20th at 8:00 a.m (PST) / 5 p.m (CET).
Possibly the most memorable section of RBC GranFondo Whistler, the Whistler course takes you from the final rest stop towards the event's famous finish line where thousands of supporters cheer on riders punching the air through the finish chute. Not only will the neverending hilly tests have you out of your saddle and gasping for breath, but you'll be rewarded by cresting into one of North America's most iconic ski towns in all its summer glory. When you're here for real, you'll never want to leave.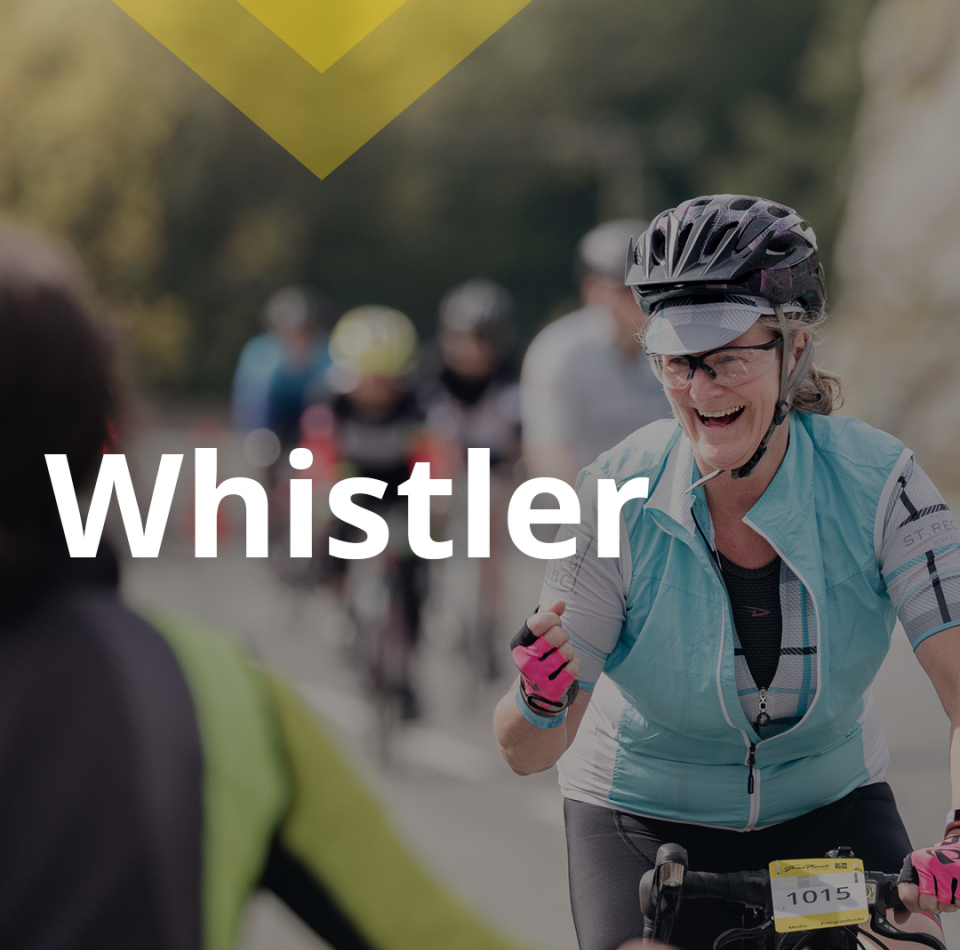 Challenge
To celebrate the RBC GranFondo Whistler X ROUVY virtual series, participants will be able to join a Challenge that lasts between Oct 30 - Nov 20, 2021. The Challenge will be to complete all 4 RBC GranFondo Whistler ROUVY courses (Stanley Park, Howe Sound, Sea to Sky and Whistler) between these dates.
The courses range between 8km - 23km, and can be ridden via an indoor trainer whether smart enabled or not.
Michael Woods
Michael Woods (born 12 October 1986) is a Canadian racing cyclist, who rides for UCI WorldTeam Israel Start-Up Nation. Woods will be participating in the RBC GranFondo Whistler X ROUVY series as an event ambassador, and will be racing in Race 1 - Stanley Park (2 laps) on Oct 30, 2021.
Woods will also be providing regular video updates about the event and results on social media via @rbcgranfondo (facebook / twitter / instagram)
Prizes
Participants who complete the Challenge will receive: a digital finishers badge, entry into a draw to win a fully paid travel, accommodation and events package into the 2022 RBC GranFondo Whistler, plus the ability to unlock the official event jersey.
Each race has the following prize structure:
1st place: RBC GranFondo Whistler 2022 VIP Alta Classe entry (value $900)
2nd / 3rd place: RBC GranFondo Whistler 2022 entry (value $390)
In addition, Michael Woods will be announcing the winner of the overall GC - average finishing time of all four races - after the event!
For more information and registration, visit https://www.rbcgranfondo.com/whistler/rouvy
About RBC GranFondo Whistler
Established following the Vancouver Winter Olympics in 2010, RBC GranFondo Whistler is an award-winning point-to-point cycling event between Vancouver and Whistler, British Columbia, Canada, with an emphasis on community celebration and off-bike experience. On average, 5000 cyclists ride each year across different distance categories, both competitive and non-competitive. The event and title sponsor RBC – Royal Bank of Canada – has also contributed over $250,000 to charitable causes since inception. The event takes place on the second week of September, annually.
About ROUVY
ROUVY is a digital racing platform that brings the experience of real-life cycling competitions to your home. ROUVY offers thousands of exciting virtual roads to join the pro peloton online or compete with friends. Combining 3D avatars with a geo-synced video footage, ROUVY makes home training both realistic and fun. Cycling enthusiasts and the most demanding athletes are welcomed to cycle the world from home to stay fit or get ready for the next race!